'Vikings: Valhalla' Season 2 Is Already in the Works, but Netflix Has Not Announced the Renewal
Netflix's Vikings: Valhalla Season 2 is destined for Netflix despite having no announced multi-season run. The streamer ordered 24 episodes of the historical drama in November 2019 while the series' predecessor, Vikings, headed into its sixth and final season on the History Channel. Vikings: Valhalla will take place 100 years after the conclusion of Vikings and delve into a fascinating time in history.
How seasons 2 and 3 got approved already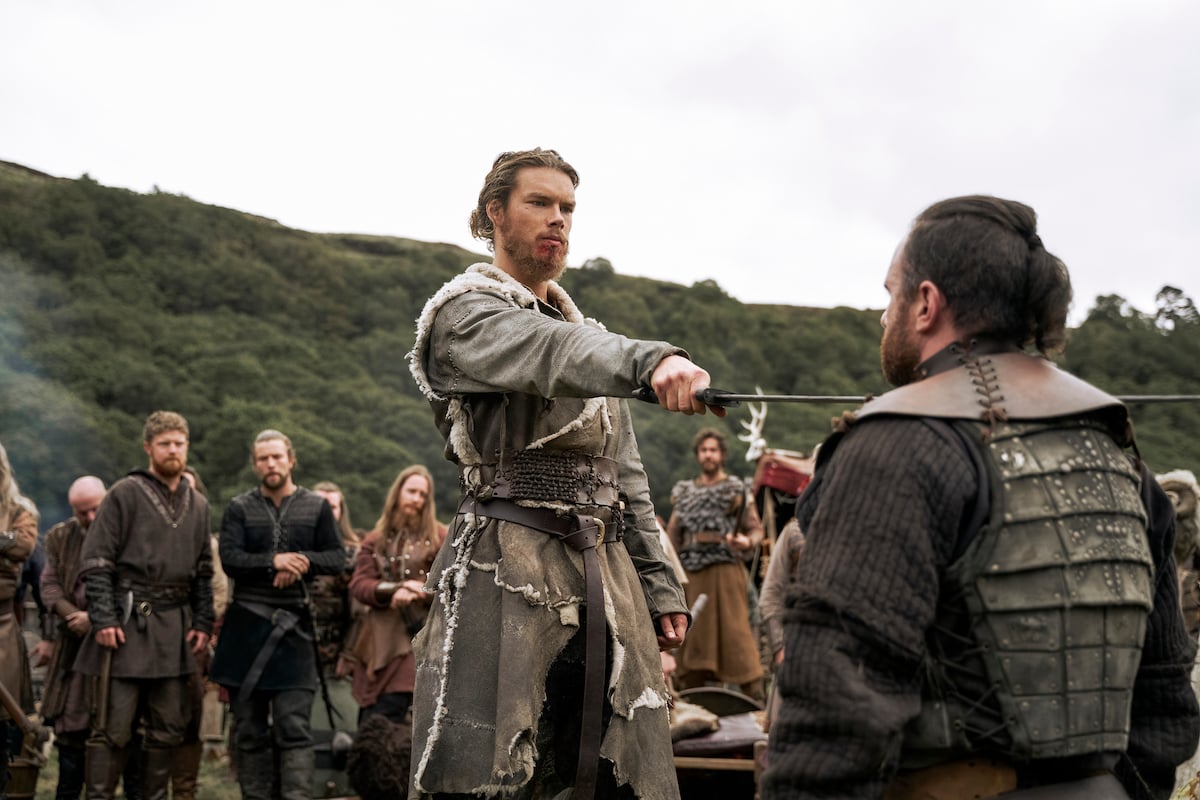 Vikings: Valhalla is the sequel to the popular History Channel series Vikings. It ran for six seasons before ending in 2019. Thus, Vikings: Valhalla already had a huge built-in fan base.
Accordingly, the proposed series sparked a bidding war among "three major streaming companies," Deadline reports. Netflix emerged victorious after committing to 24 episodes up front. That's a large order from the streamer, whose standard fare is smaller, eight-to-10-episode seasons, traditionally ordered season-by-season based on performance.
Why 'Vikings: Valhalla' Season 1 would never have been enough
"We've got several great characters, and we've got stories in different countries and things like that. I think that you almost need to be able to look over the horizon." Vikings: Valhalla series creator Jeb Stuart told Entertainment Weekly.
"When I was out pitching it, I was trying to pitch it as a multi-season thing because that way I can develop those characters in the storylines over a longer, longer throw. It wasn't like, 'What can we do with the Vikings this year?' because those characters really do have not just emotional arcs; they have literally historical arcs. You can't just get to theme tomorrow or next year."
Vikings: Valhalla Season 1 follows the adventures of the Viking explorer Leif Eriksson (Sam Corlett), his sister Freydis (Frida Gustavsson), and the Nordic Prince Harald Sigurdsson (Leo Suter).
Season 1 debuted on Netflix this past February 25. But production for Vikings: Valhalla Season 2 has already concluded, What's on Netflix reports.
Details on 'Vikings: Valhalla' Season 2
Despite Vikings: Valhalla Season 1 arriving on Netflix only recently, season 2 is expected later this year. As of this writing, little is known about the story for the upcoming season.
However, asked about Vikings: Valhalla Season 2 storylines, Stuart mentioned the Vikings' exploration of Russia, Constantinople, Egypt, and the Middle East.
The showrunner, known for blockbuster films such as The Fugitive and Die Hard, told Newsweek: "You can probably guess that my Vikings are going to get on their boats and explore a little bit."
The series will see the return of Vikings director Steve Saint Leger, who will direct several Vikings: Valhalla episodes. Hannah Quinn (EastEnders and Netflix's The Stranger) and Niels Arden Oplev (The Girl With the Dragon Tattoo) will also direct.
In addition, Vanessa Alexander (Hulu's The Great) and Vikings creator Michael Hirst will join Stuart on the writing team.
Finally, several Vikings producers have returned as executive producers for Vikings: Valhalla. They include The Last Duel producer James Flynn and Sheila Hockin (The Handmaid's Tale and Penny Dreadful).
RELATED: 'Vikings: Valhalla': Everything We Know About the Netflix 'Vikings' Spinoff