Where Can You Watch 'Burn Notice'?
For seven seasons, Burn Notice was one of the most popular TV shows on the USA network. The fast-paced, thrilling, fun spy thriller was a big hit. And it not only started out as a success, but it also grew in viewership during its time on the air. 
Whether you're a long-time fan, or you're just intrigued by how much viewers still love the show, you probably want to know where you can stream it today. Well, get the comfiest spot on the couch and get ready to binge-watch. We have the details you're looking for.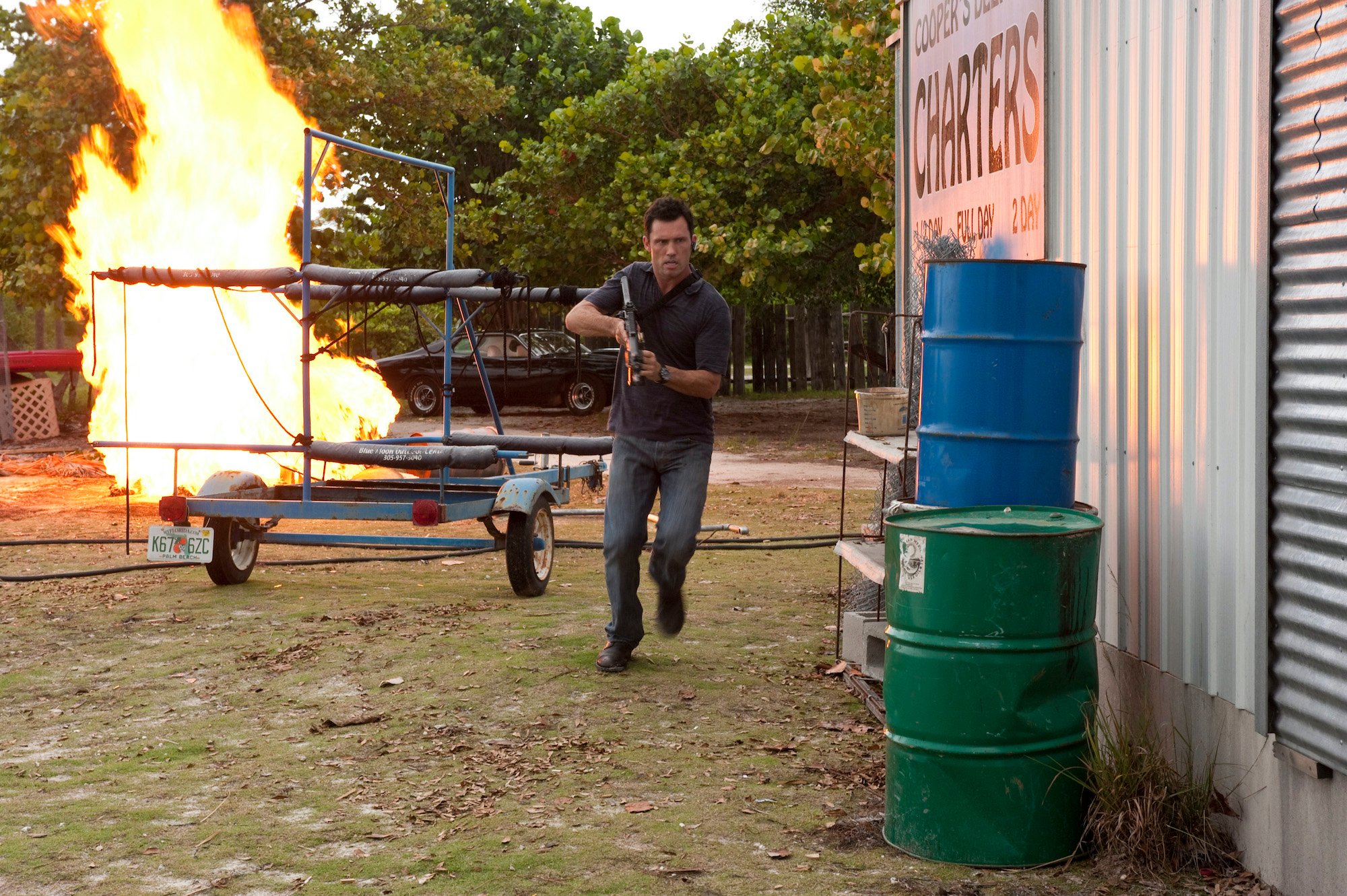 What was 'Burn Notice' about?
According to Looper, Burn Notice hit the airwaves in 2007. It followed the adventures of a CIA agent named Michael Westen (played by Jeffrey Donovan). Michael wakes up one morning to discover that he's now an ex CIA agent who has been "burned." This means he's now considered untrustworthy.
He's lost his job and has been locked out of all his assets. He's also not allowed to leave Miami, or he will be arrested. He now has no money, no job, and he's suddenly an outcast among friends and colleagues. So Michael set out to figure out what happened. Who is after him and why?
For the next seven years, the series followed Michael as he used the skills he learned in the CIA to help people in crisis. He's the guy they turn to when they can't seem to get support through official channels. He also searched for answers about why his life changed overnight. 
It was a big hit
Burn Notice aired 111 episodes before it ended in 2013. The Hollywood Reporter says that at the time, it was one of only three series on the USA network that had more than 100 episodes, a benchmark that makes a series very attractive when it comes to syndication deals. 
The show started with a bang, debuting as the top scripted series in the summer of 2007. Its ratings continued to climb over the next seven years. It was so popular that it spawned a standalone TV movie in 2001, called Burn Notice: The Fall of Sam Axe.
It even led to a digital graphic novel named A New Day. If you're one of the show's many original fans, or you're intrigued by its potential for binging, there's one important question: Where can you watch it?
Where is it available for streaming?
It's probably not surprising that such a well-watched series is available for streaming from a number of online services. As with many popular shows, you can find it on YouTube, Google Play, Apple TV, and Vudu. But if you'd rather not pay a separate fee by the episode or season, there are subscription streaming services that offer it. And odds are pretty good that you already subscribe to at least one of them. 
Hulu is now streaming all seven seasons of Burn Notice, as of early this year. Decider also reports that you can watch with Amazon Prime Video, which is free with a Prime Subscription. It's an easy series to binge at your leisure because each episode starts with a brief plot summary. 
All the streaming options make it simple to get started on watching this spy thriller, whether it's for the first time, or you're enjoying the ride all over again.