What Is Dita Von Teese's Real Name?
You might recognize Dita Von Teese from her time walking the Paris and Los Angeles fashion runways. You might have heard about Von Teese on the news recently in relation to the ongoing Marilyn Manson scandal. You might even recognize Von Teese from numerous independent films and short stints on various TV shows.
But there's one thing that most fans of this celebrity wouldn't recognize: her real name before she became Don Teese, the "queen of burlesque."
Don Teese is a notable burlesque performer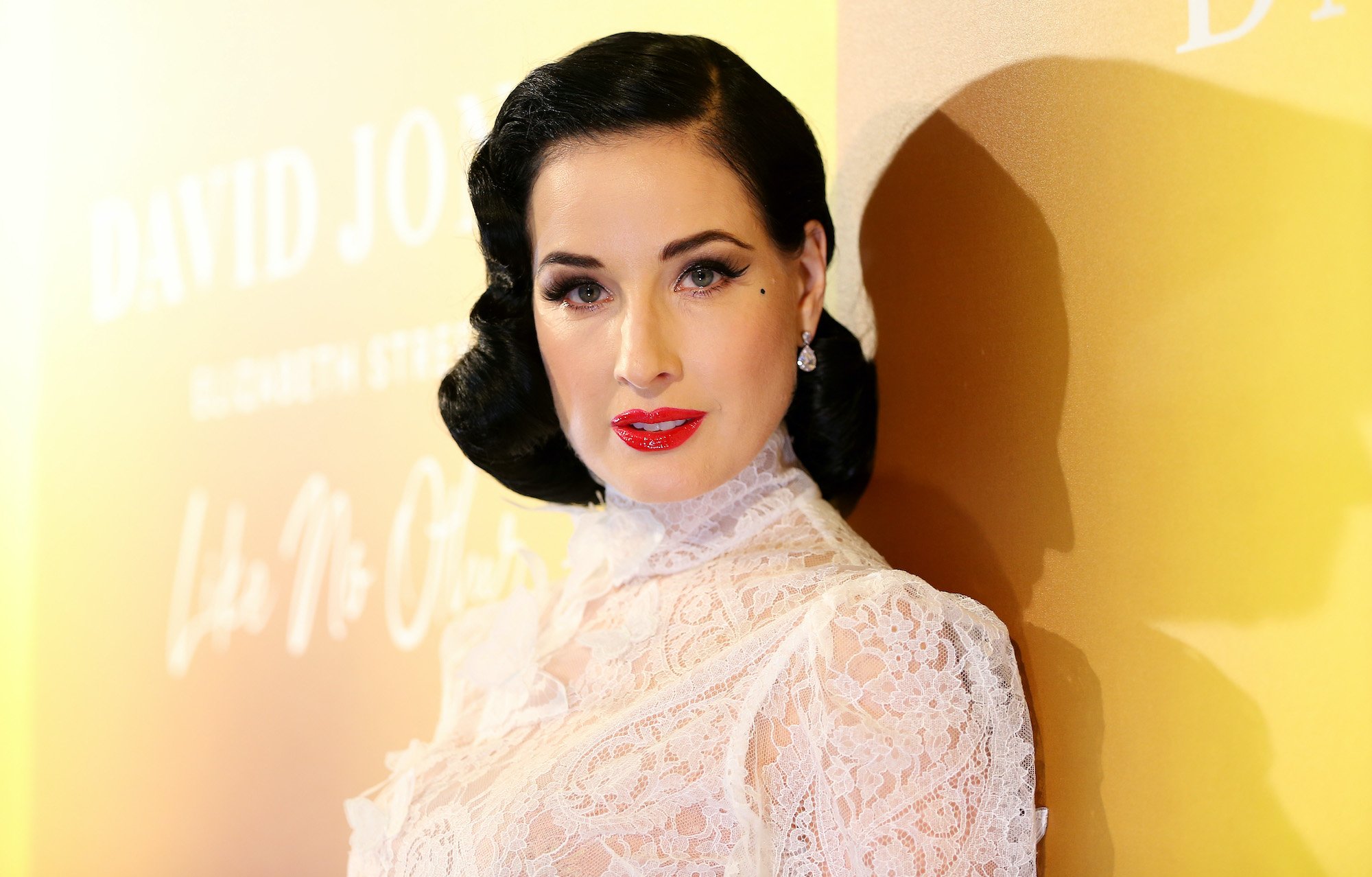 Burlesque is a form of dance known for its uninhibited moods and exotic nature. And Von Teese has long been synonymous with the American burlesque scene since she was a teenager. "At age 18 she began working at a strip bar in El Toro, CA, where she started to create her burlesque routine," reports TV Guide.
Von Teese slowly built a name for herself, and the publication explains that her big career break was landing the cover of Playboy in the early 2000s.
Over the next two decades, Von Teese has walked for famous fashion designers, been called the "queen of burlesque" by Vogue magazine, and been linked romantically with other high-profile celebrities. And one such relationship has been caught up in controversy.
Von Teese was once married to Marilyn Manson
Von Teese was married to rock star Marilyn Manson from 2005 to 2007, reports Newsweek. The rocker had long been a fan of Von Teese's burlesque performers, and the two had a gothic- and burlesque-inspired ceremony in Ireland.
The publication explains that their marriage was immediately rocky, with rumors that Manson might have been abusive toward Von Teese.
After Von Teese left Manson, Newsweek quotes her as saying, "Let's just say that it must have been something pretty bad for me to move out of the house after six years together and to pack up my stuff on Christmas Eve…I felt like I'd found the man of my dreams.
But sometimes things change overnight, and you have to make a choice as to whether you're going to respect yourself and say, 'I'm not going to accept this. This is not okay."
Some fans are wondering again what happened in the mid-2000s, especially now that Manson has been accused of abuse by ex Evan Rachel Wood .
Von Teese is not Von Teese's real name
"Dita Von Teese" is not this celebrity's birth name. When Von Teese was offered the chance to be on the cover of Playboy, she needed a last name for her burlesque stage name. Previous to being on Playboy, she had simply gone by Dita.
"I named myself after Dita Parlo, one of my favorite silent-film stars," she tells the Orange County Register. "When I got the cover of Playboy, they told me I had to have a last name. So I picked 'Von Treese' out of the phonebook, and they ended up misspelling it 'Von Teese.' I'm glad it happened that way."
Dita Von Teese's real name, according to Vanity Fair, is actually Heather Renée Sweet. "She was born in working-class rural Michigan in 1972, the daughter of a machinist and a manicurist," explains the magazine, which then asked Von Teese what it's like to be Heather Sweet.
"I feel so docile," she responded. "It's me, but it's not. It's not who I choose to be. Heather Sweet from Michigan has no confidence. She's shy."