Who Meghan Markle Has to Curtsy to (And What Royal Family Members Have to Curtsy to Her)
Who Meghan Markle Has to Curtsy to (And What Royal Family Members Have to Curtsy to Her)
Since announcing her engagement to Prince Harry, Meghan Markle has had a full royal transformation. That said, with so many strange family rules and traditions, there is a lot to learn, including how to greet her new family members. Unlike commoner families (which usually say hello with a hug or kiss), the duchess must curtsy to her in-laws — but not all of them. Find out who Meghan Markle has to curtsy to, ahead.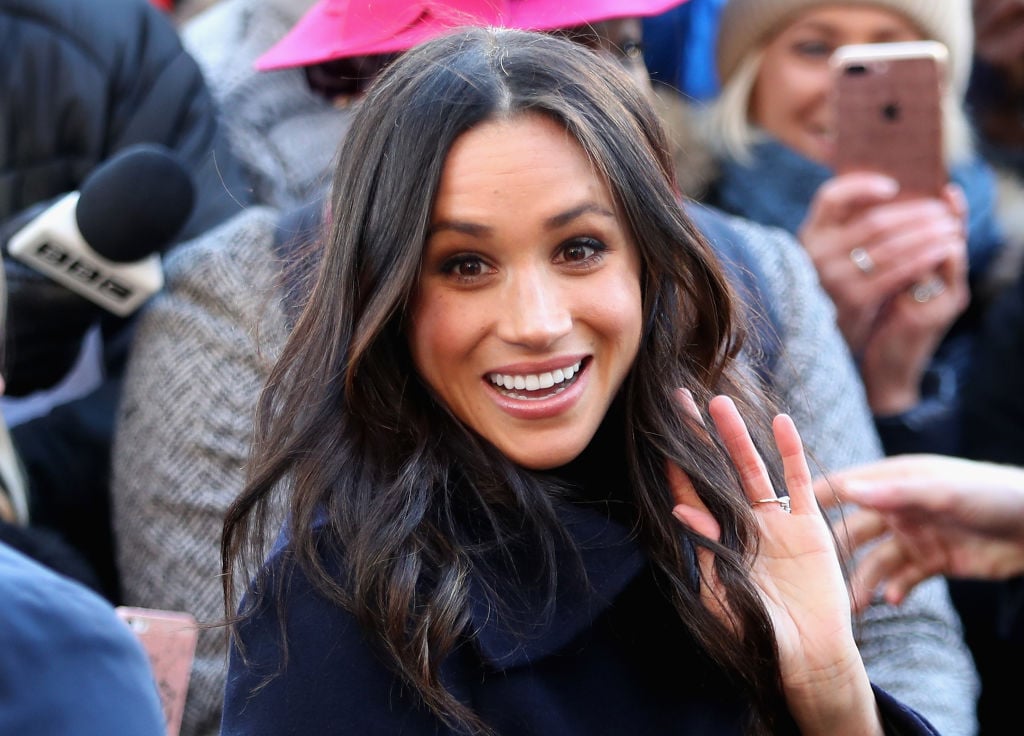 Who does Meghan Markle have to curtsy to?
Despite being a member of royalty, Meghan still has to show her respect to certain members of the family. The best way to do this? By greeting them with a curtsy. We share all the royal family members Meghan must curtsy to, below.
Queen Elizabeth II
Meghan must always curtsy to the Queen of England. Regardless of their close relationship, Meghan is expected to show respect to her majesty and always curtsy in her presence.
Prince Philip
Because Prince Philip is married to the queen, and therefore of higher ranking than her husband, Meghan must curtsy to her grandfather-in-law.
Prince Charles
As the heir adjacent — aka future King of England — Prince Charles is the third highest-ranking member of the royal family. With that in mind, all of those below him (including his sons) have to curtsy or bow to him. That said, Charles has been known to break royal family rules and it is likely he doesn't make his kids — or their wives — greet him in such an official way in private. That agreement could change once he becomes king though.
Camilla Parker Bowles
The Duchess of Cornwall won't have to bow or curtsy to her husband until he becomes king — and even then it will most likely only be in formal settings. That said, Meghan still has to curtsy to her mother-in-law, as she holds a more prominent position in the family.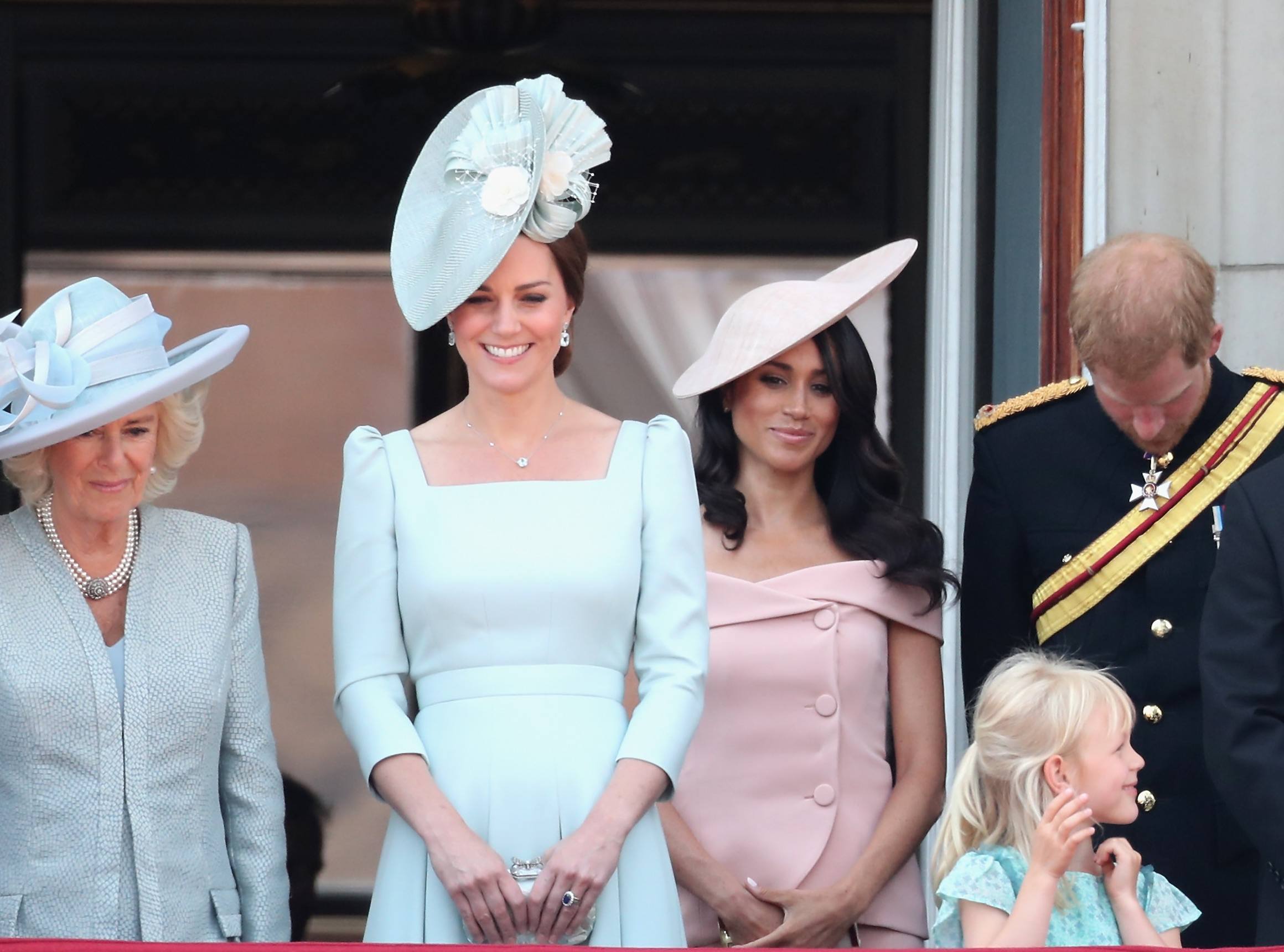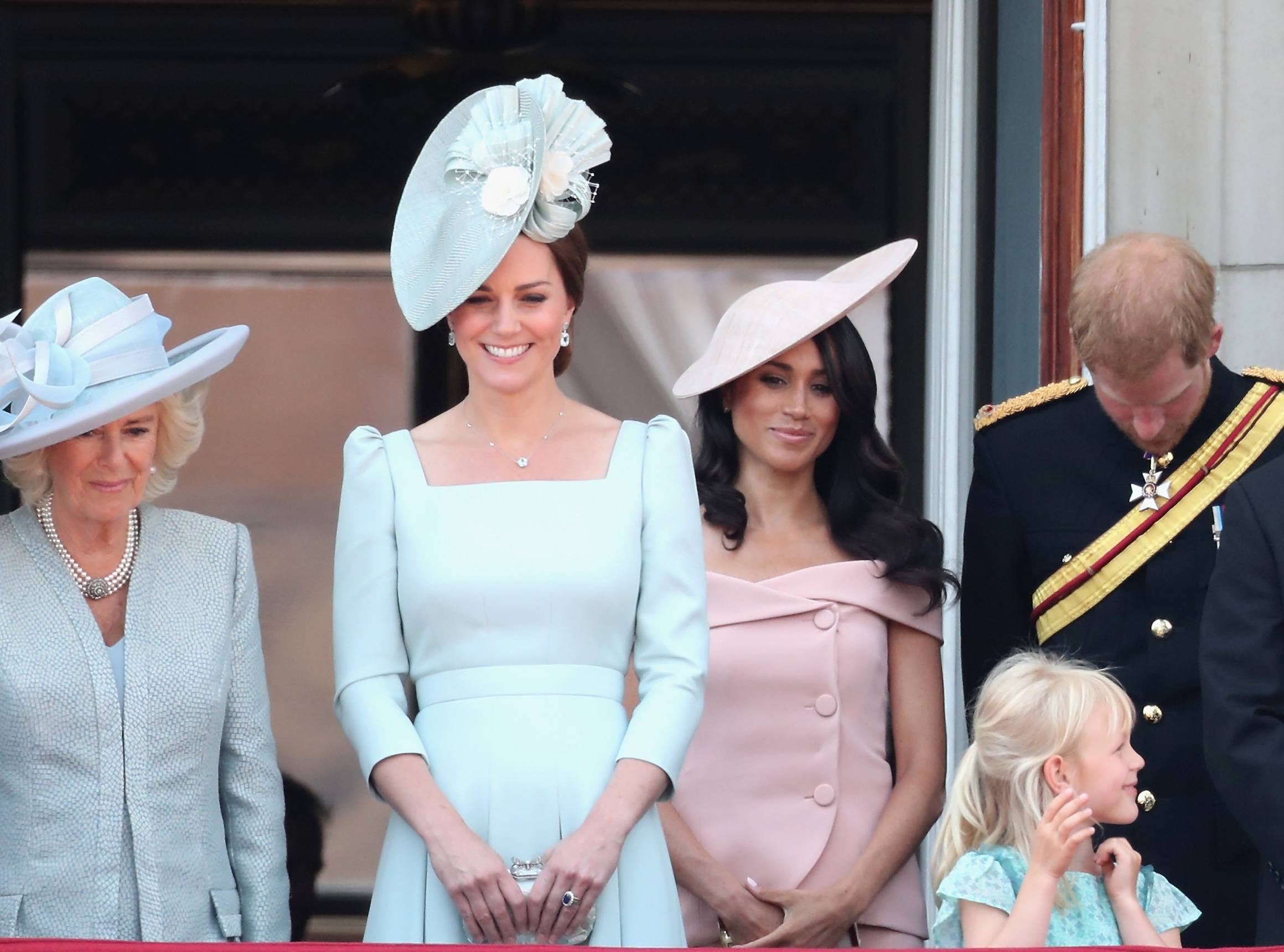 Kate Middleton
Despite their similarities in how they entered the royal family, Meghan has to curtsy to Kate Middleton. Because Kate is married to the future King of England, Meghan must show her respect by curtsying to his wife. That said, we can't imagine she curtsies when the queen isn't present. Both women come from humble backgrounds, and Kate would probably feel weird if Meghan showed up at her doorstep and curtsied.
Prince William
Speaking of Prince William, Meghan also has to show respect to her brother-in-law. According to royal family rules, the Duchess of Sussex curtsies to the future king. Again, we doubt they actually do this when it's just the four of them, but it's a must in front of the queen — and once William becomes king.
Prince George, Princess Charlotte, and Prince Louis
It would be silly for Meghan to curtsy her young nephews and niece. But, once they are older, the sign of respect could become her new norm. That is especially true once Prince George becomes the heir apparent.
Princess Anne, Princess Alexandra, Princess Beatrice, and Princess Eugenie
Also, Meghan must also show respect to her husband's aunt Princess Anne, the queen's cousin Princess Alexandra, and Harry and William's cousins Princess Beatrice and Eugenie. Even though her husband holds a higher rank than his aunt and cousins, the princesses are all related to the family by blood, which means Meghan automatically has to show them respect.
Who has to curtsy to Meghan Markle
When Meghan and Harry are together, family members with a lower ranking curtsy to her. For example: Since Harry is of higher ranking, Anne, Alexandra, Beatrice, and Eugenie must curtsy to Meghan when Harry is present.
Anne's daughter, Zara Tindall must also show her respect. That said, it doesn't matter whether Harry is around or not. Even though Zara is technically a blood princess, she opted out of the royal family and doesn't have an official title. Because of that, she always curtsies to Meghan.
Check out The Cheat Sheet on Facebook!