Who Is Brent Freeburg, the Cameraman Who Saved Ashton Pienaar on 'Below Deck?'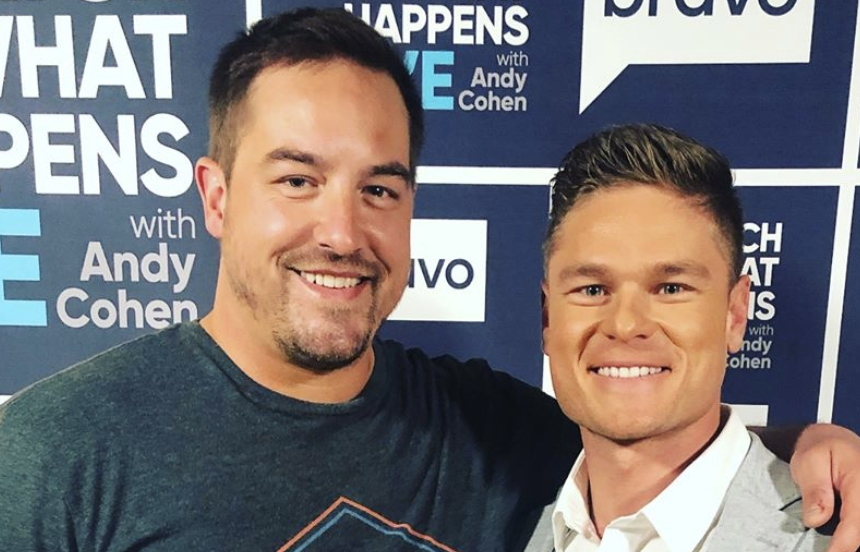 Viewers finally got to "meet" the person who is credited for saving deckhand Ashton Pienaar's life on Below Deck. Cameraman, Brent Freeburg was in the right place at the right time. His quick thinking and cool head ensured Pienaar did not die.
Freeburg was the person who freed Pienaar from the rope that became wrapped around his ankle, dragging him into the ocean. Bravo reported that once Freeburg confirmed Pienaar was fine he picked up his camera and continue to film.
After it was revealed that Freeburg saved Pienaar, he was heralded as a hero. But Freeburg was far too humble. "There were a few of us that came together in the very last moments possible, to do an urgent thing. Thankfully, we managed to get it done," he tweeted following the epic episode. So who is this heroic cameraman?
I'm crying, no you're crying
When Freeburg appeared on the reunion, there wasn't a dry eye in the room (or watching the reunion). Host Andy Cohen introduced the scene by calling it the "scariest moment in Below Deck history." The clip replayed as the crew's reactions were filmed during the reunion.
Cohen then introduced Freeburg. The cameraman didn't hesitate to immediately embrace Pienaar. The hug was the first time Pienaar and Freeburg saw each other since the show wrapped. Of course Pienaar was overwhelmed reliving the moment and attributed his life to Freeburg.
Again Freeburg wouldn't take all the credit for saving Pienaar. "First let me say it wasn't just me, I've been getting a lot of attention for sure," Freeburg said. "But it was Rhylee who made the first call, captain for putting the boat out of gear, Ross who untied the lines. So it was really collectively all of us who came together." Freeburg says he simply assessed the situation and acted fast.
Freeburg has experience filming action documentaries
Freeburg says he still gets emotional thinking about the accident. Cohen says he knows Freeburg prefers to stay out of the limelight too. "There's a reason why I'm behind the camera," he grinned.
His work behind the camera in a variety of environments may be one reason why Freeburg was so nimble on his feet. He's filmed shows like the Dance Moms series and The Bachelor. But his resume shows he likes adventure. Early credits include The Alaska Experiment and Survivor. Plus he's filmed Below Deck and Below Deck Mediterranean. In addition to filming on land, he was also an underwater camera operator on Below Deck.
When Freeburg's friends and family learned of his heroic save, they weren't surprised. "He was always one of those kids, 'If you can do it, then I can do it better.' And he always did," his mother, Cheri Fisher told his hometown newspaper, the Watertown Daily Times. Longtime buddy, Adam O'Neill said, "As soon as I heard, my reaction was: of course." Sounds like just another day at the office for Freeburg.
Check out The Cheat Sheet on Facebook!