Who Is BTS Member V's Celebrity Crush?
He stans Drake and John Legend. But when it comes to BTS' V's celebrity crush, his answer isn't surprising. Here's what we know about the BTS singer and dancer.
When it comes to his favorite actors and musicians, BTS' V isn't afraid to shout out his idols and celebrity crushes. So, who is V's crush? Here's more about the talented BTS member.
BTS' V is a music mastermind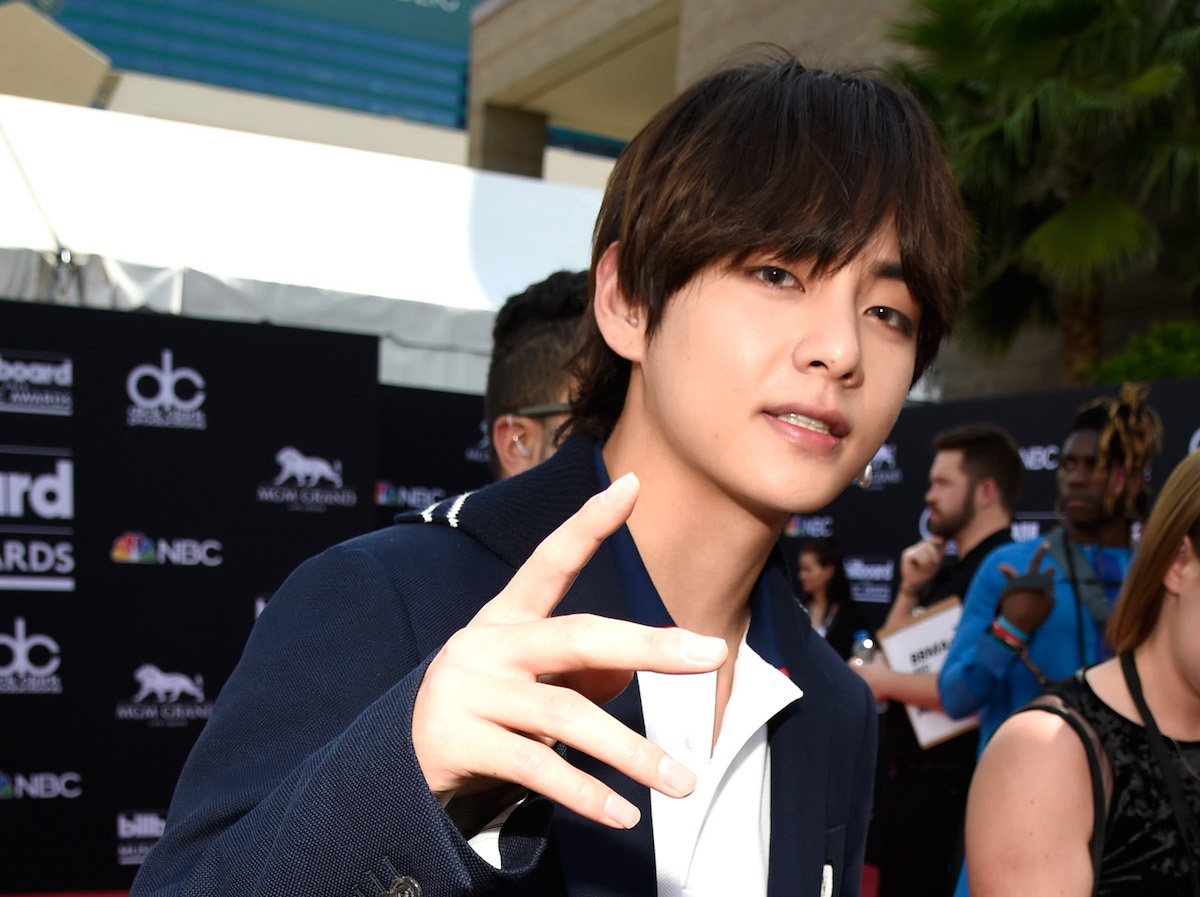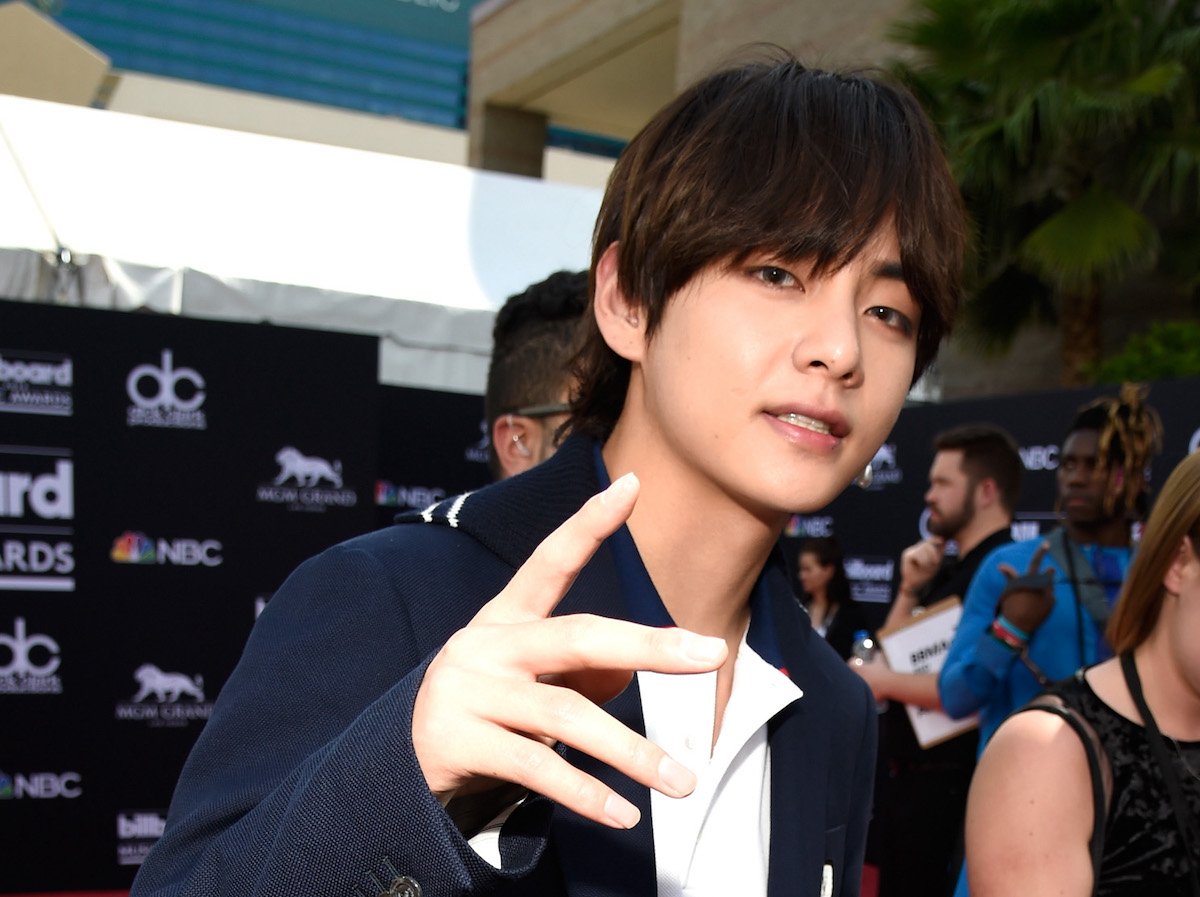 An award-winning performer and the singer-songwriter behind "Winter Bear," BTS' V loves his dog and hates shoes. One of the vocalists in the wildly popular K-pop group, V is known for being a bit eccentric. Regardless, he's a talented singer, songwriter, and dancer. 
V, whose real name is Kim Taehyung, performs alongside RM, Jin, Suga, J-Hope, Jimin, and Jungkook on hits such as "Dynamite" and "Life Goes On." But when it comes to V's celebrity crush, his picks differ from most of the other BTS members.
Who is BTS' V's celebrity crush?
When he's not performing, recording, or writing music, V is one of the BTS members who enjoy watching movies. He often shares his recommendations with fans, including Shawshank Redemption, Call Me by Your Name, and About Time. So it's only fitting that some of the actors in those films would be his celebrity crushes.
When it comes to V's crush, the idol has mentioned a few actors. One of them is the star of The Notebook and Mean Girls, Rachel McAdams, the same celebrity crush as fellow BTS member Jimin. McAdams also stars in About Time, a movie that reportedly inspired V's solo song "Winter Bear."
V has also shared his admiration for Lily Collins, star of the Netflix series Emily in Paris. She has also appeared in films such as Vows of Love, Diary of a Passion, and Extremely Wicked, Shockingly Evil and Vile. 
As for V's favorite musicians, Drake and John Legend top the list. The K-pop idol met both artists at awards shows and even signed an autograph for Legend's daughter.
V has a few surprising celebrity friends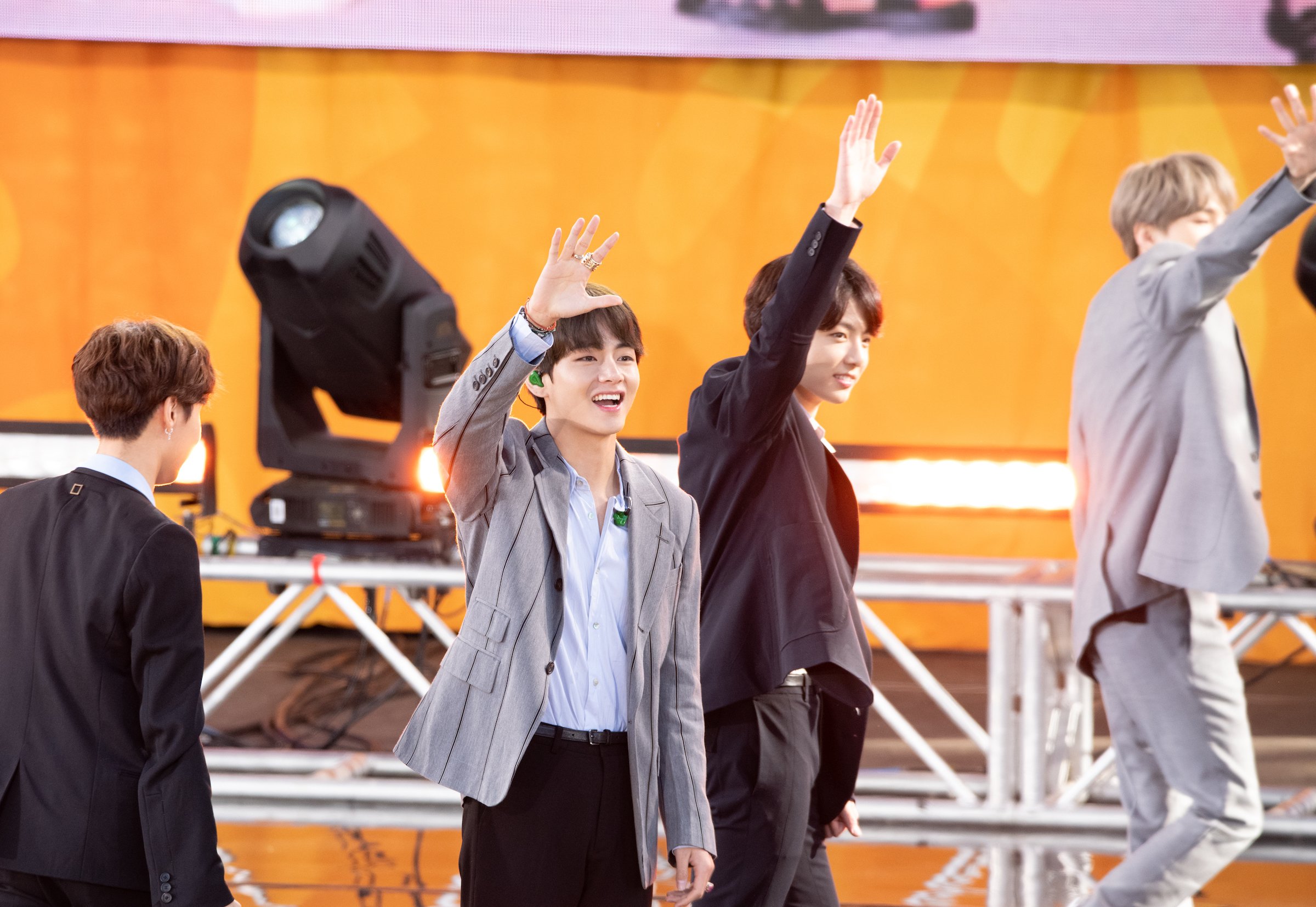 Aside from palling around with the other BTS members, V calls a few other K-pop idols friends. According to Soompi, They include Shinee's Minho, BTOB's Yook Sungjae, and former Wanna One member Park Ji Hoon.
V and the other BTS members also hung out with singing superstar Ariana Grande while rehearsing for the 2020 Grammy Awards. And while on hiatus, V posted photos on Twitter showing him relaxing with his hometown friends.
After an "extended period of rest," BTS is scheduled to perform a live concert in Seoul in March 2022 and is preparing to release a new album. BTS' latest music video, "Butter," is streaming on YouTube. And the K-pop group's 2020 deluxe album, Be, is available on Spotify, Apple Music, and most major streaming platforms.