'You' Season 4 Gets New Cast Member Who Sounds a Lot Like Joe
You is a story about a man who looks good on paper. Handsome, smart, and a true romantic, Joe Goldberg (Penn Badgley) checks off almost all boxes when it comes to what one would want in a partner. But he can be obsessive, going to extreme lengths to maintain a relationship. Joe met and fell in love with Love Quinn (Victoria Pedretti), the female version of himself, in recent seasons. Now, it sounds like he'll meet the male version in You Season 4.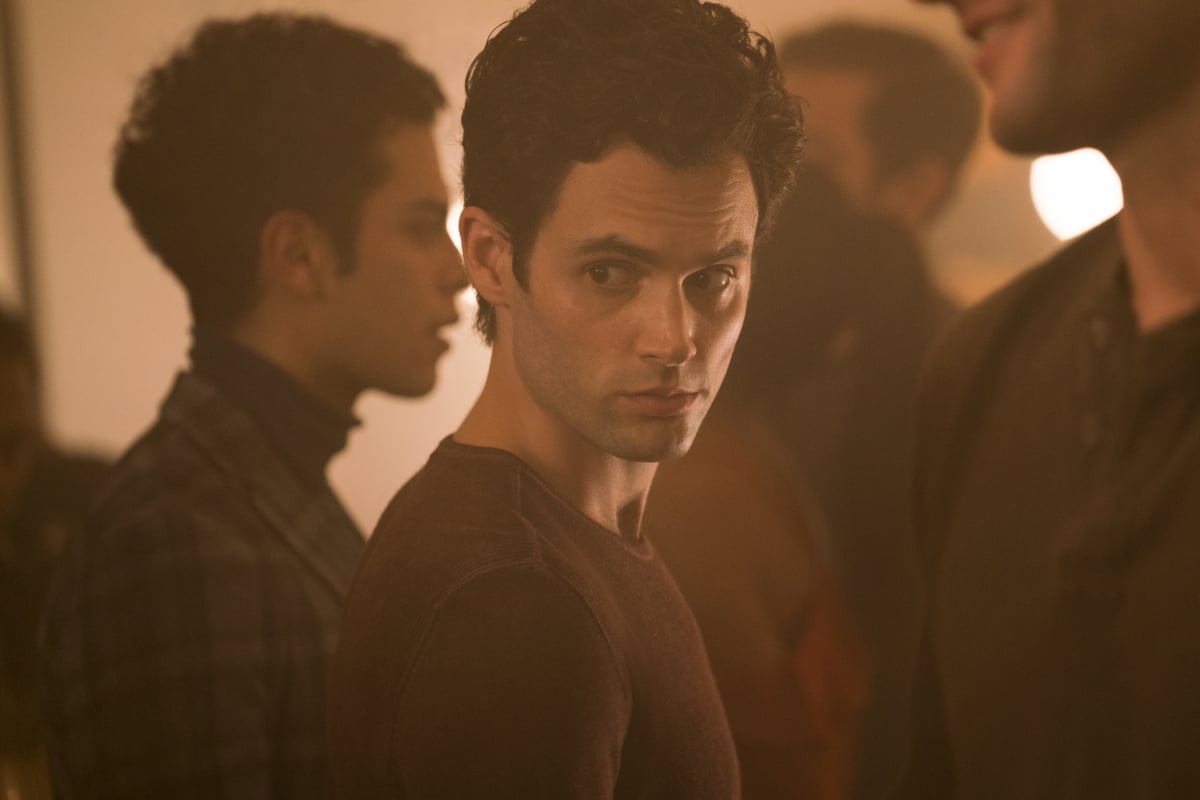 What happened to Joe in 'You' Season 3
By You Season 3, Joe's relationship with Love was only hanging on because of their son. When he met Marienne Bellamy (Tati Gabrielle), he fell in love quickly and decided to leave Love for her. But those plans were derailed when Love alerted Marienne to Joe's toxic ways, leading Marienne to leave for Paris without him. Joe ended up killing Love during a fight and set on a mission to find Marienne. He was last seen in Paris under the name Nick.
"I believe he stands a real chance of making that situation look different, like convince her in some way that it's not what it was," show creator Sera Gamble told TVGuide of Joe trying to win back Marienne. "But definitely the dynamic [at the end of] this season is 'Oh, she's getting away from him.' This is a smart woman who has been told the truth and she is not wasting time. She's not in the business anymore of forgiving bad men."
RELATED: 'You' Star Penn Badgley Explains Why Joe and Love Were 'Perfect For Each Other'
'You' Season 4 to bring a new character into their world
In addition to Badgley and Gabrielle, Lukas Gage will also be part of the You Season 4 cast. Deadline reports that the actor, known for his roles in Euphoria and White Lotus, will play a character named Adam.
Born into a wealthy family, Adam seems to have it all. But there's something more bubbling under the surface.
Deadline describes the character as "an ex-pat American, the youngest son of a wealthy East-Coast magnate. He's famous for spectacularly failing to meet the standards of his successful, venerable family. An entrepreneur and a gambler, Adam is a warm and funny party host and fast friend. But underneath, Adam is hiding a trove of secrets and papering over problems with heavy self-medication."
"Determined to prove himself, Adam's taking big, risky swings, living by the truism that a good businessman does absolutely anything he can get away with. Does he love his wealthy, titled girlfriend, or is he using her? There's no doubt he's manipulating his friends; the only question is how far he'd go…"
Like Joe, Adam sounds like someone who has it all together, but there's more to him than people realize. It'll be interesting to see what happens if or when the two cross paths.
'You' Season 4 will reportedly begin filming soon
Netflix has yet to reveal the release date for You Season 4, but it is on the way. What's on Netflix reports that filming will begin in March and run through July. That makes a late 2022 or early 2023 release seem possible. But nothing has been confirmed so far. Be sure to check back with Showbiz Cheat Sheet for future updates.
RELATED: How Many Seasons of 'You' Will There Be? Creator Sera Gamble Weighs In