'90 Day Fiancé': Does Anfisa Nava Have a New Man?
90 Day Fiancé star Anfisa Nava has undergone an incredible fitness journey since her appearance on the hit TLC show. After her marriage to Jorge Nava on the show, Jorge Nava was put behind bars for possession of drugs and intent to sell. Since then Anfisa Nava has become a bodybuilder, gaining an impressive degree of strength through dedication and hard work. Now, fans are wondering if Anfisa Nava and Jorge Nava are making things work. A recent Instagram post suggests Nava may have a new man, however.
Anfisa Nava's dating profile, or a catfish?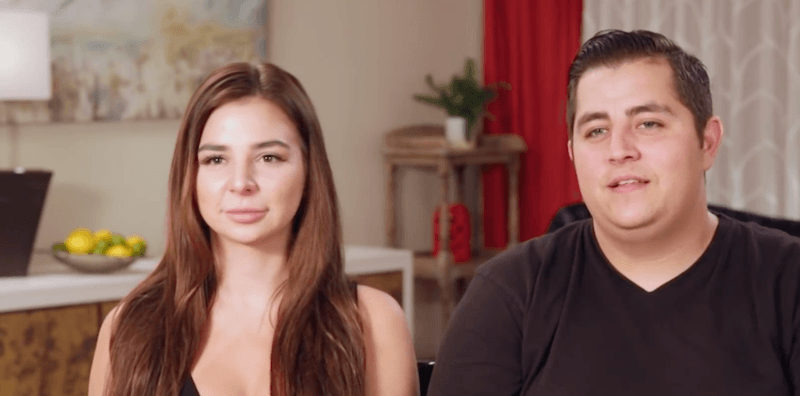 Anfisa Nava was previously supposedly spotted on the dating app, Bumble. However, it remains unclear whether or not it was a real profile, or if it was simply a catfish created utilizing Anfisa Nava's information. 
Instagram account 187anonymousgossip uploaded a photo captured from Bumble, where a fan of 90 Day Fiancé allegedly matched with Nava. The account captioned it, "Either this is a catfish or Anfisa is on Bumble. Decide for yourselves."
The profile name is Anna rather than Anfisa. However, as Soap Dirt explained in their report, Bumble doesn't feature a function that allows users to change their location for a period of time. The publication explained, "So the person that created the profile had to either be in Irvine California (close to Anfisa) or have the tech skills to spoof their geo location on their phone."
Additionally, Soap Dirt noted that the image used on the Bumble account seems larger and features more details than the picture it could have been taken from — Anfisa Nava's previous profile picture on Twitter. This could be an indication that it's a legitimate account, though it remains unclear at this point. 
One user commented on Instagram, "It's a catfish…Anfisa doesn't drink…she never has, not a day in her life."
Another added, "I think it could possibly be her, I've seen her around Irvine two times…."
Does Anfisa Nava have a new man?
Since the supposed Bumble account has been discovered, there have been new possible developments. Instagram account fraudedbytlc recently added a picture of Anfisa Nava hanging on a man's shoulder — and it wasn't Jorge Nava.
The caption alongside the photo does jump to conclusions, however. It reads, "Anfisa stepping out with a new man and no ring! Her new man, Leo, used to manage a gentleman's club in LA but appears he no longer does. It is as of yet unclear as to how long this has been going on and what this means for her relationship with Jorge, set to be released from jail later this year."
While it is true that the 90 Day Fiancé star isn't wearing her wedding ring in the photo, that doesn't mean she's dating the man she's pictured with. It's a big leap to make the assumption that this is a new boyfriend based on a single photo.
Fans react to the '90 Day Fiancé' rumor
Fans of 90 Day Fiancé aren't entirely sold on the idea that this image proves anything either. One Instagram user commented, "How does this ONE picture Mean she moved on!? How does this ONE picture mean that she isn't loyal???! How does this one picture mean this is her new man!? Why do we assume the worse?? I take a picture with man and now I'm screwing him?? He's my new love interest cause I hung out with him or took pictures with him!?"
Another user commented, "This doesn't look overly affectionate and I follow her and this is the first I've seen so I'm not sure I'm on board with this assumption. She could have moved on but I'll wait for her to post about her life before I believe any of it."
A Reddit user said of the photo and caption, "Eh I don't know. I have a feeling this is fake but if it were real I wouldn't blame her. Jorge brought her here under false pretenses, kept lying, and then left her alone in the States after going to prison for doing something dumb."
While this single photo doesn't prove anything, the Instagram account that posted it has replied to comments saying that the man in the photo contacted them with info about his relationship to Anfisa Nava. Perhaps there will be more developments in the future, but it should always be noted that a single picture with a bombastic caption isn't proof.