'Chucky' Creator Don Mancini Says If You're Worried the TV Show Won't Be Gory, 'Wait'
If you're worried that Chucky, the killer doll from the Child's Play movies, will be a shell of his former self on television, his creator has some reassuring words. Don Mancini was on a Television Critics Association Zoom panel for Chucky on Sept. 13. When asked if the horror movie killer had to be toned down for a television series, Mancini assured fans it was not.
"I would simply say wait," Mancini said. "With regard to the gore quotient, wait."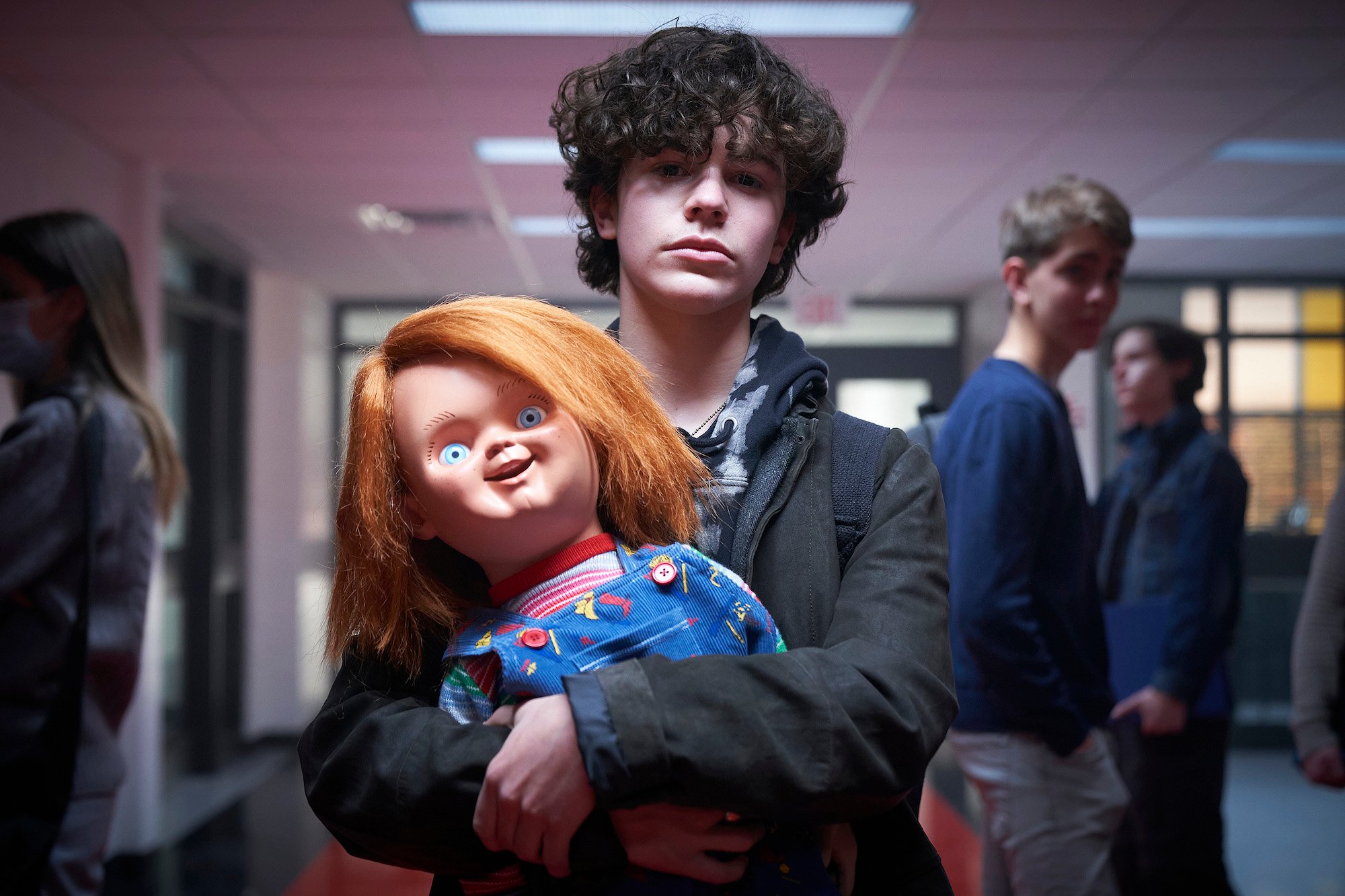 The series premiere introduces new characters like Jake Wheeler (Zackary Arthur). Jake is a high school student who buys the Good Guy doll from a yard sale. He's an artist which his father (Devon Sawa) doesn't find practical. Jake's mom died some time ago and he and his father don't exactly get along with the rest of the Wheeler family. Plus, Jake goes to school with plenty of bullies and mean girls, too. The premiere episode spends a lot of time setting up characters, but have no fear. Chucky is still here. 
"One of the things that was important to me that we be able to retain all of the aspects of the franchise that the fans love," Mancini said. "One of which is the gore. The other of which of course is Chucky's propensity for dropping F bombs. The networks, Syfy and USA, when we pitched the project, assured us that there would be no compromise in these departments."
Mancini created Chucky in his screenplay for Child's Play. He has written every sequel and directed Seed, Curse and Cult of Chucky. Mancini was also a writer for Hannibal. When he saw the violence that show got away with, Mancini took notes. And Hannibal was on NBC. Syfy and USA are even more permissive. 
"When I worked on both Hannibal and Channel Zero, which are both also under the NBC Universal umbrella, I was shocked and kind of encouraged and excited to see how the boundaries could get pushed," Mancini said. "So there will be no compromise with that regard."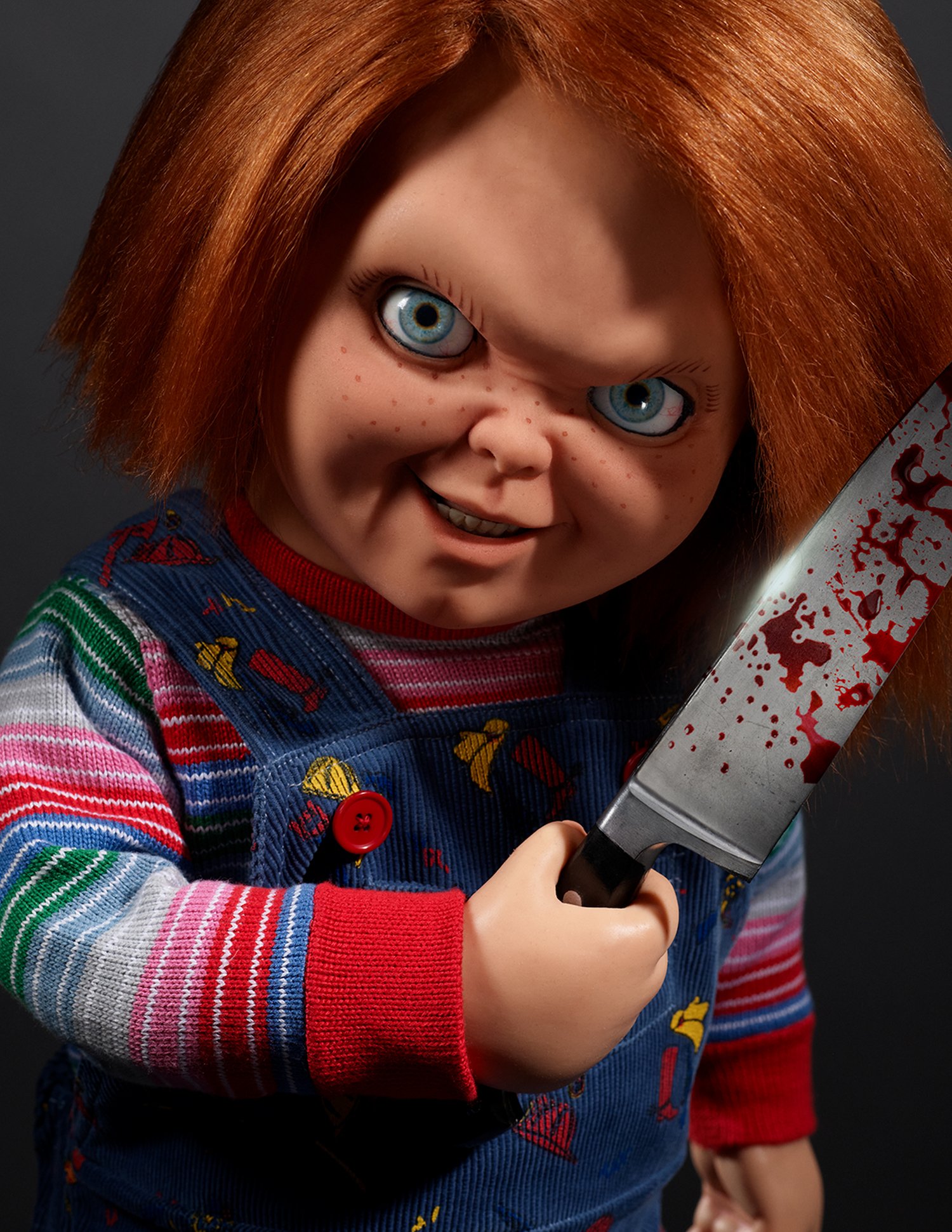 RELATED: 'Chucky' Creator Reveals How Many Times the Killer Doll Can Swear In a Syfy/USA TV Series Episode
Chucky's killing spree begins in episode 1. The first killing may not quite live up to Child's Play or Bride of Chucky, but there's a reason for that. Mancini explained that the first episode features a creative death instead of a graphic one. 
"In the first episode, there is a death but it's quite deliberately a bloodless death because in the episode, Chucky hears Jake say, 'I can't stand the sight of blood,'" Mancini said. "So Chucky accomodates his new friend to the end by committing a bloodless murder. That's Chucky's idea of being thoughtful."
Jake probably won't appreciate Chucky's consideration since he's the one who has to answer for the murders. You'd think after seven movies, adults would catch on that everywhere Chucky shows up, people die. Plus, Jake has people in his life he wants to protect from Chucky.
RELATED: Jessica Walter Was the Original Voice of Chucky — Why 'Child's Play' Replaced Her
Other killers from Chucky's past join the fun, too. Jennifer Tilly reprises her role as Tiffany, Chucky's girlfriend from when he was Charles Lee Ray, the Lakeshore Strangler. In Seed of Chucky, Tiffany was reborn in the body of actor Jennifer Tilly and carried on as Tiffany ever since. Tilly vouched for the show's kill count. 
"We have a whole blood team on the movie," Tilly said. "I'm telling you there's a lot of people on this team, the blood team."
Chucky premieres Oct. 12 on Syfy and USA. We'll have more with the cast and creators here on Showbiz Cheat Sheet.