'Cobra Kai' Stars Ralph Macchio and William Zabka Address New 'Challenge' of Season 4 Team Up
Cobra Kai has already filmed season 4. Netflix announced Thomas Ian Griffith has joined the cast, reprising his Karate Kid III role of Terry Silver. However, fans of the first three seasons also have their minds on another new direction season 4 is taking. In a recent interview, Ralph Macchio and William Zabka addressed that direction.
[Spoiler alert: This article contains spoilers for Cobra Kai Season 3.]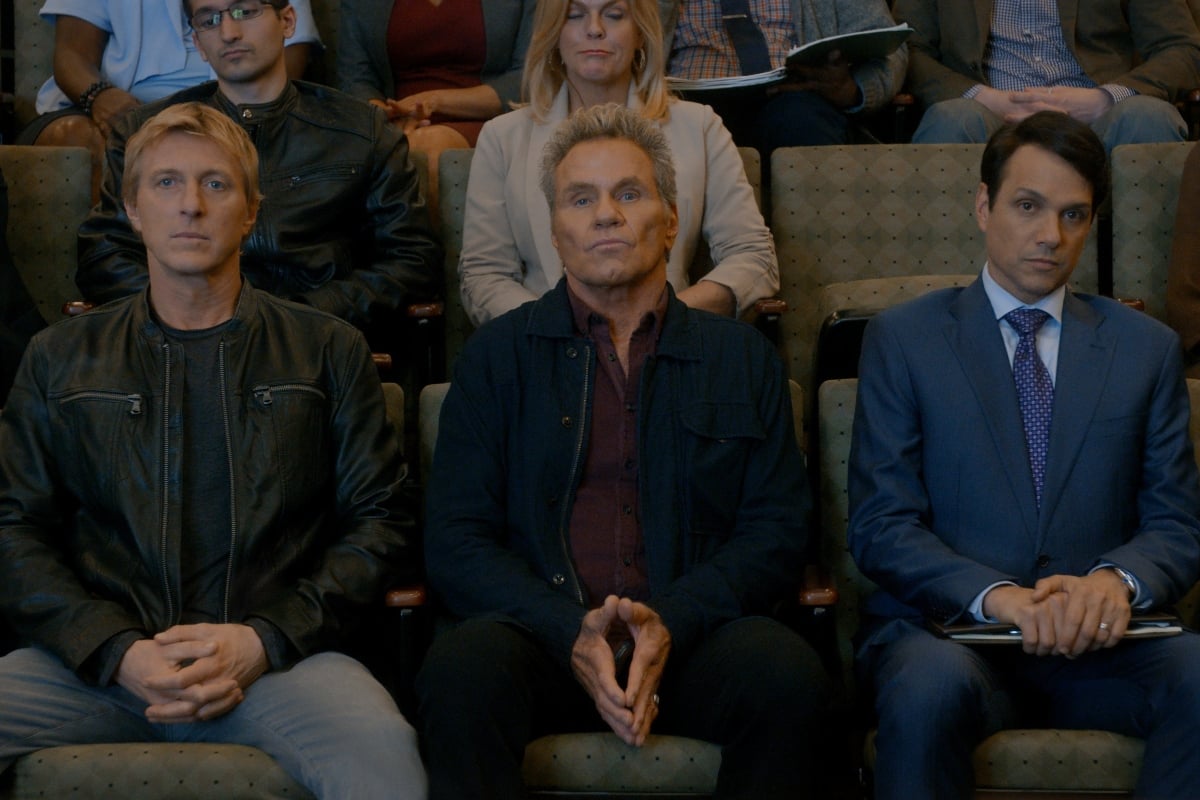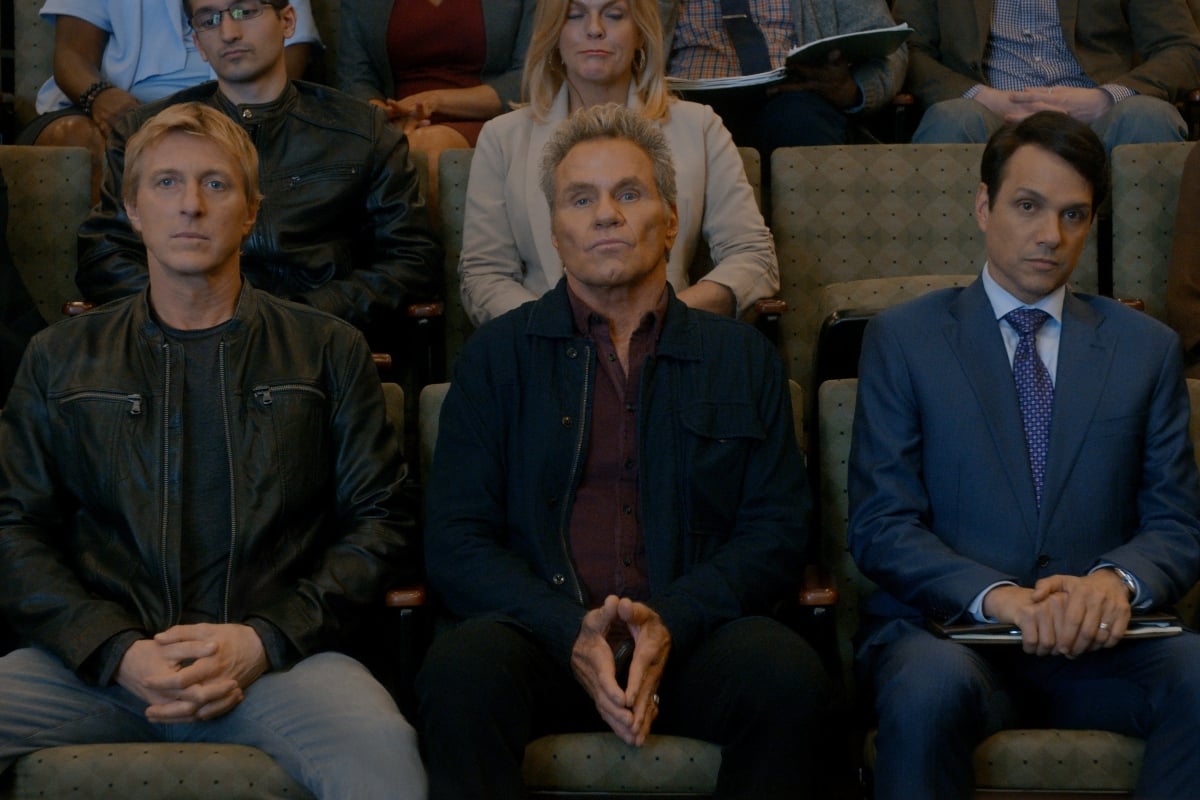 Deadline published an interview with Macchio and Zabka on June 9. Reporter Stevie Wong asked them about Johnny Lawrence (Zabka) and Daniel LaRusso (Macchio) teaming up for Season 4.
Why was Eagle Fang created for 'Cobra Kai'?
Season 3 ended with Johnny and Daniel combining their two Karate dojos to face Cobra Kai in the next All Valley Karate Tournament. Johnny had just launched Eagle Fang that season. The history of that goes back further.
Cobra Kai began when Johnny reopened the dojo he belonged to in high school. When John Kreese (Martin Kove) returned, Kreese literally stole Cobra Kai out from under Johnny. At the end of season 2, Kreese ousted Johnny from Cobra Kai.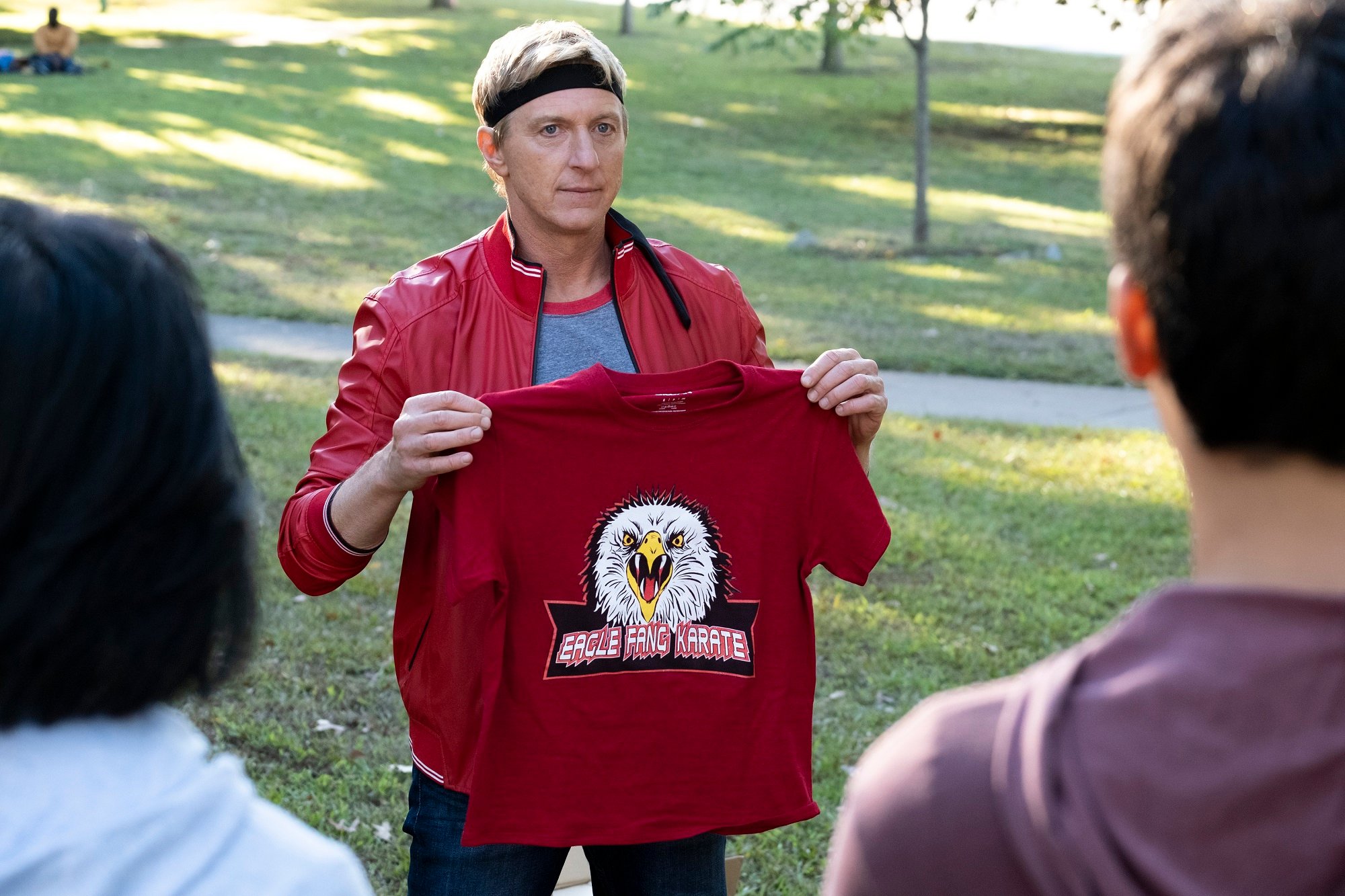 In season 3, Johnny was able to start his own dojo with a few defectors from Cobra Kai. He called it Eagle Fang. Season 3 ends with Eagle Fang and Miyagi-Do training together, setting up season 4. 
Ralph Macchio says Daniel and Johnny will still be stubborn in 'Cobra Kai' Season 4 
Whosever side you take, Johnny and Daniel have been rivals since The Karate Kid. The movie posited Johnny as the bully, but Cobra Kai suggests maybe Daniel ruined Johnny's life. If they just get over it, it seems like they could make a great team. Macchio says it won't be that easy. 
"What I'm most looking forward to in the Daniel/Johnny team up is the challenge," Macchio told Deadline. "Navigating their varied personalities and stubborn mindsets as they work toward the same endgame. Their history is nuanced and multi-layered. They are wired so differently even though their intentions are aligned. Billy and I love diving into the friendship as well as the rivalry."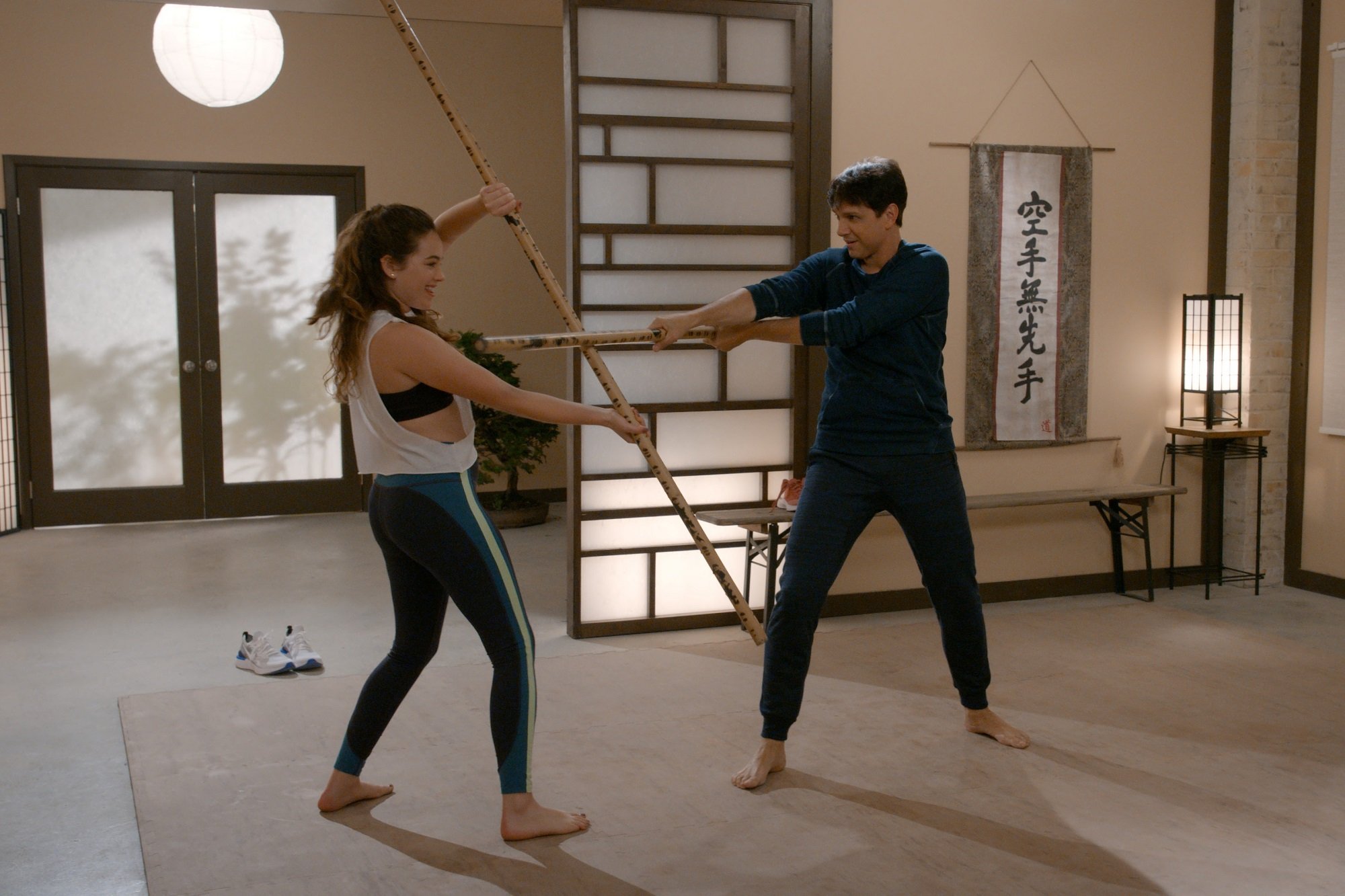 It may be tough for Daniel and Johnny to see eye to eye, but that made it fun for the actors. 
"This is what [executive producer] Hayden Schlossberg has always called the Ross and Rachel element of our show," Macchio said. "It makes for great comedy as well as heightened drama within season 4."
William Zabka suggests the united front is temporary 
Eagle Fang and Miyagi-Do are teaming up because both need to get Kreese out of the valley. Zabka suggests that once they succeed, Eagle Fang and Miyagi-Do will go their separate ways.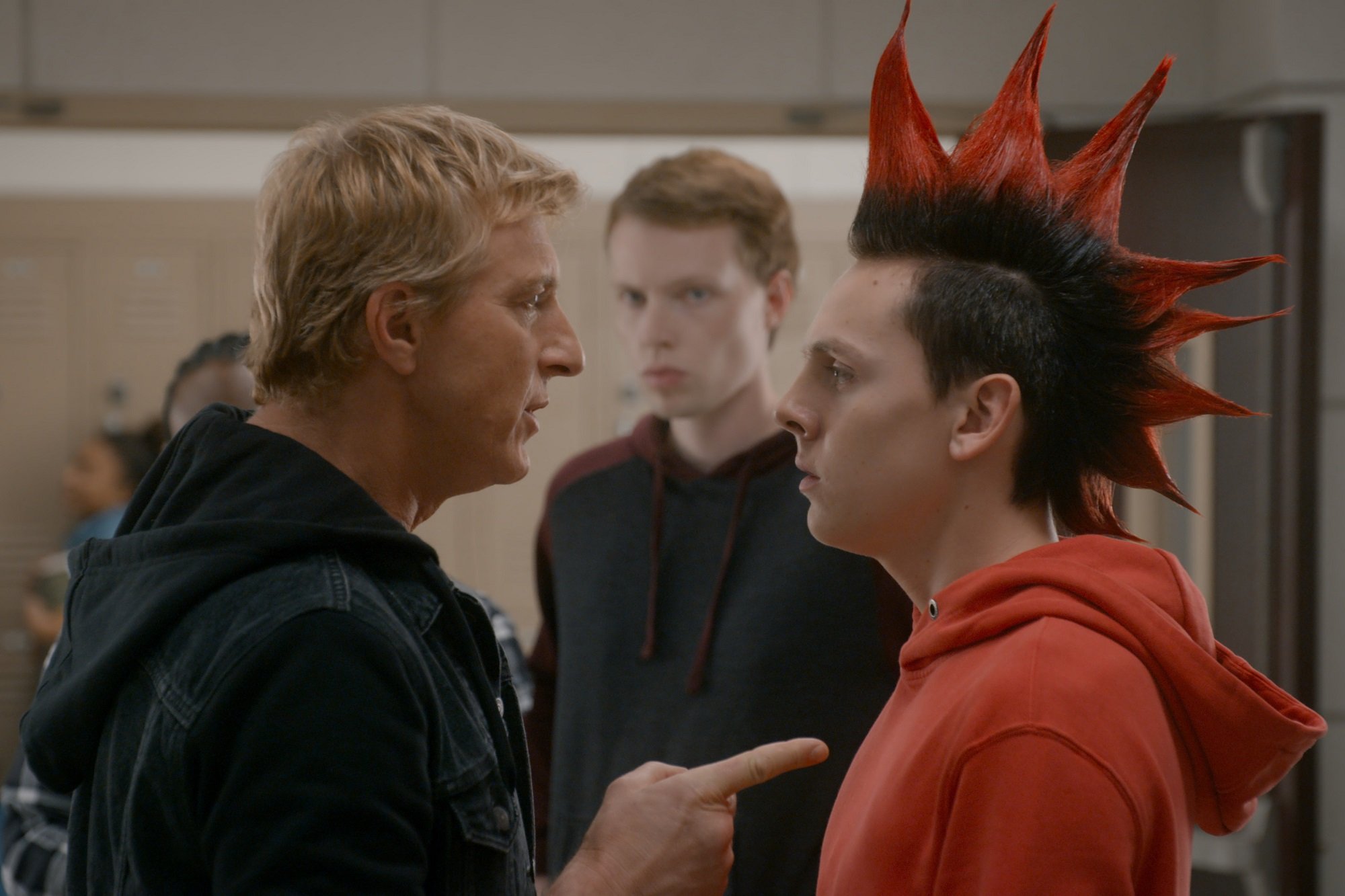 "I was thrilled Johnny and Daniel found common ground and aligned themselves at the end of Season 3," Zabka said. "'The enemy of my enemy is my friend.' It's a great note and launching point for all that's ahead in the story."
Source: Deadline
Follow Fred on Twitter