How Much Older Is Marvel Star Elizabeth Olsen Than Her Husband Robbie Arnett?
What is the age difference between Marvel actor Elizabeth Olsen and husband Robbie Arnett? Just how much older is the Avengers star than the musician?
Famous for portraying Scarlet Witch/Wanda Maximoff in the Marvel Cinematic Universe, Elizabeth Olsen joined her sisters Mary-Kate and Ashley in stardom when she first appeared in Avengers: Age of Ultron. Olsen has gone on to star in multiple Avengers installments and the Disney+ series WandaVision. Her career is booming, but it isn't the only aspect of Olsen's life that appears picture-perfect. Elizabeth Olsen recently tied the knot with Robbie Arnett. 
Who is Elizabeth Olsen's husband, Robbie Arnett?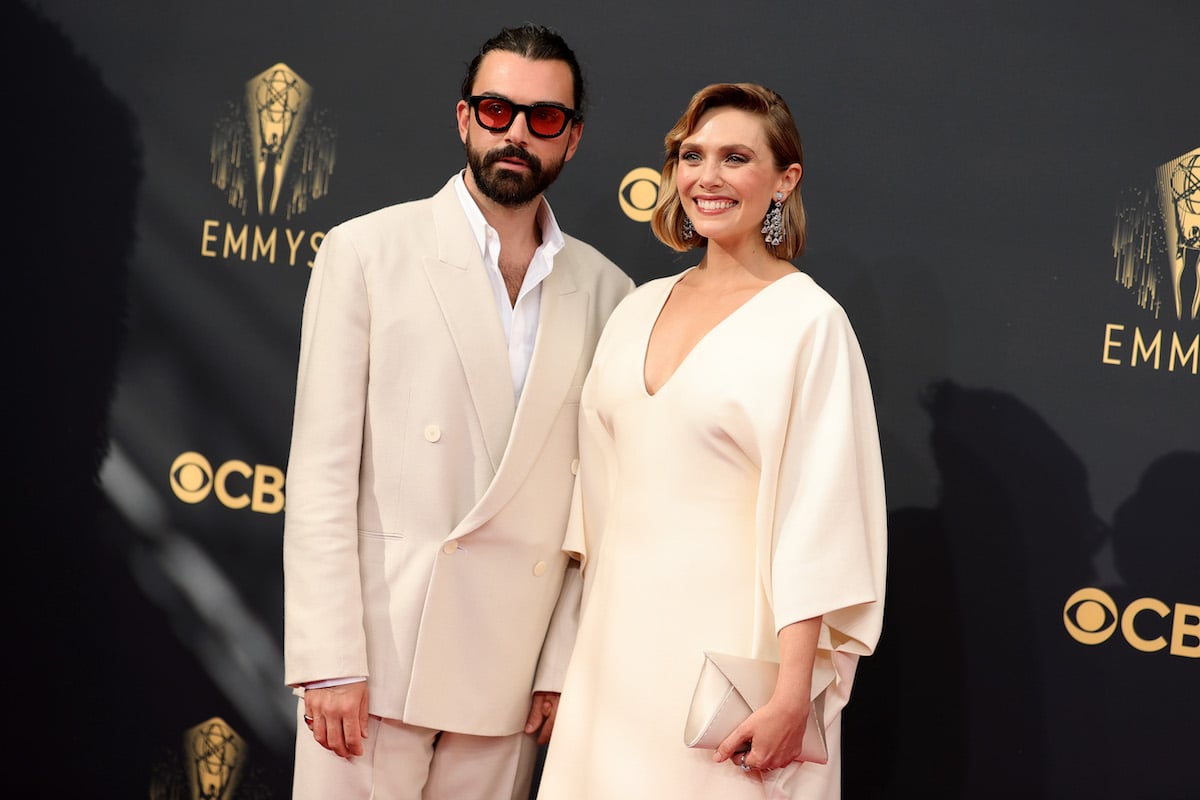 Arnett is a musician and the frontman of Milo Greene, a band he co-founded in 2010 in Los Angeles. The indie-pop quartet is known for songs such as "What's the Matter," "Autumn Tree," and "1957." 
Elizabeth Olsen and Robbie Arnett were first linked in 2017 after they were spotted together in New York City. News of their engagement spread in July 2019, and the couple married in 2020. So, how much older is Elizabeth Olsen than her husband?
Robbie Arnett and Elizabeth Olsen's age difference is modest
Elizabeth Olsen was born on Feb. 16, 1989, making her 33 years old. On the other hand, Robbie Arnett was born on Mar. 3, 1992, making him 29 as of this writing. Thus, Elizabeth Olsen is just over three years older than her husband. That's a small age gap, especially considering some age differences in celebrity relationships.
However, unlike most Hollywood couples boasting sizable age gaps — such as Josh Brolin and Kathryn Boyd, George and Amal Clooney, and Ryan Reynolds and Blake Lively — in Elizabeth Olsen and Robbie Arnett's case, the woman is older. Though their age difference is small, they defied a Tinseltown trope.
In all relationships, age is just a number, and three years is a minor difference. However, the fact that Olsen is in her early 30s while Arnett is in his late 20s places them in what society considers different life stages. 
Timeline of the celebrity couple's relationship 
Elizabeth Olsen and Robbie Arnett's marriage follows her previous engagement to Narcos actor Boyd Holbrook from 2014 to 2015 and reported romance with Loki star Tim Hiddleston, with whom Olsen co-starred in 2015's I Saw the Light. However, it looks like the Milo Greene musician was the one to seal the deal. 
Olsen and Arnett met when vacationing separately in Mexico in early 2017. In March that year, they were photographed holding hands while walking down the street. They also attended Paris Fashion Week together that July and coupled up for an Emmy Awards party in September. 
When the pair became engaged in 2019, Olsen's filming schedule was jam-packed. But pandemic-prompted shutdowns the following year left the couple with plenty of downtime to tie the knot. 
According to Us Weekly, Elizabeth Olsen and Robbie Arnett quietly married in 2020. The two confirmed their updated marital status in 2021.