Humphrey Bogart and Ingrid Bergman Initially Thought 'Casablanca' Was 'Ridiculous' and 'Unbelievable'
Casablanca is a classic film that stands the test of time. It's a part of popular culture, but critics still regard it as one of the greatest Hollywood movies of all time. However, the cast and crew didn't initially think the project was anything special at the time of production. Humphrey Bogart and Ingrid Bergman initially didn't connect with Casablanca and had second thoughts about starring in the film.
Humphrey Bogart and Ingrid Bergman play Rick Blaine and Ilsa Lund in 'Casablanca'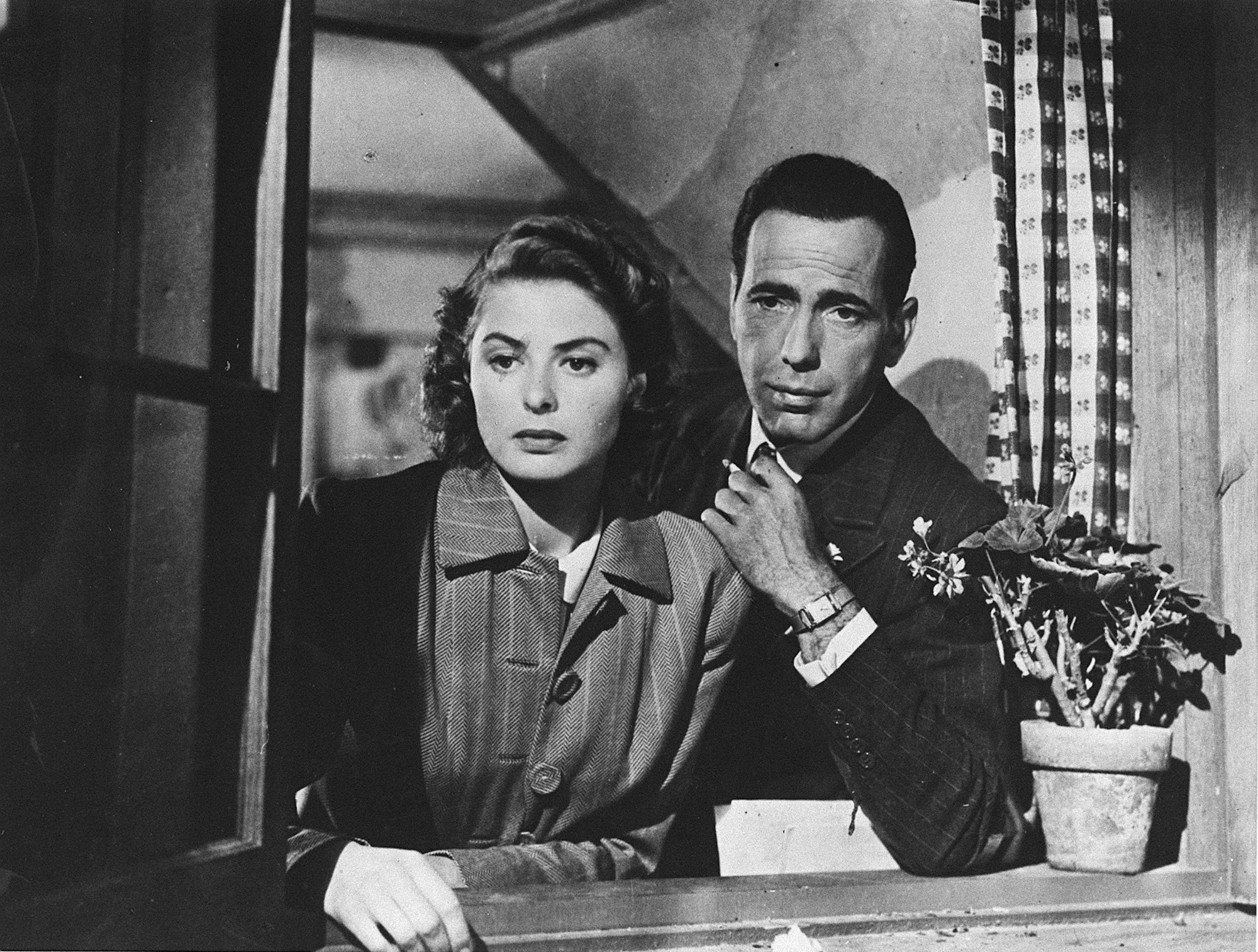 Michael Curtiz directs a screenplay written by Julius J. Epstein, Philip G. Epstein, and Howard Koch. Casablanca follows Rick Blain (Bogart), who owns a nightclub in the movie title's geographic area. He comes across Ilsa Lund (Bergman), with who he previously had a romance. However, she's in town along with her husband, Victor Laszlo (Paul Henreid).
Casablanca finds Victor as a famed rebel. The Germans are relentlessly chasing him, but Ilsa sees a way out. She seeks Rick's help to aid them in escaping the country to safety. However, Rick will have to decide between helping Ilsa and her husband escape to safety and pursuing the love of his life.
Humphrey Bogart and Ingrid Bergman initially thought the dialogue was 'ridiculous' and the situations were 'unbelievable'
The editors of LIFE wrote LIFE Casablanca: 75th Anniversary: The Most Beloved Movie of All Time to explore behind-the-scenes stories. The book gives a look at fascinating photography along with stories regarding one of the most popular movies of all time.
Bogart and Bergman were having second thoughts about starring in Casablanca within 10 days of the beginning of filming. The stars had lunch with a mutual friend and fellow actor named Geraldine Fitzgerald, where they talked about their frustrations.
"They thought the dialogue was ridiculous and the situations were unbelievable," Fitzgerald said. "And Ingrid was terribly upset because she said she had to portray the most beautiful woman in Europe, and no one would ever believe that."
Further, Bergman couldn't connect with Bogart on the set of Casablanca. As a result, she "studied" him in The Maltese Falcon, which was still playing in theaters at the time.
'Casablanca' is one of the greatest films of all time
Casablanca went on to win big at the Oscars. It scored Best Picture, Best Director, and Best Writing, Screenplay. However, Casablanca also earned an additional 5 nominations, including a Best Actor in a Leading Role nod for Bogart.
The United States Library of Congress chose Casablanca as one of the first entries selected for preservation in the National Film Registry for its importance and relevance to the art of cinema.
Critics and audiences highly enjoyed Casablanca upon its initial release. However, its enduring popularity only continues to grow its legacy. It consistently lands at the top of "best movies of all time" lists. Casablanca, Bogart, and Bergman remain influences on filmmaking around the world.
RELATED: 'Rear Window': Alfred Hitchcock Was 'a Little Afraid' of James Stewart, According to Wendell Corey – 'There Was Steel Under All That Mush'