'Jeopardy!': Mayim Bialik Shares 1 Clue Judges Spent 1 Hour Debating
One of the most curious aspects of Jeopardy! is when they go to the judges. Sometimes, their clues lead contestants to more than one question, and they're not necessarily wrong. But how do the judges decide, and how does the host relay that information? Mayim Bialik is now telling.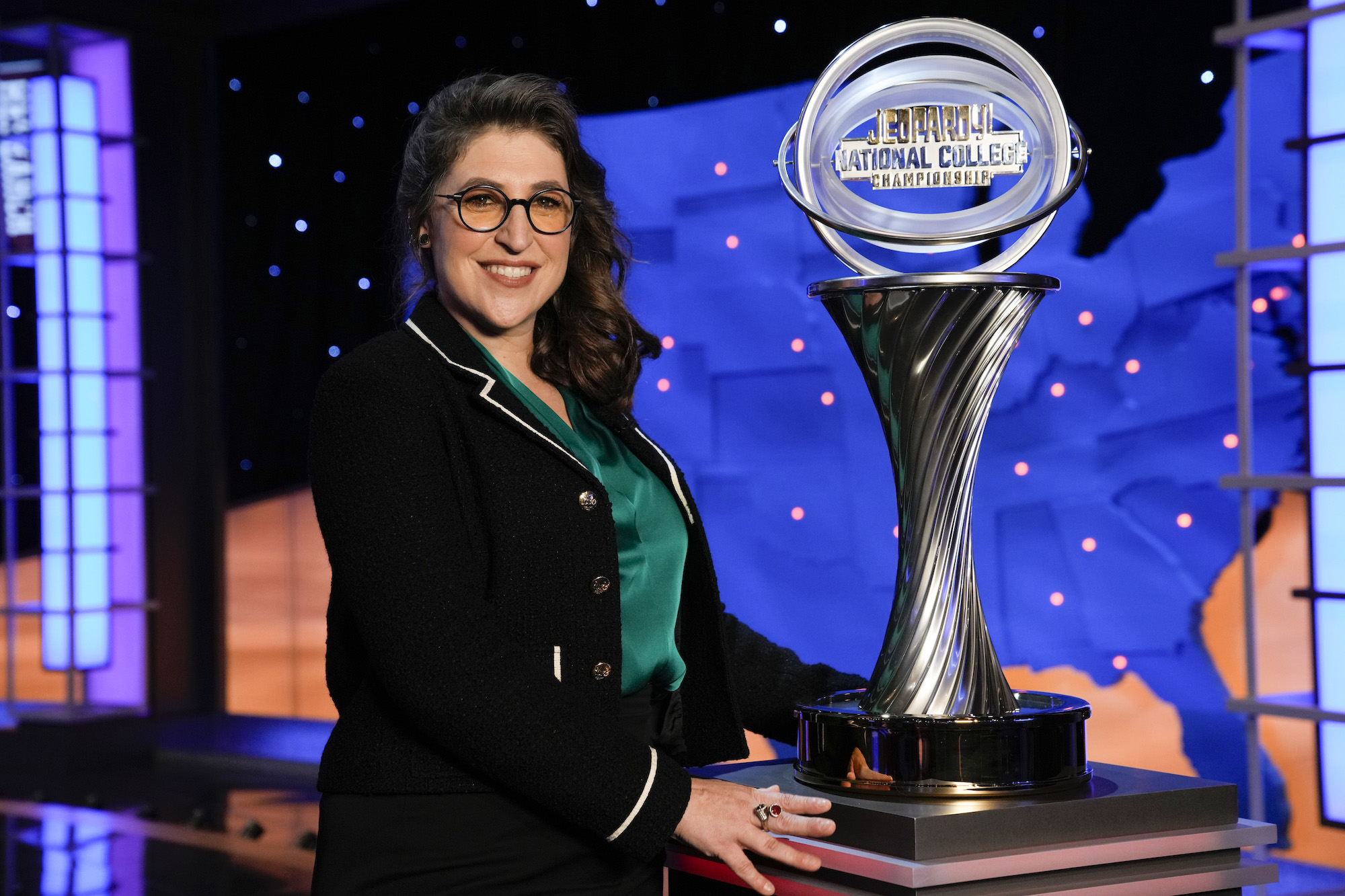 Bialik was a guest on the Wild Ride with Steve-O podcast on March 17. Steve-O and his co-hosts were interested in Jeopardy! and she came clean about what really happens when they go to the judges.
'Jeopardy!' judges can stop the show for up to an hour
Bialik began guest hosting Jeopardy! after Alex Trebek died in 2021. She's still guest hosting as the show decides on its permanent host. Now, she's seen from the inside how long the game show can actually take. 
RELATED: 'Jeopardy!' Host Mayim Bialik Says 'People Absolutely Have a Legitimate Right to Be Upset' About Some of Her Controversial Positions
"We sometimes shut down for close to an hour over one decision," Bialik said on Wild Ride. "So you don't see that. You just see oh, they rule on this. Any episode where we correct someone's score, like 'The Judges have ruled that mahogany is also an acceptable tree that begins with an M' or whatever it is. That usually means we've shut down for like an hour."
'Jeopardy!' judges anticipate some multiple answers
Bialik has a Ph.D in neuroscience in real life, but she's not the judge on Jeopardy! She explained how the Jeopardy! judges decide on alternate answers to clues.
"There's a lot of thumbs up that happen," Bialik said. "So there's a whole art which is, I think it's so fascinating how a show like Jeopardy! is constructed, the number of pieces and opinions and things that go into every single clue. So for certain things they'll already list other acceptable answers for things where a couple of answers are acceptable. Or they'll make a note that oh, if they say this, they need to be more specific. So I'm learning those things but sometimes they'll come up with something that I don't know."
How Mayim Bilaik signals the judges
Once an answer comes into question, the judges have a signal for the host.
RELATED: How 'Harry Potter' Stumped 'Big Bang Theory' Star Mayim Bialik
"I have a light that turns green if it's a go and turns red if it's not," Bialik said. "They're looking at a camera that's very close to my face and I do not have a poker face. I'm like a cartoon character. You see every thought that happens."
During that hour, they may also readjust the scores. Jeopardy! viewers only see the final tally.
"I'll say, 'After review we're adding…'" Bialik said. "We just had the College Championship and that happened. It was literally mahogany, some tree. It can change the course of the game. I saw the movie Quiz Show. I know how intense. There's a lawyer on set all day, a lawyer from standards and practices. Imagine going to law school and you get placed sitting on Jeopardy! They just sit and make sure everything's kosher."
RELATED: 'Big Bang Theory': Mayim Bialik Thinks Melissa Rauch Represented 1 Important Quality of Female Scientists