Ken Jennings Can Add Another 'Jeopardy!' Milestone to His Name
Jeopardy! GOAT Ken Jennings has been serving as guest host of the iconic game show since January 2021. The first to appear at the trivia board following the death of legendary host Alex Trebek in November 2020, Jennings recently obtained another landmark Jeopardy! credit in addition to his unbroken record of 74 consecutive wins.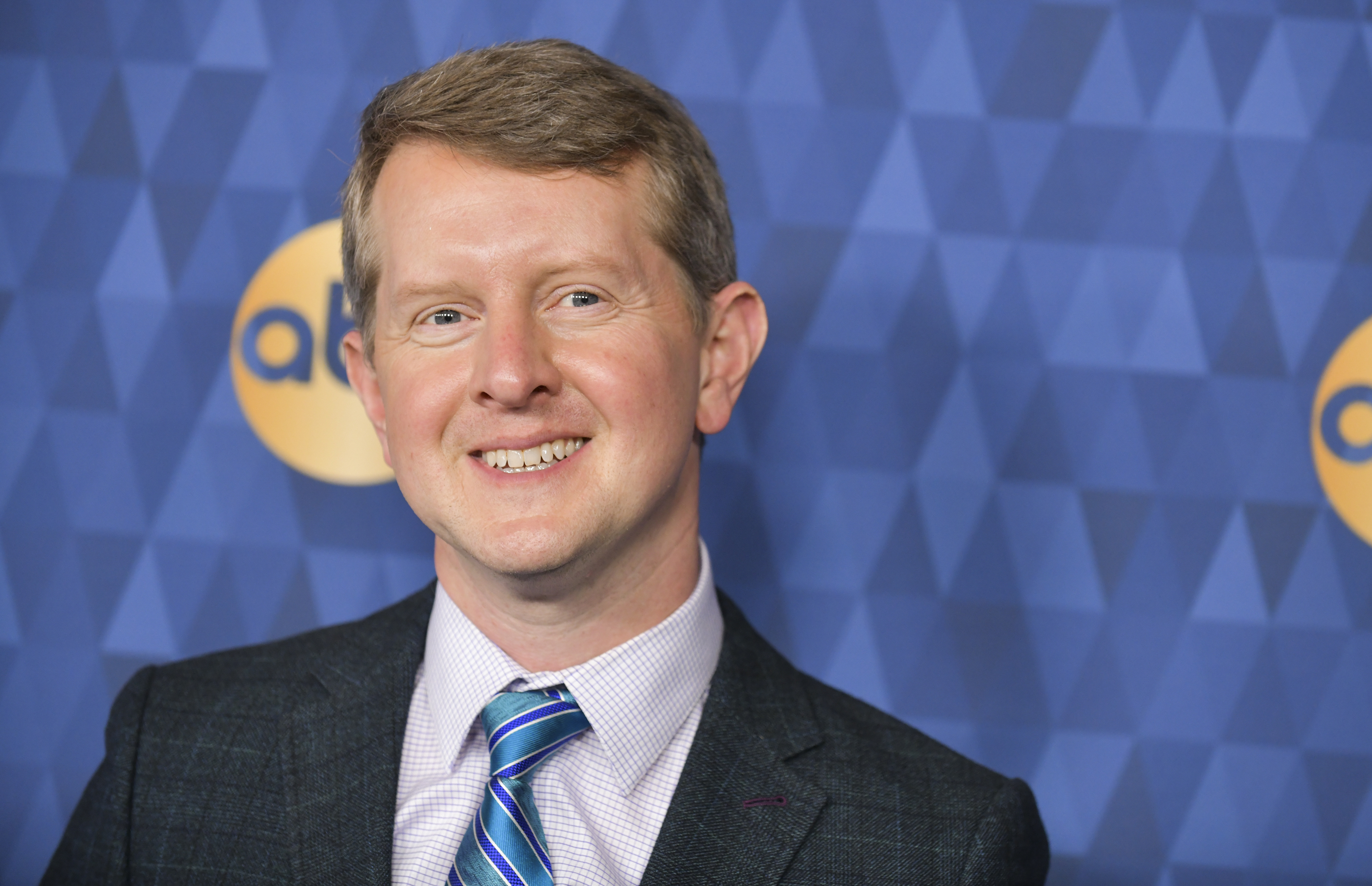 Ken Jennings rose to 'Jeopardy!' fame in 2004
Jennings became a household name in 2004 when he first appeared on Jeopardy! Racking up 74 consecutive wins and a jackpot of over $2.5 million, Jennings went on to earn the game show's Greatest of All Time title in 2020. He was brought on staff as a consulting producer and is currently tag-teaming guest hosting duties with The Big Bang Theory alum Mayim Bialik. Despite his long list of Jeopardy! credits, Jennings insists his original crack at the quiz board was the most challenging.
"It's crystal clear in my mind," he said of his first episode in 2004, according to Vulture. "Of all the years of amazing experiences I've had on Jeopardy! since then, nothing has come close to this one in intensity. Playing Jeopardy! for the first time just knocks your socks off. You're expecting it to be chill like it is at home, and it's so different on the other side of the screen."
Jennings recalled the impact of being on the same stage as the iconic Jeopardy! host.
"You can't believe the pace and the intensity and the number of things you're being asked to do at once, in addition to the surreality of having Alex there," he remarked. "It's a real experience."
RELATED: 'Jeopardy!' GOAT Ken Jennings 'Came to Regret' This Ritual During His 74-Game Winning Streak
'Jeopardy!' GOAT tweets latest benchmark
On March 11, Jennings took to Twitter to share a new addition to his roster of Jeopardy! achievements.
"Apparently tonight is my 100th time hosting Jeopardy!" he tweeted. "Which means (a) I have now hosted more games than I played, and (b) I'm just 9,950 hours away from achieving Malcolm Gladwell-style mastery."
Apparently, viewers want to keep the tally going and are lobbying for Jennings to be named as permanent host.
"They need to make Ken the permanent host. He's fantastic. A man with substance and without guile or pretense," one fan wrote on Instagram.
"Ken is awesome and needs to be the permanent host!" another posted.
"Ken is great…the same easygoing style similar to Alex!" a viewer commented.
"Ken Jennings is a phenomenal host!!! He's why we watch!!!" a follower remarked.
"Ken for forever host," one fan posted.
Ken Jennings had a simple goal when he first appeared on 'Jeopardy!'
Though Jennings has now acquired television fame, a behind-the-scenes gig, and remains in the Jeopardy! record books, he admitted he only had one objective in mind when he made his debut on the game show.
"In my head, I thought it would be great to win," he explained. "Just one game! You get to say you're a Jeopardy! champion, and not that you just appeared on the show. It's a big difference."
As a lifelong fan of the show, Jennings had his eye on the "Jeopardy! champion" moniker as his top priority and considered the following onslaught of success just icing on the cake.
"It was always my favorite show as a kid and I admired all of the really good players," the Jeopardy! GOAT said. "I knew them all by name. So, I really wanted to win that first game. That was my only goal. I was happy with one, and everything after that was gravy."
RELATED: 'Jeopardy!' Fans Remain Divided Between Ken Jennings and Mayim Bialik for the Permanent Hosting Gig