Kim Kardashian and Scott Disick's Friendship Outlasted All the Controversy and Drama
Scott Disick is basically a Kardashian at this point. He is the father of Kourtney Kardashian's three children, Mason, Penelope, and Reign.
Disick isn't married to Kourtney, and they're probably not even together right now. Still, he takes the role of uncle very seriously. Even though he's not biologically related to Kim Kardashian West's kids, he sees them frequently, and even helped take care of them when Kim and Kanye were having marital problems. 
Kim Kardashian and Scott Disick are besties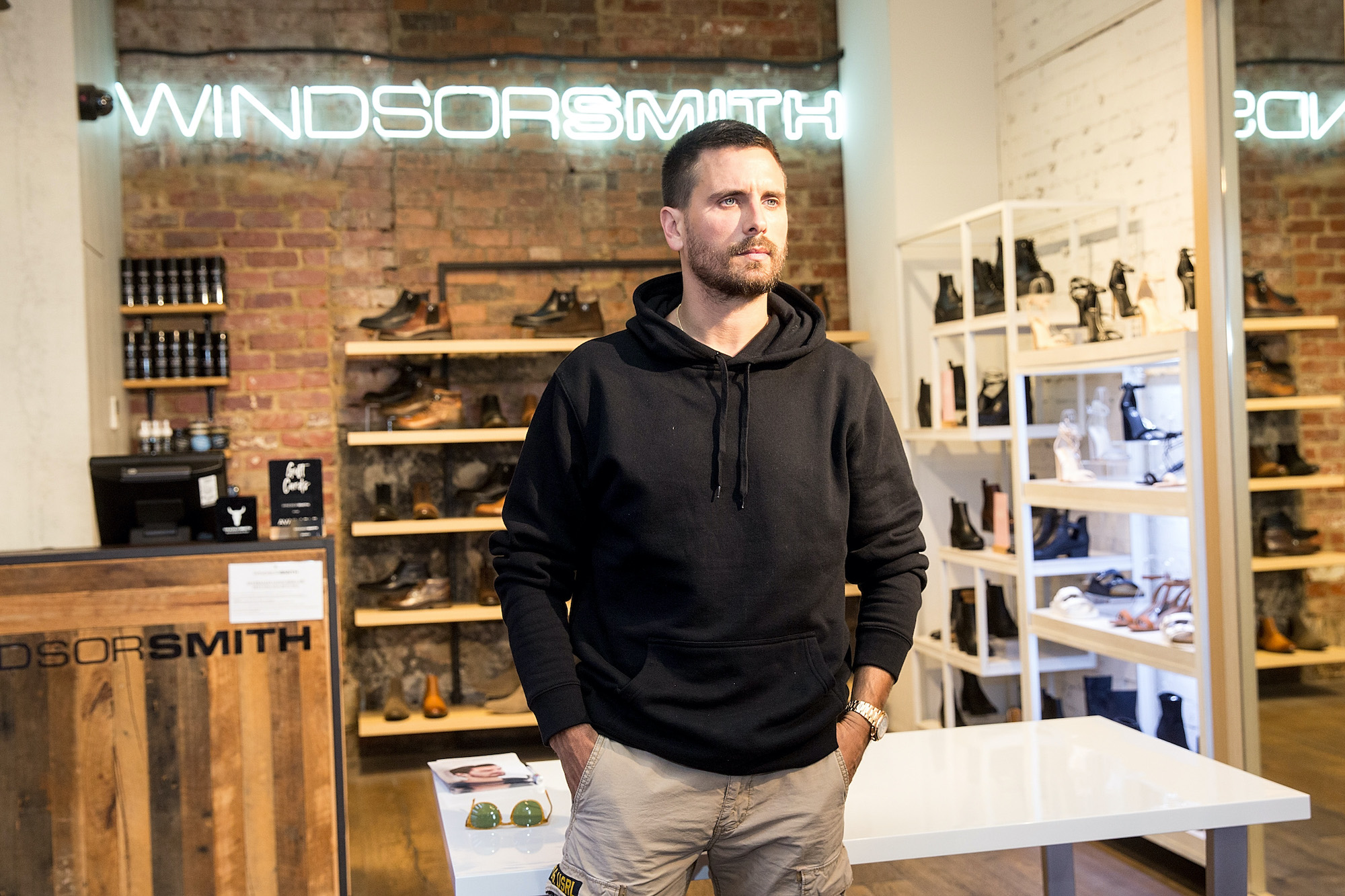 Despite the fact that Disick and Kourtney are not together, he is still close with the whole family. He and Kourtney often take trips together with their kids. They've been called out for posting flirty comments on each other's Instagram posts. But Disick makes frequent appearances on Khloe and Kim's Instagram pages as well.
It appears that he hangs out with the family quite often, and it's clear he's treated as part of the family. Disick lost his own parents close together, and the experience was quite traumatic for him. He has no siblings, so the KarJens are the only family he has left. 
And it seems like they've embraced Disick as a family member. A recent photo on Kim's Instagram shows her and Disick hanging out, with the caption "4 LIFE."
A fan on Reddit posted the pic, and a lot of fans were happy to see the two together. Some fans think that Kim and Disick have been close for a long time, even when the rest of the family was unhappy with Disick's volatile behavior.
The original poster wrote: "Kim & Scott's relationship over the years has been cute. Even when the whole family hated him, she was probably the only one that was cool with him."
Some fans think Kim Kardashian should have cut Scott Disick out of her life
RELATED: 'KUWTK': Scott Disick's Worst Moment Shows Just How Much He's Grown
Not all fans agreed that the relationship between Kim and Disick has been cute. Some thought that Kim should have cut Disick out of her life for the way he treated Kourtney.
After all, as the original post pointed out, at one point "the whole family hated him."
Disick was infamous for his substance abuse issues, which kept him from being a capable husband and father. Eventually he got sober, but it seems like it was too late for his relationship with Kourtney. Even though they were notorious for being on again, off again, they've been off for quite some time now. Kourtney insists they'll never be anything more than friends and co-parents. 
Fans think that Kim's decision to remain close to Disick when he was treating her sister poorly was an un-sisterly thing to do. As one fan wrote, "Yeah. If my sister's boyfriend kept on cheating on her and disrespecting her, he wouldn't even be allowed in my house. Imagine being cool with someone acting like that."
Scott Disick is grateful to Kim Kardashian for giving him his career
Fans may feel that Kim should have cut Disick out, but Kourtney doesn't seem to have any real problems with the friendship. And for fans who can ignore Disick's past, his friendship with Kim is very cute. They even went to classes together when Kim was pregnant, which fans adore.
One fan commented: "I have always enjoyed their friendship, particularly when she was pregnant with North and he was supporting her. I think he went to pediatric first aid classes with her and baby shopping as well." 
Kim is the reason the Kardashians got their show, Keeping Up with the Kardashians, which is what made Disick a household name in the first place. He knows Kim is the reason for everything he's become, and he's grateful.
Fans think Kim appreciates how appreciative Disick is for all her hard work. As one fan put it, "I love how he told her that she got him his career and that he thanks her every day. She looked hella proud."