Paul McCartney Admits He Underestimated George Harrison In The Beatles
Paul McCartney and John Lennon were more well known as the Beatles songwriters than George Harrison and Ringo Starr. All four of them wrote classic Beatles songs though. Starr often bore the brunt of being the least popular Beatle, but the worst Beatle is still pretty great (he's not bad, it's silly to play favorites). Harrison may have deserved more credit too.
McCartney called into The Howard Stern Show on April 14 while at home in England with his family. Stern got to fantasizing about continuing to record with Harrison and Starr after Lennon left the band. It led McCartney to realize he did underestimate Harrison.
Paul McCartney and George Harrison knew each other before The Beatles
McCartney and Harrison went back together further than The Beatles. They were friends as kids in Liverpool.
He was younger than me. We went to the same school. We used to get the same bus in the morning to school. Just the idea of knowing him before there was a Beatles and before he was in The Beatles. Then just the idea of him and me hitchhiking around the country and the friendship that gets is very deep. We had some great times together and then it goes on and it becomes The Beatles and all that crazy madness. It's beautiful.

Paul McCartney, The Howard Stern Show, 4/13/2020
George Harrison was a late bloomer musically
Harrison would eventually write songs like "While My Guitar Gently Weeps," "Taxman" and "Within You Without You." It took him a few albums to get there though.
"I think it was easy to underestimate George because me and John had always written most of the stuff and had had most of the singles," McCartney said. "George was a late bloomer as far as writing was concerned. He wasn't that interested in the beginning. But then he started to get interested and boy, did he bloom. He wrote some of the greatest songs ever."
George Harrison is responsible for some of The Beatles' big hits
McCartney gushed about Harrison's songs "Here Comes the Sun" and "Something." The former was a tough session as McCartney recalled.
When Goerge came in with that, the other thing is, we're working. We're not just looking at a story of ourselves. We've come into the studio to work and that song is quite complicated. There are some very complicated little changes in it, so I think we love the song but most of the time we're just trying to figure it out. Oh my God, it goes like that. So I remember it being a beautiful session but mainly me trying to figure out the base part. It is an incredible song. 'Something,' that's another incredible song.

Paul McCartney, The Howard Stern Show 4/13/2020
Paul McCartney never considered making The Beatles a trio
Stern wished McCartney continued The Beatles with just Harrison and Starr. McCartney shot that down though.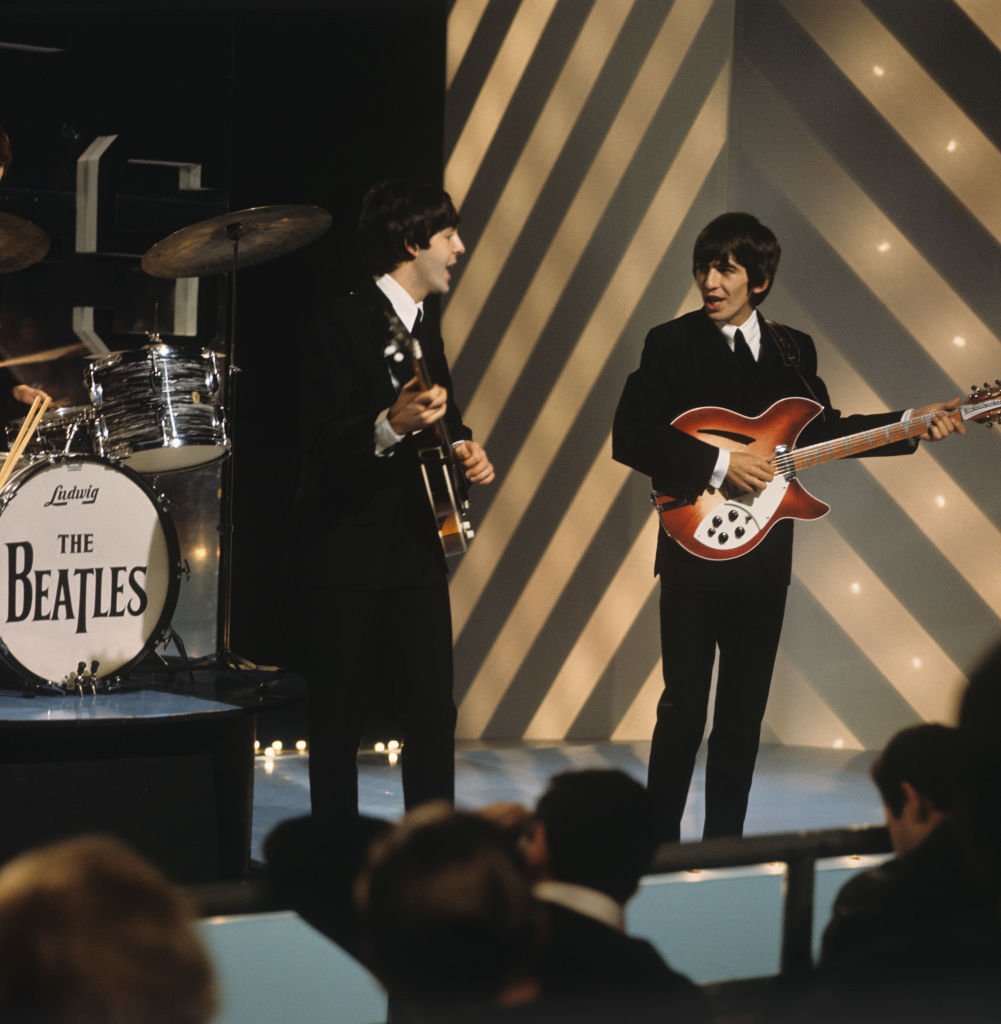 "That's like a family," McCartney said. "When families break up, it's to do with the emotion, the emotional pain. You can't just think of a smart idea like that at the time. You're hurting too much. So it wasn't going to happen. We'd been through too much and I think we were just fed up with the whole thing. I hear your point. You can say what if about so many things."