The Reason for All the Open Floor Plans on HGTV Isn't What You Think
Home trends come and go, but one that's stuck around for a while now is the massively popular open floor plan. This look, which involves blending living, kitchen, and dining areas into one massive open space, has plenty of fans and critics. Turn on the latest episode of House Hunters or Property Brothers and you'll inevitably hear homeowners requesting an "open concept main floor."
And pretty much every home renovation show on the network from Fixer Upper to Flip or Flop features show hosts knocking down walls whenever they're renovating older homes. Are they doing it because that's what everyone wants now, or is there some other reason?
One journalist got to the bottom of all those open floor plans and surprisingly, the reasoning isn't what anyone thought.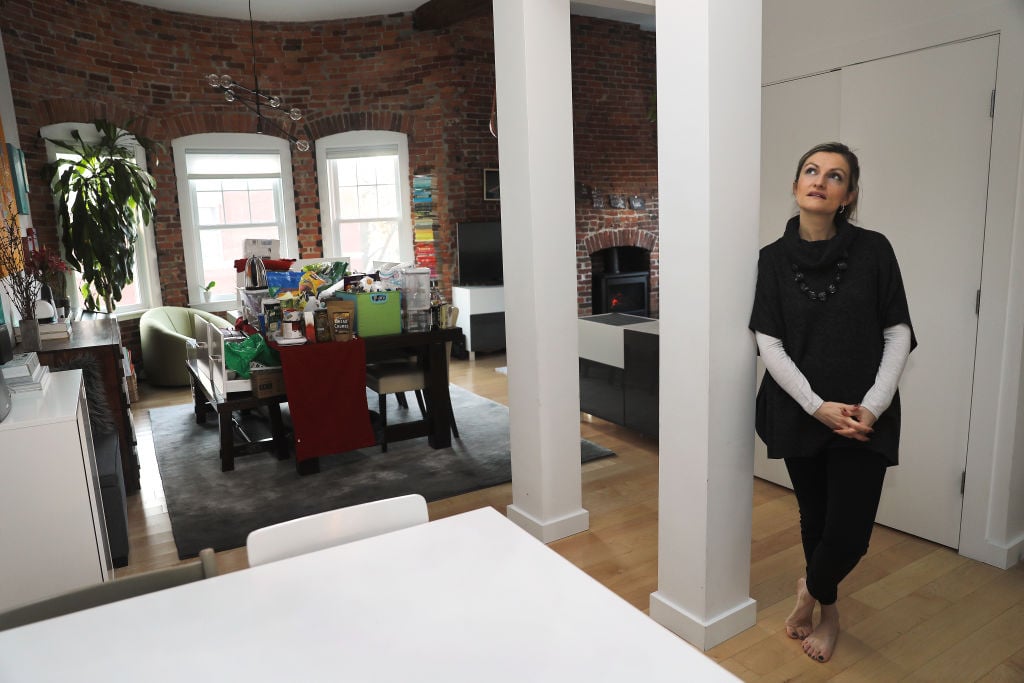 People are getting fed up with open concept houses
While open concept main floors might sound good in theory — especially for all those homeowners who insist they need "room to entertain" — there are a few downsides to the style.
First, it eliminates privacy in the main living space. That means if your teenagers are playing loud video games in the living room, everyone in the kitchen has to hear it. And that fish you're cooking? The smell will permeate the entire living area.
Plus, when one style becomes popular, it's bound to have backlash. Open concept is starting to fall out of favor as more people think new construction houses look too cookie-cutter similar.
HGTV knows their audience wants to see demolition
People watch HGTV for so many different reasons — for comfort, for entertainment, for inspiration. But one thing HGTV executives know is that if they want to capture one demographic, they need to show sledgehammers going through walls.
Country Living reported that Ronda Kaysen, a New York Times journalist, phrased it this way during an interview with NPR: "I spoke with HGTV executives," she said. "And the reason that they are so big on open concept is because it gets the male viewers. Like, guys like to watch sledgehammers and, like, taking out walls."
She continued, saying, "It's for TV. It's not for, like, what's the best interests of the house, necessarily."
They're trying to get more men to watch HGTV
It may sound sexist, but according to Kaysen, male viewers want to see old homes become open concept not because it's more functional, but because they want to see the walls come down.
"Dudes will only watch HGTV if there's sledgehammers," she told NPR. "This is how you get your boyfriend to sit with you on the couch and watch it if you get to watch Jonathan Scott, like, knock down a wall."
Is open concept really more practical?
Sledgehammer or not, the fact remains that open concept main floors are still extraordinarily popular with homebuyers. Even those who don't appear on television shows.
Some downsides of open concept homes include lack of coziness, more visual clutter, difficulty defining spaces, loudness, reduced storage space, and less wall space for displaying art and photos, to name a few. But people still love how the open concept design ensures that everyone feels like they're part of the action during parties and social gatherings. Tearing down walls is also a great way to make a small house appear larger.
They may be trendy, but there's a good chance open concept floor plans won't disappear anytime soon. Especially if HGTV has anything to do with it!