The Sexual Reference John Lennon and Paul McCartney Dropped Into 'Girl'
By the mid-'60s, The Beatles were experimenting with drugs and dropping sex references into songs. Paul and John had fun with this one on 'Rubber Soul.'
By the end of 1965, The Beatles seemed like a completely different band than the one that took America by storm singing "I Want to Hold Your Hand." Instead of hand-holding, John Lennon was writing songs like "Nowhere Man" and taking trips down memory lane with "In My Life."
Along with the new subject matter, the band took a wholly new approach to recording their albums. George Harrison had taken up the sitar and debuted it on John's classic "Norwegian Wood." Meanwhile, John had all sorts of tricks for "Girl," another brilliant tune from Rubber Soul.
On that track, John recorded heavy breathing with the assistance of a compressor in the studio. This being the first Beatles album with the band members as "fully fledged potheads," many take the inhaling sound as a drug reference.
But John and Paul McCartney had another treat for fans in the middle section. While recording the backing vocals, they decided to pull a fast one on the producer and drop in a sexual reference listeners might not catch.
John and Paul went all-in on female anatomy in the backing vocals.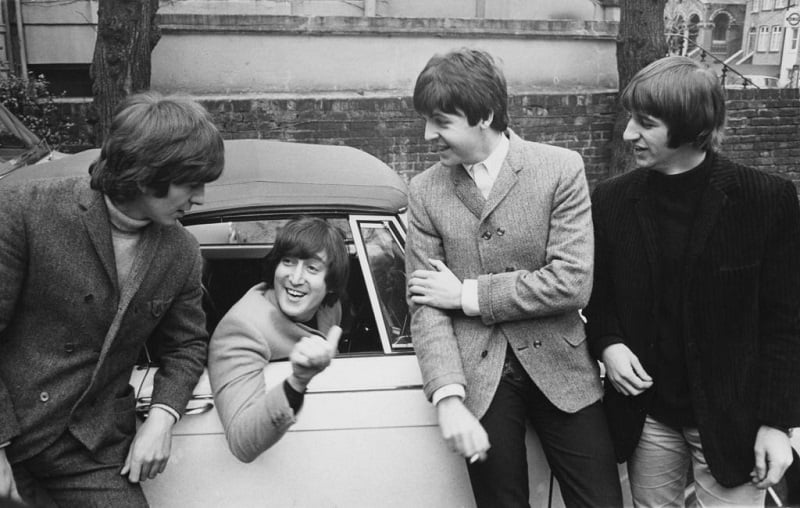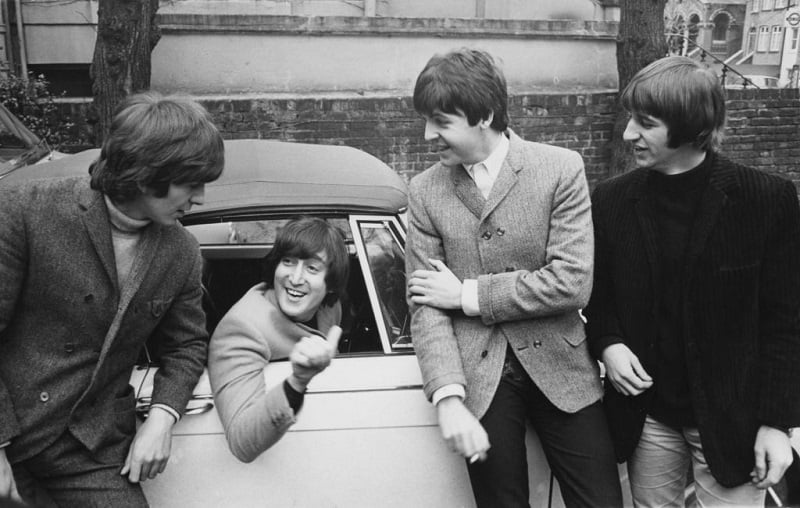 After the gorgeous opening verses of "Girl," the band tackles the middle section. "She's the kind of girl who puts you down when friends are there," John sings. "You feel the foo-ool." In the background, he and Paul sing vocals that sound like "dit dit dit dit."
Obviously, there was nothing out of the ordinary about that. You'd hear The Shirelles and other great vocal groups of the era backing the lead singer in this way. In his biography Many Years From Now, Paul said they wanted to try something like the Beach Boys had done on a recent album.
But instead of "la la la," they'd put a spin on it with "dit dit dit." Taking it a step further in what Paul called their "waggishness," they changed it to "tit tit tit tit." He remembered George Martin, the Beatles' buttoned-up producer, wondering what exactly they were saying in a moment like that.
"Martin might say, 'Was that "dit dit" or "tit tit" you were singing?'" Paul said. "'Oh, 'dit dit,' George, but it does sound a bit like that, doesn't it? Then we'd get in the car and break down laughing."
Paul followed it up with an even raunchier moment in 'Penny Lane.'
As The Beatles moved into thew Sgt. Pepper era and beyond, they got a little bolder with their lyrics. On "Penny Lane," Paul added a fairly vulgar reference to sexual fondling with the "finger pie" phrase.
While that bit went over the heads of many listeners (especially in America), Paul said he slipped it in there for the lads back home in Liverpool who liked a dose of "smut" now and then.
By 1969, the floodgates had opened. On John's great single "The Ballad of John and Yoko," he sang, "Christ, you know it ain't easy" in the chorus before adding "They're gonna crucify me." That earned the track a ban on several British and American radio stations.
Last but not least, John said "Shoot me," a heroin reference, over and over on one of his favorite songs from Abbey Road. The '60s were over, and the Beatles songwriters couldn't have come further from "Love Me Do."
Also see: Which Beatle Played the Wild Piano Solo on 'Lovely Rita'?