Tom Bergeron Claims 'Karma's a B****' After 'DWTS' Production Shakeup
Two years after Tom Bergeron was fired from ABC's DWTS, he's spoken up about a shakeup in the show's backend. This came on the heels of the abrupt departure of one of the series executive producers. Bergeron shared his opinion in a tweet after a fan tagged him a post that mentioned Dancing with the Stars Executive Producer Andrew Llinares had departed the reality dance competition series.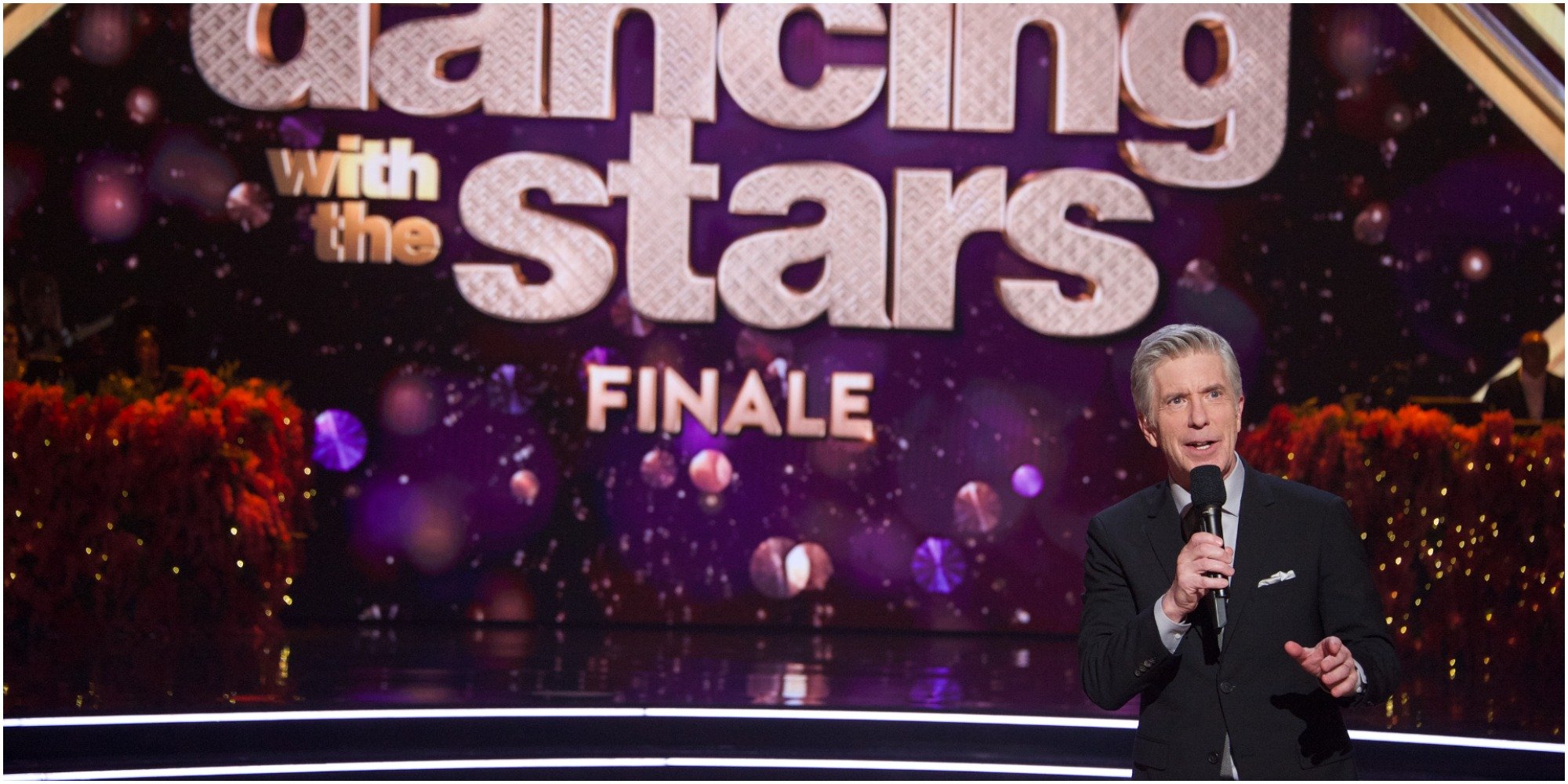 Tom and 'DWTS' parted ways in 2020
On a 2021 episode of Bob Saget's Here for You podcast, Bergeron spoke candidly about the circumstances surrounding his surprising exit.
Bergeron believes the path to his firing began in the summer of 2019 when he said behind-the-scenes personnel changes altered the scope of the series.
"Those people and I did not see eye-to-eye about how best to present the show, mainly when casting political personalities," Bergeron said of season 28 when the show cast former White House Press Secretary Sean Spicer as a competitor.
Bergeron told Saget the series should not have a political slant and should be "an oasis, for two hours every week, from all of the nonsense and the divisiveness going on right now. Let's not put political people in there."
By the time season 28 ended Bergeron noted, "the show that I left was not the show that I loved. It was obvious that we were butting heads."
The long-running host subsequently saw the writing on the wall when it came to his future with DWTS.
Bergeron and the show parted ways in July 2020. He and co-host Erin Andrews were replaced by Tyra Banks. However, the announcement of Banks' hiring came less than a week later.
Tom Bergeron tweeted his feelings about Andrew Llinares departure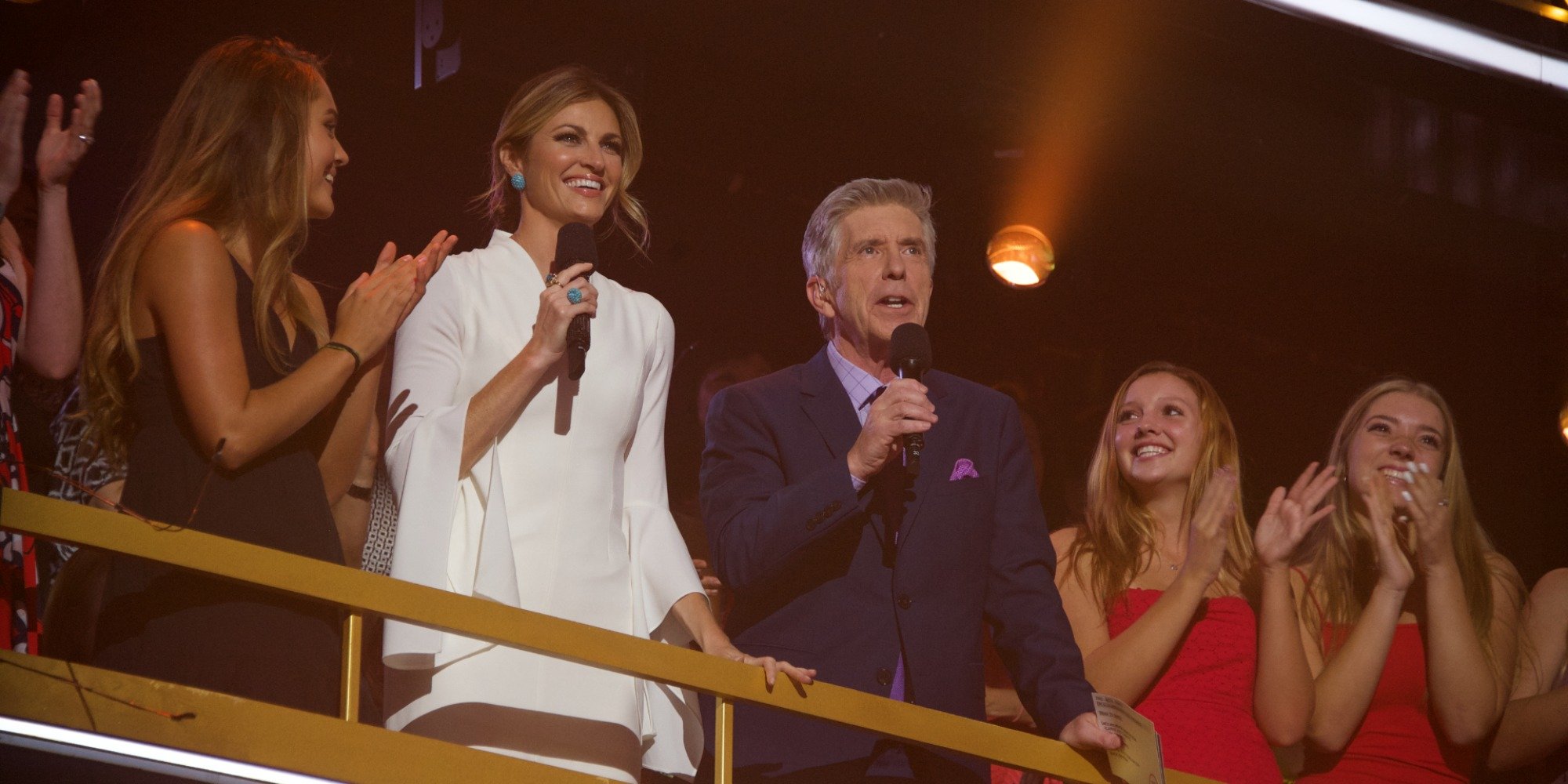 In a tweet dated March 17, a fan asked Bergeron for his thoughts on Llinares' departure from his role as an executive producer on Dancing with the Stars.
The initial tweet came from reporter Kristyn Burtt who shared the news of the EP parting ways with DWTS.
A fan retweeted this message and subsequently asked Bergeron for his thoughts on the matter.
Bergeron's message read, "Karma's a b****."
Fans reacted to Bergeron's message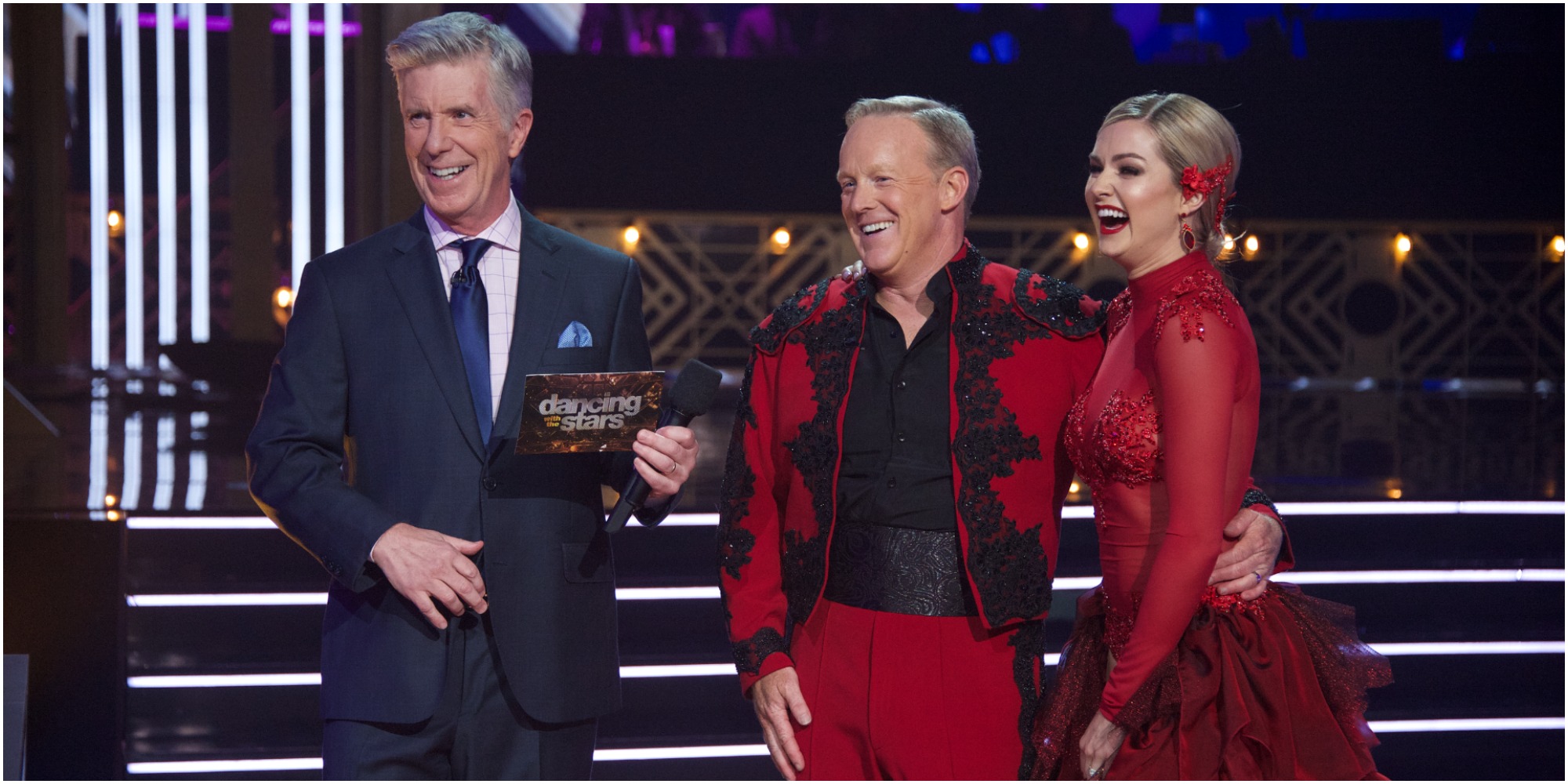 Fans reacted to Bergeron's tweet with their own messages of support.
"I stopped watching when they had Sean Spicer as a competitor. Losing Tom only solidified my reason not ever to watch again. I never used to miss a show," penned one follower.
"I don't know who that person is, but if he's responsible for the changes of the last two years, I won't miss him. There is no reason for DWTS to be a copy of all the schlock which TV has become. It was more civilized, so we watched until Tom was forced out," wrote a second viewer.
"The show was vibrant with you and Erin as hosts. Yes, Karma responds equally, so what goes around comes around indeed," claimed a third Twitter user.
After Bergeron's unceremonious firing, Llinares had this to say about the show shakeup.
"Any show like this that has been on for many seasons needs to continue to evolve," Llinares said during ABC's fall press day in September 2020, reported Entertainment Tonight. "So I think changing that host is all about evolution."
"It was all about making the show feel fresh, making it feel new and reach out to a new audience — as well as the audience that's been there for years," he concluded.
Dancing with the Stars is currently on hiatus.
RELATED: Derek Hough Channels John Travolta, Patrick Swayze in 'Step Into the Movies'