Our Favorite Disney Channel Halloween Episodes, From 'The Ghost in Suite 613' to 'The Tale of the Haunted Firehouse'
Disney Channel has a number of beloved Halloween movies, (Halloweentown, Twitches, and Hocus Pocus just to name a few.) However, Disney and its television network created a number of holiday episodes over the years perfect for spooky season. 
From The Suite Life of Zack and Cody to Jonas, here are a few of our favorite Disney Channel episodes perfect for watching this October.
'The Tale of the Haunted Firehouse' from the Jonas Brothers' show, 'Jonas
Kevin Jonas is pretty into haunted things, but Nick is understably skeptical. When there may or may not be a volunteer firefighter ghost haunting the firehouse, these rockers take matters into their own hands.
Making fun of shows like Ghost Hunters, this episode has Kevin narrate this spooky night for the audience. After Nick goes missing, it's up to Joe, Kevin, and Stella to bring him back before the ghost takes Nick's body to once again voluntarily fight fires. There's chili, there's socks, there's chilly socks, "The Tale of the Haunted Firehouse" is definitely a classic.
'The Suite Life of Zack and Cody' episode, 'The Ghost in Suite 613'
Cody Martin is super scared of everything and his twin brother, Zack, is a huge prankster to all of the hotel employees. It's time for some payback.
With the help of Maddy, London, Arwin, and Esteban, Cody decides to make a bet with Zack that he wouldn't be scared to stay in a haunted room at the hotel.
The room isn't actually haunted of course, but Arwin hooks up some special effects and Esteban even voices the spirit of the woman who used to stay there.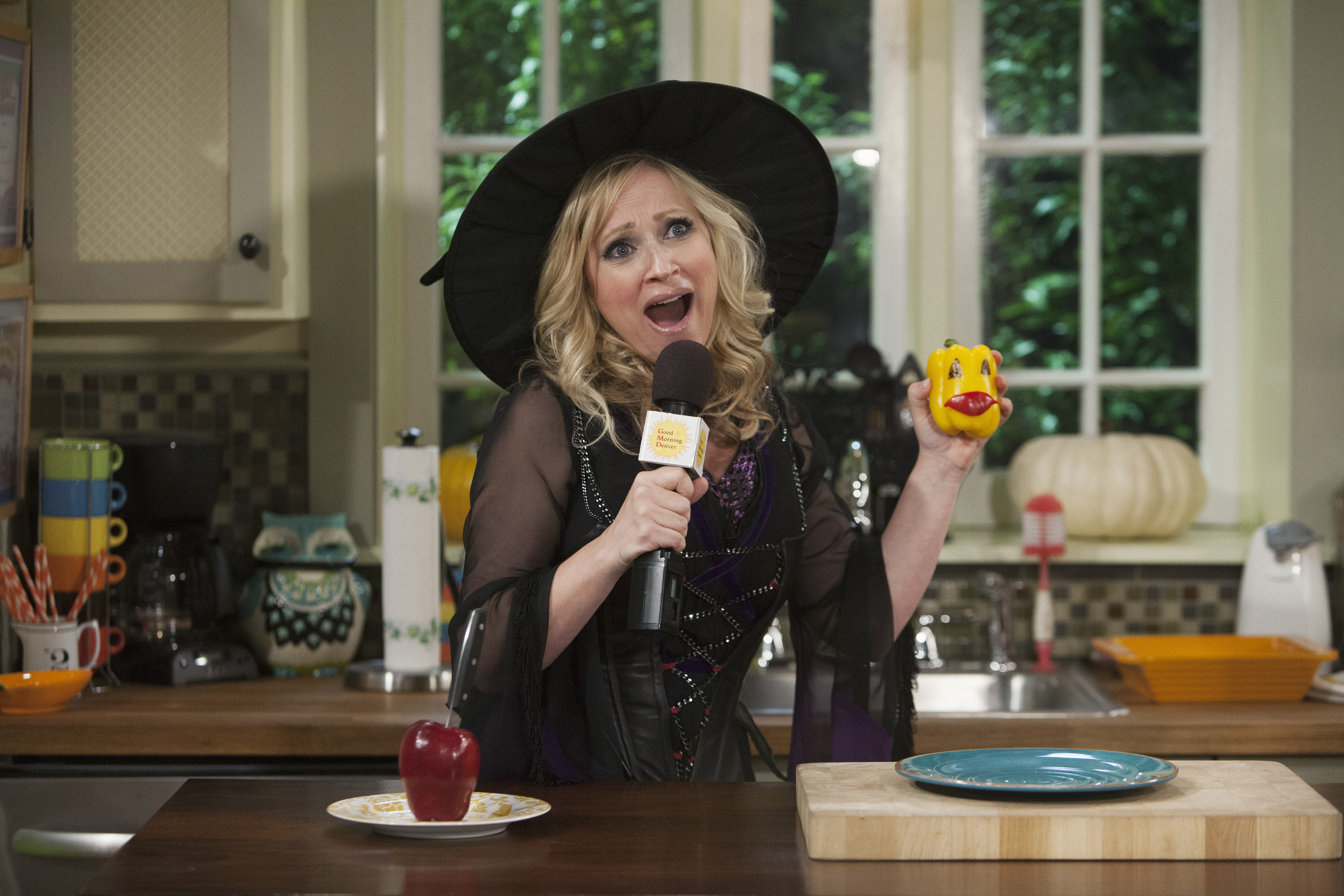 The 'Fright Knight' episode of 'Good Luck Charlie'
Teddy Duncan and her friends have a pretty big problem one fall. They need to raise money for the drama club but they can't come up with any ideas.
Then, Teddy has the idea to go "Halloween Caroling" around the neighborhood. Isn't that confusing, Bonnie says? (Turns out, it is very confusing.)
What's really frightening, though, is that Amy has to think of something really exciting to cover on her local news broadcast. All she's got so far is creative Halloween vegetables, including the Jack-O-Pepper — that is, until she finds out that Teddy's friend fell down a hole.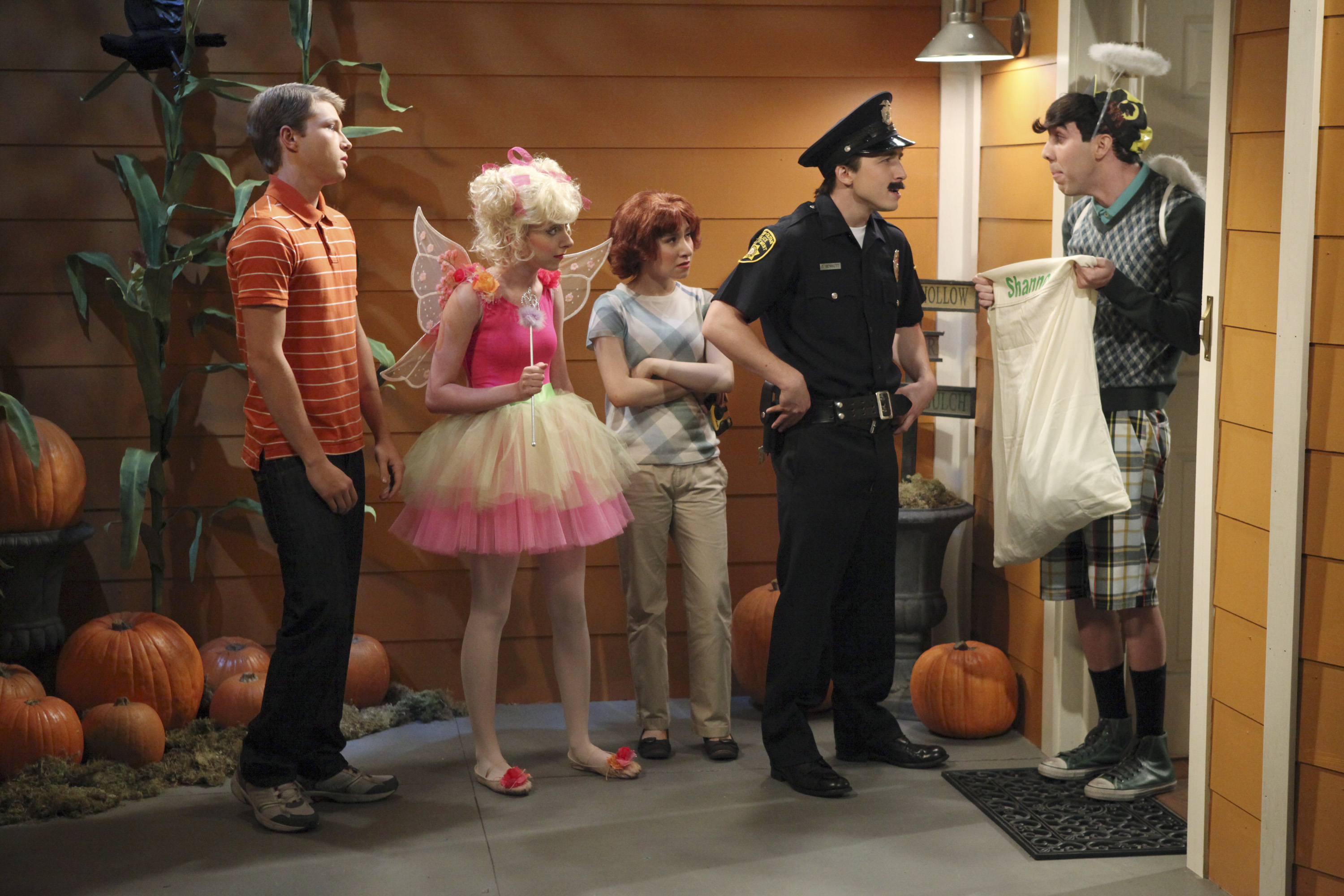 'So Random Halloween'
It's always a party when Shaquille O'Neal joins the So Random cast! In this Sonny With a Chance Halloween special, the legendary basketball player appears in a number of sketches with the characters, even though he's nervous at first. Allstar Weekend even performs one of their songs. 
These episodes and more Disney Channel originals, including series' like That's So Raven, Hannah Montana, and Wizards of Waverly Place, are available on Disney's streaming platform. To learn more about Disney+ and to subscribe, visit their website.