'Outlander' Star Caitriona Balfe Is Looking Forward to This 'Lovely Part of the Story' In Season 6
Outlander fans waited very patiently for season 5 during their droughtlander. Now there's going to be another droughtlander before season 6, thanks to production delays caused by the coronavirus (COVID-19) pandemic. Starz and stars Caitriona Balfe and Sam Heughan gave Outlander fans a little relief with their summer series.
[Spoiller alert: This article contains spoilers for the first five seasons of Outlander.]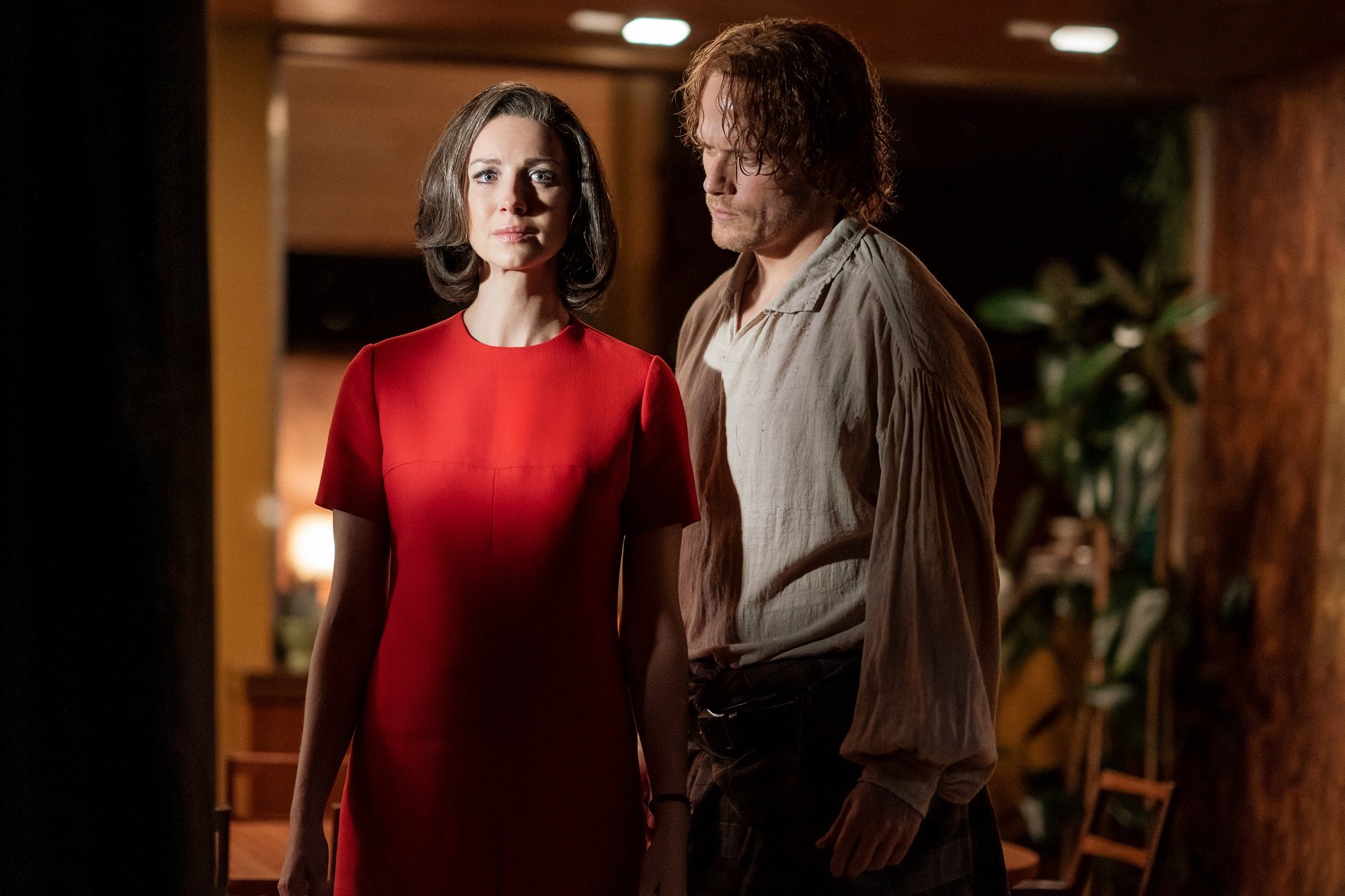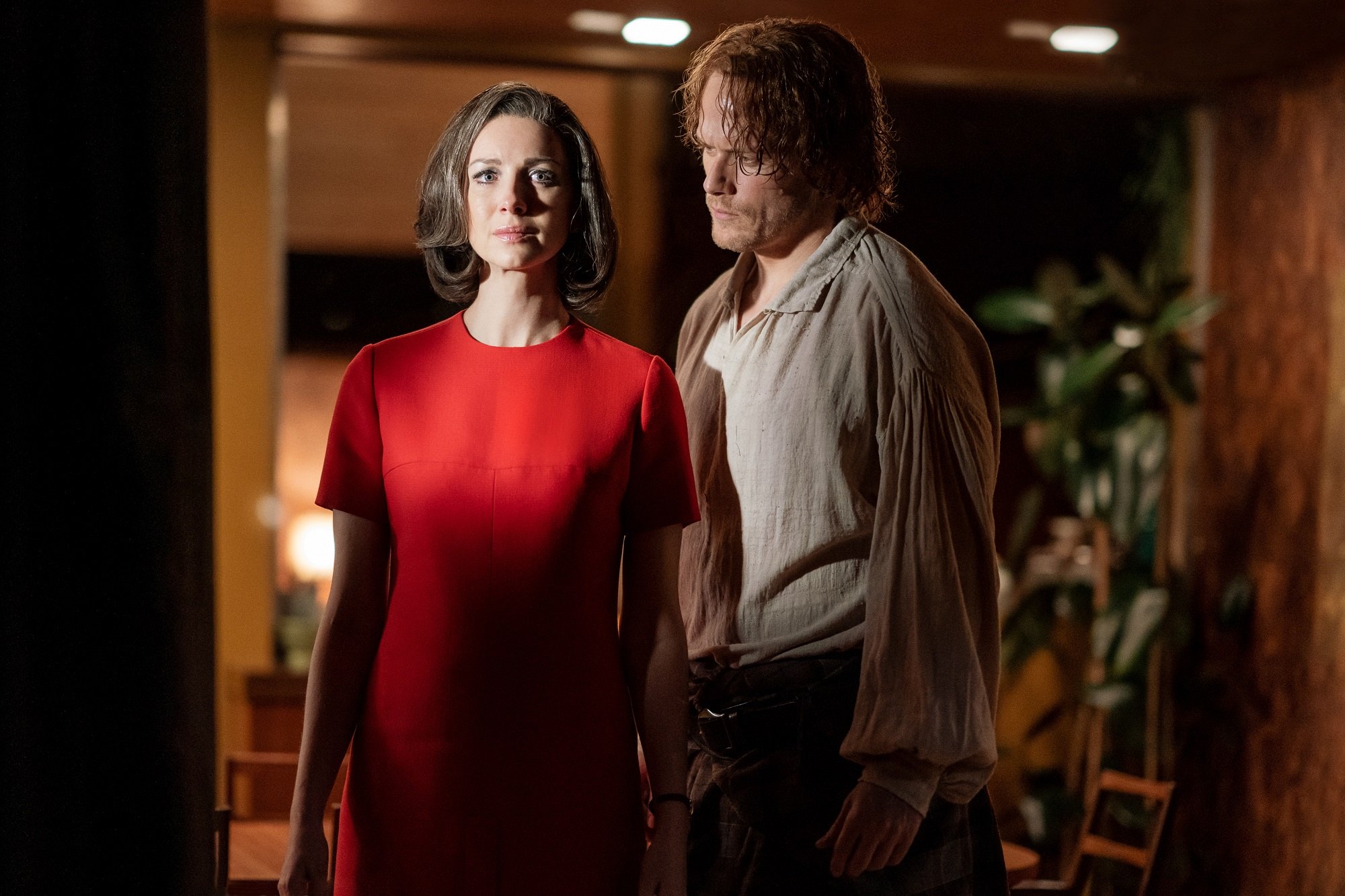 Starz's Outlander End of Summer series concluded on Sept. 13 with a Zoom chat between Heughan and Balfe. The video raised money for Doctors Without Borders. Balfe and Heughan answered some fan questions, and looked ahead to what's in store for Jamie and Claire in season 6.
Caitriona Balfew felt 'Outlander' Season 5 got back to basics
One thing Balfe appreciated about the latest season was how much variety it had. She likened it to the episodes she got to do in the first seasons of Outlander.
"One thing we all loved about this season was that we got back to those kind of standalone episodic almost feeling episodes," Balfe said. "So we got to do a lot of things that had a very different tone to it."
Some of those episodes still contained classic Outlander tragedy though. 
"It was very painful but Ep 7 was just so sad but so wonderful," Balfe said. "You were amazing and Duncan [Lacroix] was so amazing. It was such an emotional episode for all of us because not only were we all losing this character that we've all come to love so much, but we were saying goodbye to Duncan which we were all very sad about."
Sam Heughan has started the sixth 'Outlander' book
Each season of Starz's Outlander is based on a book by Diana Gabaldon. Some seasons jump around between books. The sixth book in Gabaldon's series is A Breath of Snow and Ashes, so Heughan is getting a head start on his homework.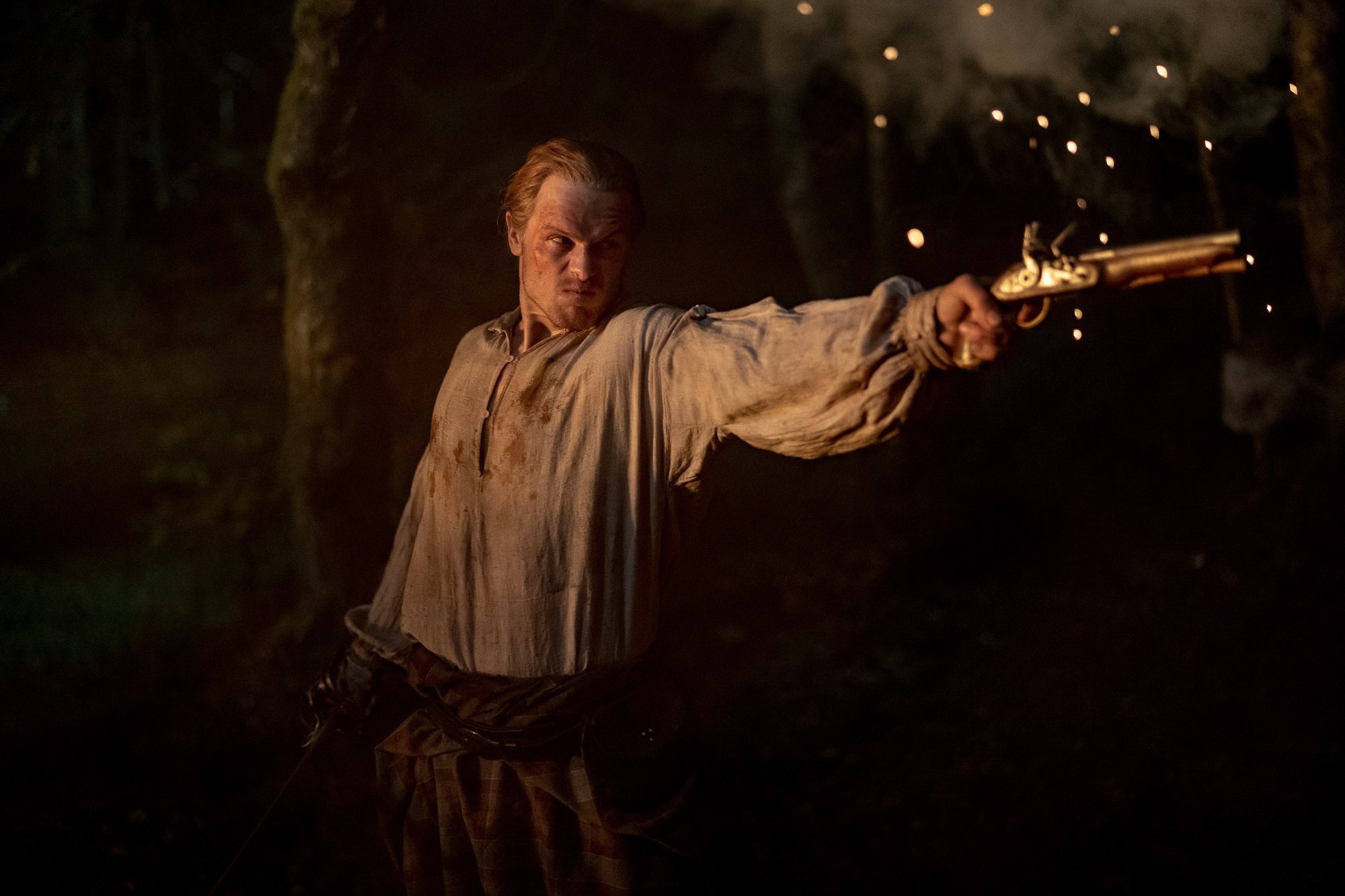 "I started book six, I really have," Heughan said. "I'm about halfway through but haven't gotten to the end yet. It's so interesting to see what the writers have done and where we're going. I don't know where we end up."
'Outlander' took Jamie and Claire from Scotland to the American frontier
Outlander began when WWII nurse Claire (Balfe) traveled back in time to Scotland. She returned to her own time, but love drew her back to Jamie Fraser (Heughan). Seasons 4 and 5 saw the Frasers travel to the American colonies on the eve of the American Revolution. Historical events have taken their toll.
"Where we leave season 5 obviously, the whole family is fractured," Heughan said. "They are together but they're fractured. I think Claire has still some healing to do as well, right?"
It's not all hardship for Caitriona Balfe
By the end of season 5, Claire has survived a brutal assault. Outlander is frank and honest about the brutality of historical eras. Jamie has suffered too at the hands of Black Jack Randall (Tobias Menzies). Balfe sees potential for healing in season 6.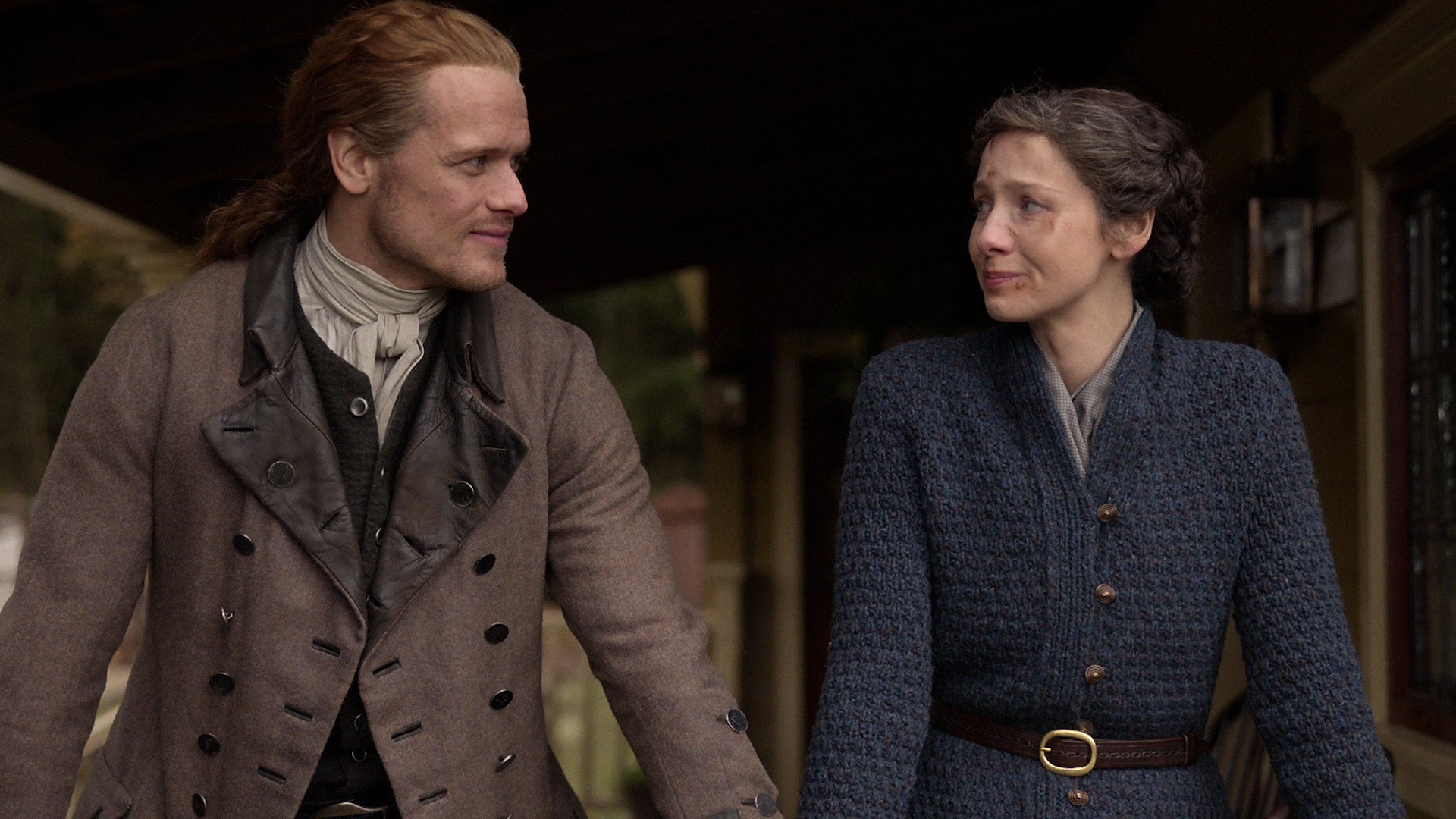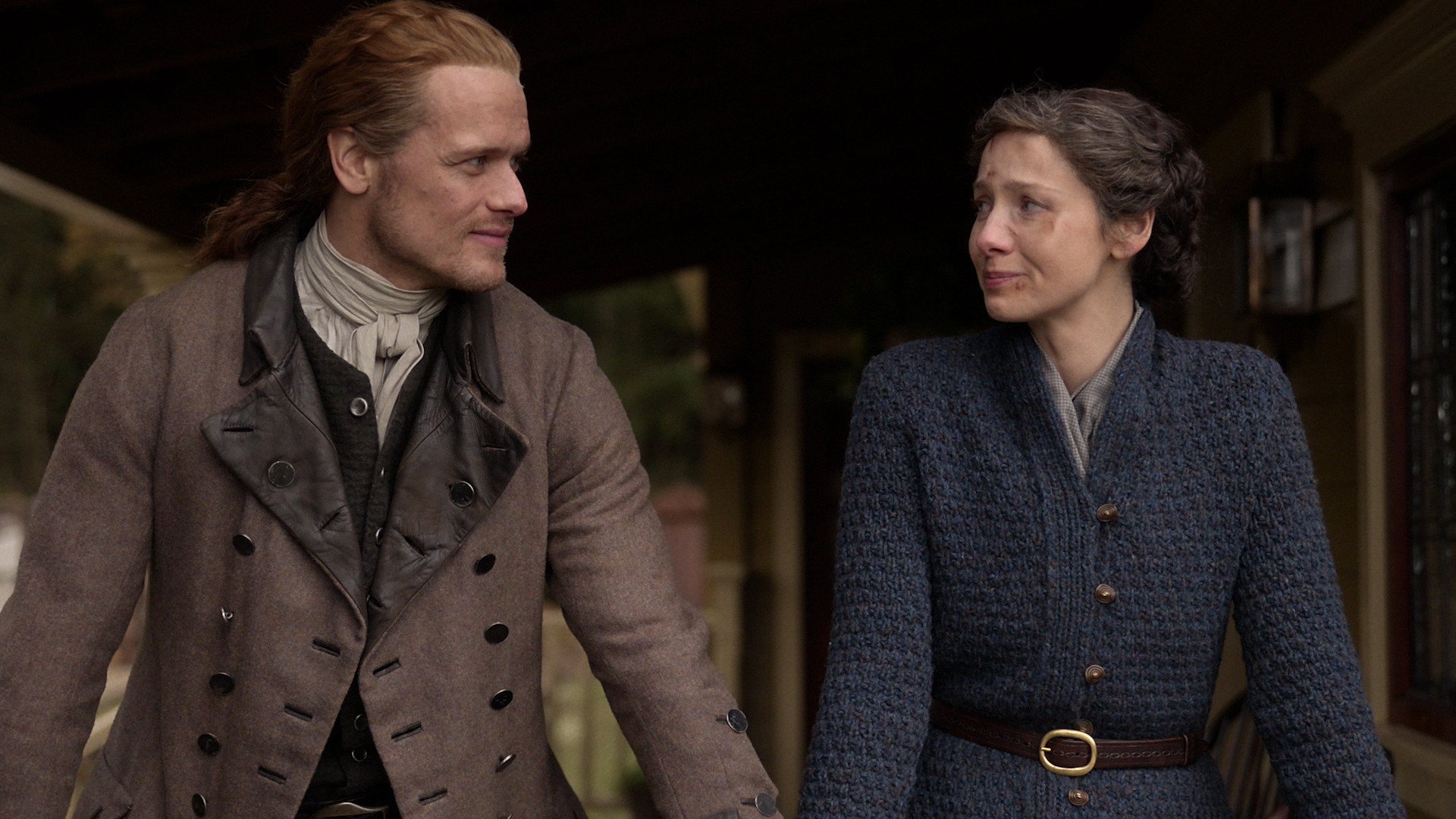 "It's one of the things I'm looking forward to is seeing how she copes with all of that, and the repercussions of it but how the family as a whole unit heal together or help her to heal," Balfe said. "I think that's going to be part of a really lovely part of the story."