'The Ultimatum' Spoilers: Do Madlyn and Colby Get Engaged or Break Up?
The Ultimatum showed a few women on the receiving end of an ultimatum. One of them was  Madlyn Riley Ballatori, who dated Colby Kiss. At the end of the season, she had to answer his proposal, and this is what she had to say.
[Spoiler alert: This article contains spoilers from The Ultimatum episode "Ultimatum Day" and "The Reunion."]
Madlyn Riley Ballatori and Colby Kiss on 'The Ultimatum'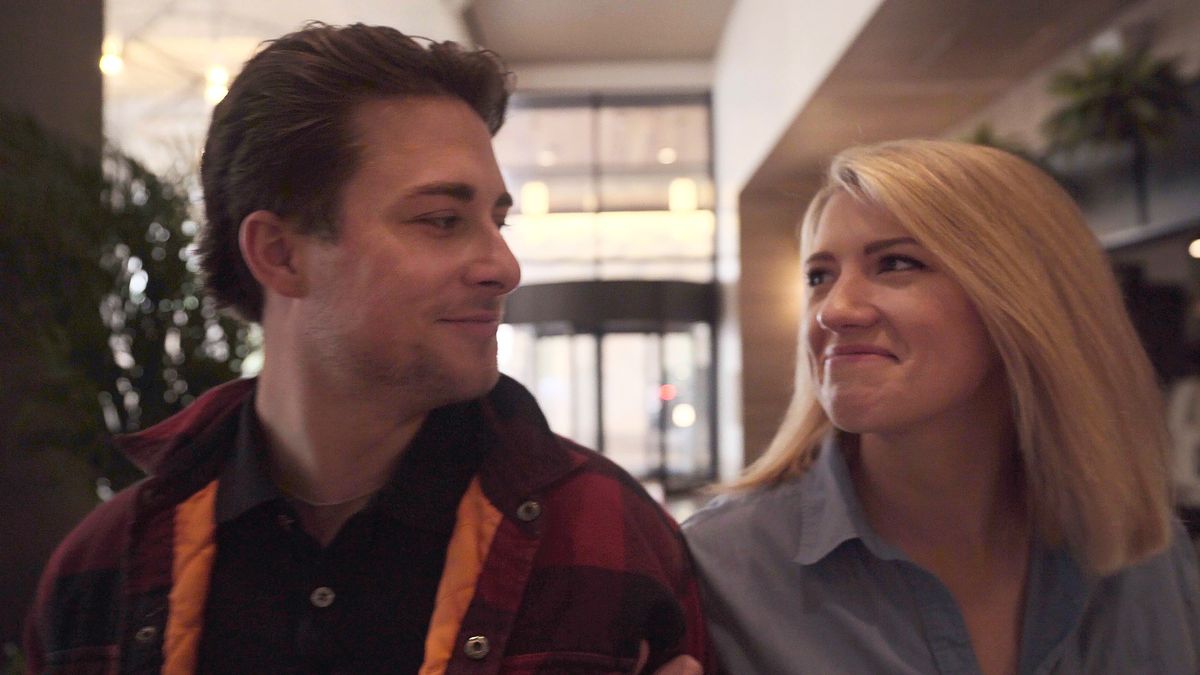 The couple has dated since college. Colby was very confident in their relationship and gave her an ultimatum to get engaged or break up.
Madlyn couldn't picture her life without Colby, but she also was scared to get married to him. She eventually opened up about how her parents' divorce was one reason why she was so hesitant.
Madlyn had Randall Griffin as her trial husband. She was open about being attracted to him. Colby chose April Mae as his trial wife. Their relationship seemed more like a friendship. 
Do Madlyn and Colby get engaged or break up?
"Ultimatum Day" showed Madlyn having to make her final decision. Colby promised to love her and got down on one knee. She kissed him and said yes.
"I walked in here thinking that I had nothing to learn," Madlyn said. "And I couldn't have been more wrong. I don't need somebody who isn't gonna make mistakes, but someone who can own up to them and be willing to improve. This is definitely the best choice I could've made."
Colby then asked if she wanted to get married right then and there. She said, "Yeah." Someone came and helped them exchange vows.
He said his dream had come true afterward. "I wanted to marry Colby coming in here, just not now," she explained. "I needed time. I needed–I needed the trials. And be careful what you ask for because we got them." Madlyn said they hit rock bottom, but fighting for each other got them through this.
Did Madlyn and Colby stay married after 'The Ultimatum'?
"The Reunion" starts with Colby and Madlyn making a grand entrance. That's because she's seven months pregnant. She expecting a baby girl, and Vanessa and Nick Lachey gave them a present, a silver goblet sippy cup.
Colby said he was ready to have a baby immediately after getting married while she was OK with moving on a slower timeline. Madlyn claimed after the show, they had to commit to each other completely, and they no longer fight. In the end, Madlyn called the ultimatum a gift. They said their family and friends have been supportive of their marriage and having a kid. The rest of the cast seemed to be happy for them, and the hosts cheered that it's the first Ultimatum baby.