Who Is 'Cobra Kai' Star Tanner Buchanan Dating?
Tanner Buchanan has appeared in a handful of successful TV shows, including Designated Survivor and The Fosters. But recently, the young actor has gained significant attention for his leading role as Robby Keene in The Karate Kid follow-up series, Cobra Kai. So it makes sense that fans have questions about his personal life, including who is Tanner Buchanan dating? 
Is Tanner Buchanan dating his 'Cobra Kai' co-star?
Cobra Kai takes place decades after the infamous showdown between martial arts students Danny LaRusso and Johnny Lawrence. Like the 1984 movie, the Netflix show pits teens — caught up in love triangles, gossip, and frenemy dynamics — against one another. But this time around, LaRusso and Lawrence are the senseis.
Tanner Buchanan portrays Johnny Lawrence's troubled son, Robby Keene. Though Buchanan's character had an intimate relationship with Danny's daughter, Samantha LaRusso (Mary Mouser), in Season 2, the two actors have denied they've dated in real life (to many fans' dismay). Likewise, he isn't dating the actor who plays his character's Season 4 love interest, Tori Nichols (Peyton List).
In addition, fans have wondered whether Buchanan was in a celebrity relationship with his He's All That co-star Addison Rae. Rumors began swirling after the two shared an onstage smooch at the 2021 MTV Movie & TV Awards. 
However, it appears Tanner Buchanan's girlfriend is none of the above. That's because the 23-year-old is in a serious relationship with Lizze Broadway. 
'Cobra Kai' star Tanner Buchanan and Lizze Broadway have been dating since they were teenagers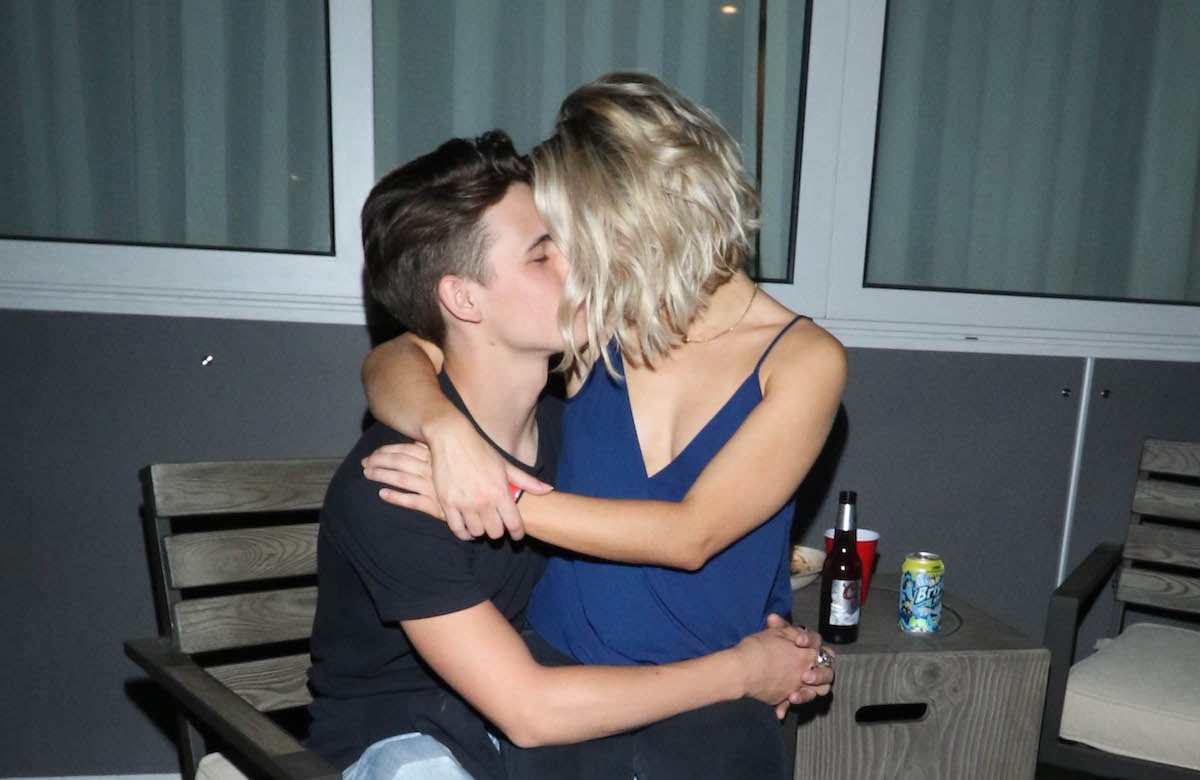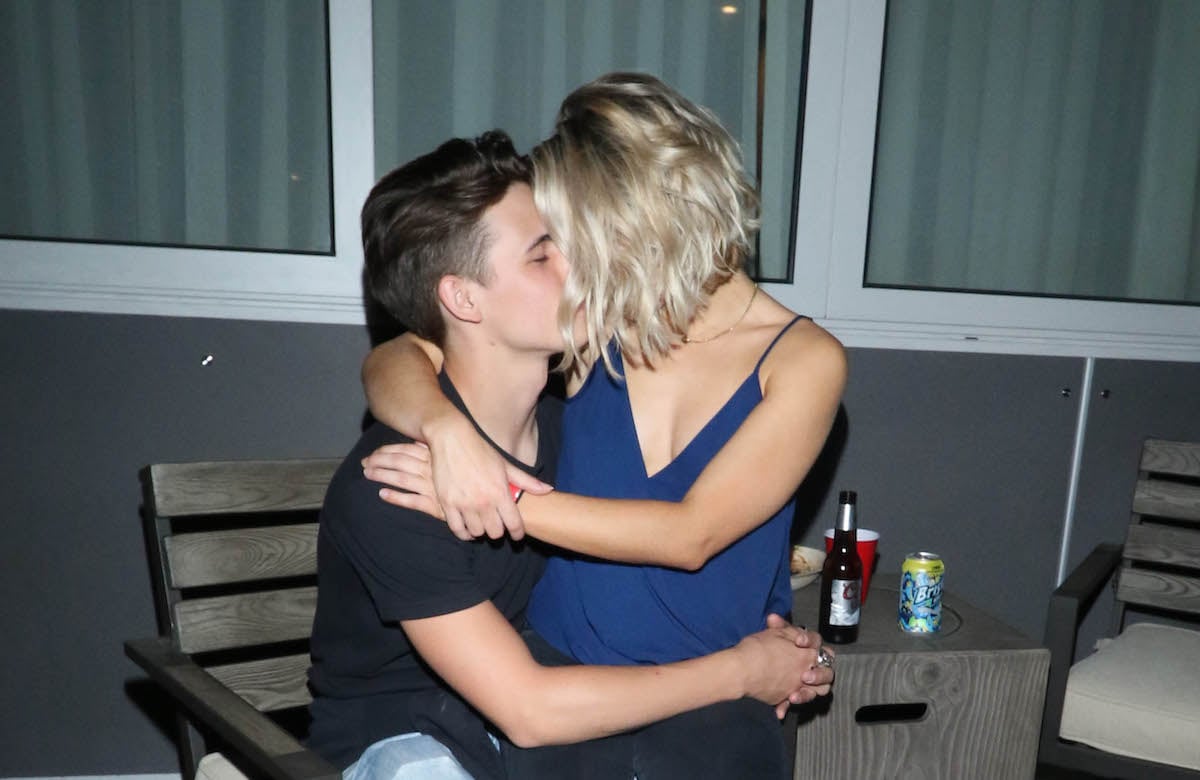 Lizze Broadway and Tanner Buchanan share a YouTube channel with only one video uploaded, and it's from 2019. The footage on Lizze & Tanner is a behind-the-scenes account of the 2019 Comic-Con, and the couple can be seen cozying up and kissing at the beginning of the video.
Buchanan and Broadway also held hands and greeted fans outside the Hard Rock Hotel after the event. The Paparazzi Gamer uploaded a video of the pair signing autographs and smiling while taking pictures with fans. 
In August 2021, Buchanan appeared on Anna Faris' podcast, Unqualified, where he discussed his romance with Broadway, including the time she broke his heart when they temporarily split. She even jumped on the podcast to discuss their six-year relationship and revealed the two have been living together during the pandemic. 
Broadway also recounted the time they first met at a beach when they were only 9 and later reconnected as 17-year-olds, when they began dating. 
Though any 2022 news regarding their relationship has yet to surface, break-up reports also remain nonexistent. So, as far as evidence indicates, the two lovebirds are still together. 
So, who is Tanner Buchanan's girlfriend, Lizze Broadway? 
About actor Lizze Broadway  
Like Tanner Buchanan, Lizze Broadway is an actor. She launched her career after success in the International Modeling & Talent competition. Her acting credits include voiceover roles, commercials, and TV shows. 
Though she isn't as famous as Buchanan, Broadway has acted in several well-known shows. She has appeared in Bones, Here & Now, Slay, and Splitting up Together, IMDb reports. 
In addition, she starred in the 2018 movie Instakiller, about a woman whose teenage daughter (portrayed by Broadway) becomes internet-famous. All the mother's concerns turn out to be true when she realizes her daughter has a stalker. Broadway also appeared in the 2020 TV movie The Lost Boys and American Pie Presents: Girls' Rule. 
Plus, Broadway has worked with Hollywood stars such as Betty White, Jerry Seinfeld, and Meg Ryan. 
The 24-year-old has remained busy, appearing in the upcoming film The Inhabitant and a spinoff series of the TV show The Boys. 
As their numerous acting credits indicate, Lizze Broadway and Tanner Buchanan are climbing the ladder to A-list status.