Ryan Reynolds Brought Rick Moranis Back From Hiatus Proving 2020 Isn't All Bad
As if playing Deadpool isn't enough, Ryan Reynolds continues surprising fans with his various business ventures and celebrity call-outs. The actor launched a new campaign that features Ghostbusters star, Rick Moranis making 2020 a little less disappointing.
'Deadpool' star Ryan Reynolds is the king of trolling, fandom, and surprises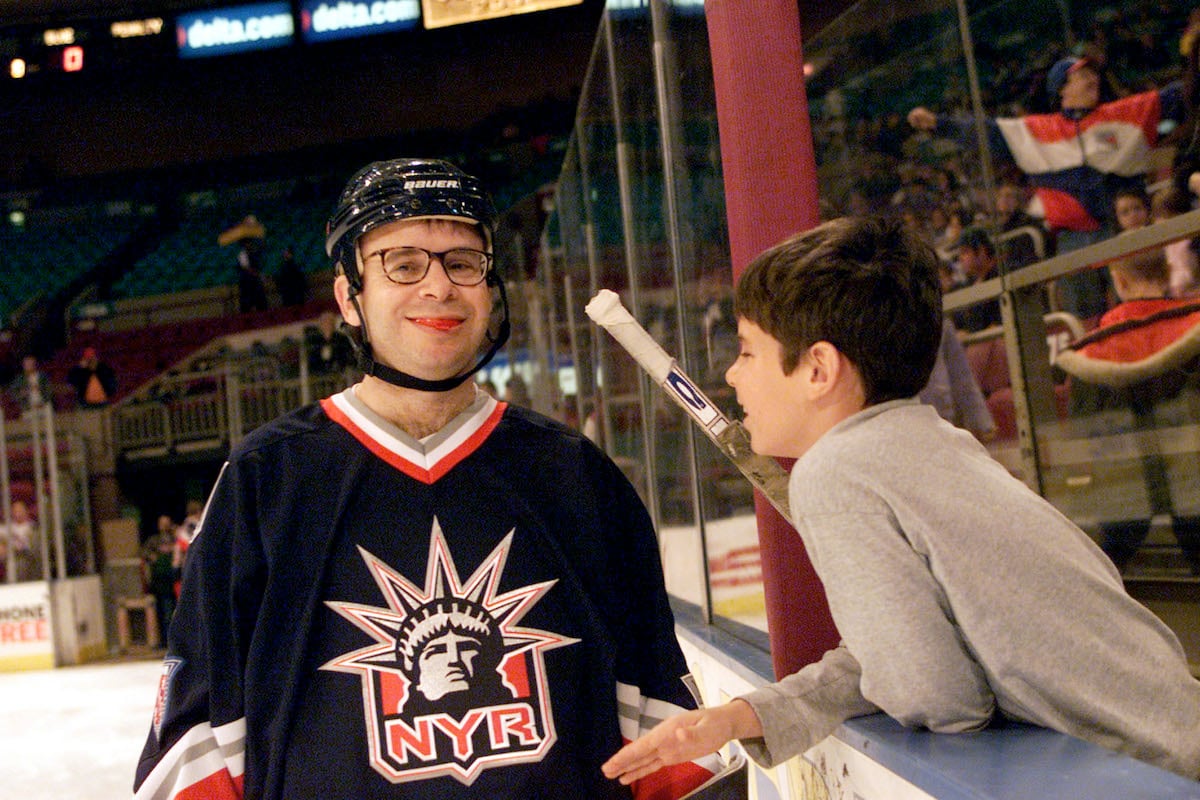 Reynolds might be a busy actor, husband, and father, but he always makes time to give the fans what they want. Whether it's posting terrible photos of his wife Blake Lively, or trolling X-Men star Hugh Jackman, Reynolds is nothing if not entertaining.
In March, the actor surprised Toronto's Hospital for Sick Children (SickKids) with a virtual Q&A where he revealed his favorite food (thin-crust pizza), movie (Detective Pikachu), and more, brightening the day of many.
As the only star who managed a spinoff of the "Peloton wife" through his previous venture with Aviation Gin, Reynolds keeps fans thirsty for more surprises — and he never ceases to amaze.
Rick Moranis chooses to be 'picky' about parts following loss of wife
Moranis hasn't appeared in a feature-length film for many years. The actor took a break from Hollywood following the cancer death of his wife, Ann Belsky.
Moranis stepped away to care for the couple's two children. In 2005, Moranis told USA Today about his sudden departure from entertainment.
"I'm a single parent and I just found that it was too difficult to manage to raise my kids and to do the traveling involved in making movies," he said. "So I took a little bit of a break. And the little bit of a break turned into a longer break, and then I found that I really didn't miss it."
Despite his dedication to personal time, he's still approached about other projects such as the 2015 all-female version of Ghostbusters.
"It didn't appeal to me," he told The Hollywood Reporter at the time. "I still get the occasional query about a film or television role, and as soon as one comes along that piques my interest, I'll probably do it."
The star said some of his reasons for turning down projects comes down to priorities.
"I went from that to being at home with a couple of little kids, which is a very different lifestyle. But it was important to me. I have absolutely no regrets whatsoever. My life is wonderful," he said, later adding, "I'll continue to be picky. Picky has worked for me."
Moranis is slated to reprise the role of Honey I Shrunk the Kids patriarch, Wayne Szalinski which will star Josh Gad.
Why Reynolds brought Moranis back
In a new ad for Mint Mobile — owned by Reynolds — the actor released three promotional spots to mark the occasion. Teacher of the Year Rodney Robinson, Captain and fishing guide Avery Revere, and fellow Moranis.
"Like many, I've missed seeing Rick in movies for the past decade, so I pretty much begged him to reemerge for Mint," Reynolds said via Tech Crunch. "There's really no good reason for it expect this year has been weird and I thought we could all use more Rick Moranis."
Moranis appears in the ad for about 30 seconds with Reynolds telling the Ghostbusters star what a fan he is. Reynolds posted the video to Twitter with the caption, in part, "Suck it, 2020."
If anyone can make 2020 a little less bleak, it's this Reynolds and Mornais matchup. We can't wait to see what happens next.