'The Young and the Restless Alum' Daniel Goddard Misses Major Milestone Due to COVID-19
Daniel Goddard may not appear on the set of The Young and the Restless anymore, but the longtime daytime actor thinks back on his time fondly. While leaving the show caused enough personal frustrations, Goddard can thank the coronavirus (COVID-19) pandemic for another.
Daniel Goddard is from 'the land down under'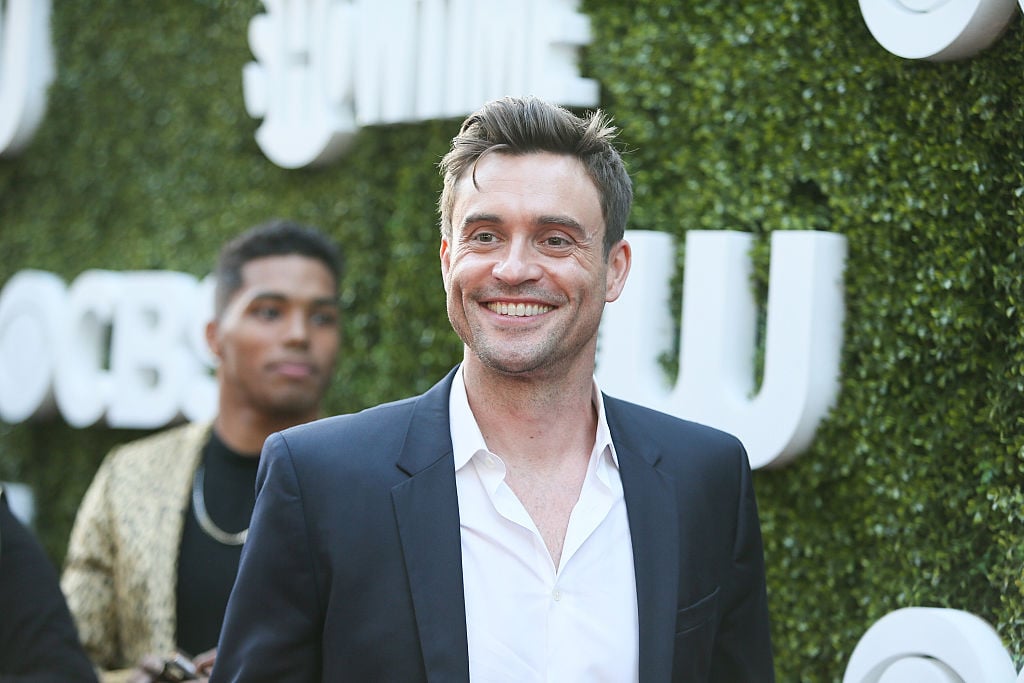 You don't have to be a die-hard Y&R fan to know Daniel Goddard isn't native to the United States. The actor who portrayed Cane Ashby from 2007-2019 was born and raised in Sydney, Australia.
The married father of two currently lives in Los Angeles. His wife, Rachael Marcus, previously worked as an Entertainment Publicist and Event Planner for 10 years, according to IMDb. She now owns a design company called Paint/Design/Decor, Inc.
The actor fell into acting just shy of finishing his degree in finance. He began in theater before landing his first role as Eric Phillips in Home and Away (1995). The Y&S star then transitioned into modeling before moving back to Australia to film the series, BeastMaster.
Goddard landed a few other roles before he became Cane Ashby on Y&R, which he's most known for.
Here's how COVID-19 is affecting Goddard (and others)
While most of the country endures strict stay-at-home orders, or are in self-quarantine, Goddard took to social media on March 19 to express his gratitude. That was the day he'd have officially become an American citizen.
"Today would have been the day I finally became an American Citizen, but the swearing-in ceremony was canceled due to #COVID19…I will now patiently and respectfully wait for this great day to come! #GodBlessAmerica," he wrote on Instagram.
The day before, Goddard posted a photo of himself holding his study materials.
"I believe in America! I love this country so very much. Just like a love Australia. I will always be Australian…it's who I am at my core. It governs the way I see things. It colors my sense of humor, and it shapes the way I feel about so many different aspects of my life… but here I now am now living in America… in this beautiful majestic country that has given me so very much," he said.
"From my family to an opportunity to fulfill my dreams… to you. It and you have made me feel so welcome, and very loved! And I love you so very much for that. I hope u know how much u mean to me? So… I just wanted to share that, last Thursday, after years of waiting I was finally given the opportunity and blessing to go and sit my US Citizenship test! And… I passed!"
He continued: "As an immigrant, who came to this magnificent in search of his dreams I am so proud to become a citizen of this great land."
What's up next for 'The Young and the Restless' star?
In October 2019, Goddard alerted fans that he was leaving The Young and the Restless.
"I am as shocked and gutted as you are…I almost didn't post but I felt that the most loyal & loving fans an actor could wish for deserved to know and watch the last story arc knowing the rich meaning behind it," he wrote on Instagram.
"I am forever grateful for the 13 years I have been a part of the Y&R family…but sadly it seems that without Neil and Lily there just is no Cane."
Goddard's character divorced his wife, Lily, and lost his father. Cane's story became somewhat separate from other storylines. However, Cane has been killed off Y&R before when Goddard was fired in 2011. The network rehired him after fans revolted on his behalf. He returned as Cane's twin brother.
That said, there's always a chance Goddard returns to the Y&R set once again, no matter how many different ways they've killed Cane off. As for now, there are no other projects slated for the actor.
The Young and the Restless airs weekdays on CBS.