Fans Want the Kardashians to Apologize to Jordyn Woods After False Khloé Kardashian Pregnancy Rumors Spread
On May 13, rumors broke out that Khloé Kardashian was pregnant again with Tristan Thompson's baby, prompting fans to call for Kardashian to publicly apologize to Jordyn Woods. Kardashian has come forward to say the pregnancy rumors are false, but that hasn't stopped fans from asking her to apologize to Woods.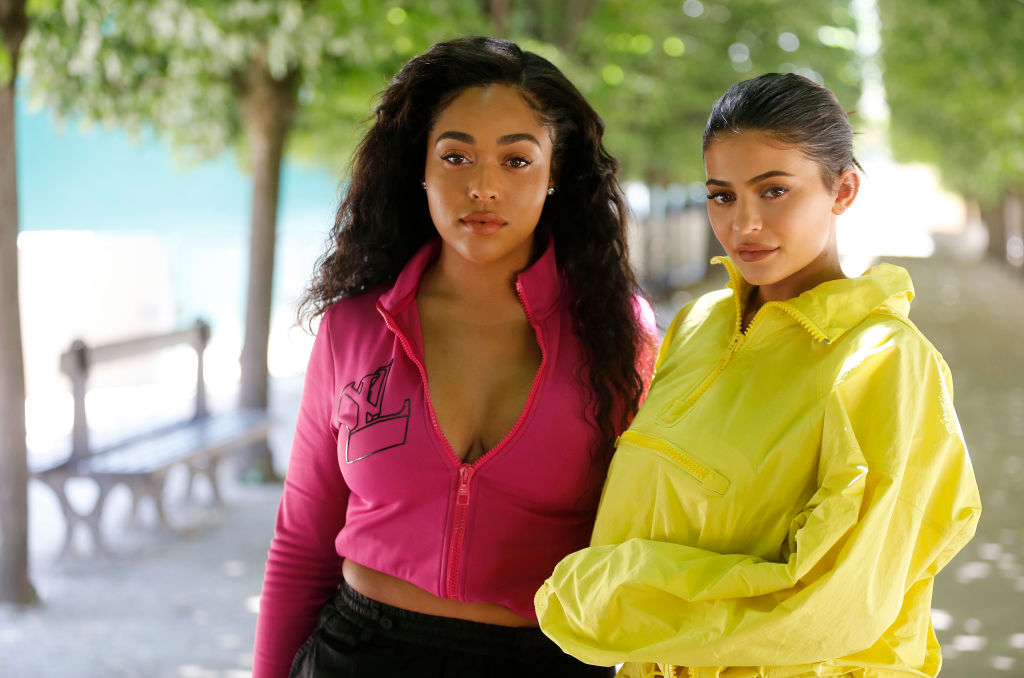 What happened between Jordyn Woods and Khloe Kardashian
In 2019, rumors spread that Thompson, Kardashian's ex and father of their daughter, True, cheated on Kardashian with Woods. This led to a falling out between Woods and the Kardashian family, most notably with her former best friend, Kylie Jenner.
Woods moved out of Jenner's home, and later appeared on Red Table Talk to share her side of the story. According to Woods, she attended a house party at Thompson's house and he kissed her, but nothing more happened.
"I was drunk. I was not tipsy, I was drunk. But I was not beyond the point of recollection. I know where I was," Woods said. "But, on the way out [of Tristan's house] he did kiss me. No passion, no nothing. On the way out he just kissed me. It was a kiss on the lips. No tongue kiss, no making out. Nothing. I don't think he's wrong either, because I allowed myself to be in this position."
Fans wanted Khloe Kardashian to apologize to Jordyn Woods
As with any celebrity feud, fans took sides on social media when all of this happened back in 2019. On May 13, rumors that Kardashian was pregnant with a second child and that Thompson was the father spread online. This prompted fans to call for Kardashian to apologize to Woods. In fans' minds, Kardashian should have placed more blame on Thompson than Woods for the cheating scandal.
One Twitter user wrote, "So, Khloe Kardashian publicly shamed Jordyn Woods about Tristian Thompson kissing her.. just for Khloe to turn around and get pregnant by Tristan a second time? The whole entire family owes Jordyn Woods a public apology!"
"Khloe Kardashian really tried to ruin Jordyn Woods life because Tristan kissed her to then go running back to him to have another child with him?? Make it make sense, I hate it here," tweeted a fan.
However, some fans in support of Woods felt that it would be better for Woods to keep moving on with her life instead of becoming involved with the Kardashian family again.
"I dont know if the Khloe Kardashian pregnancy rumours are true but if it is I hope this isn't used as a way for Kylie to bring Jordyn back into the fold because she is doing soooooo much better without that family," a fan tweeted.
Khloe Kardashian said the pregnancy rumors aren't true
As the pregnancy rumors spread, Kardashian took to Twitter to set the record straight.
"I don't go on social platforms much these days AND this is one of the main reasons as to why I stay away. The sick and hurtful things people say. I am disgusted by so many things I am seeing. SMH people swear they know everything about me. Including my uterus. Sick," she tweeted.
In another tweet, Kardashian wrote, "The nasty things you're saying about me over A RUMOR! I have seen so many hurtful/despicable stories and tweets about me over a false story. And if it were true…. it's MY LIFE, NOT YOURS."