'Magnolia Table' with Joanna Gaines Cooking Show Renewed for 2 More Seasons Despite Mixed Reviews
It sounds like Joanna Gaines is cooking up another hit.
The Waco-based TV star captured the hearts and attention of a national audience on her hit HGTV show, Fixer Upper. Gaines translated that success into multiple product partnerships, books, magazines, social media, and even her own television network. Now she's showing off yet another facet of her talents with the instructional cooking series Magnolia Table with Joanna Gaines.
Not all of Gaines' fans adore Magnolia Table like they did Fixer Upper. But despite those mixed reviews, it's just been confirmed that the new series will go on for at least two more seasons.
Joanna Gaines shows pesonality on 'Fixer Upper' and 'Magnolia Table'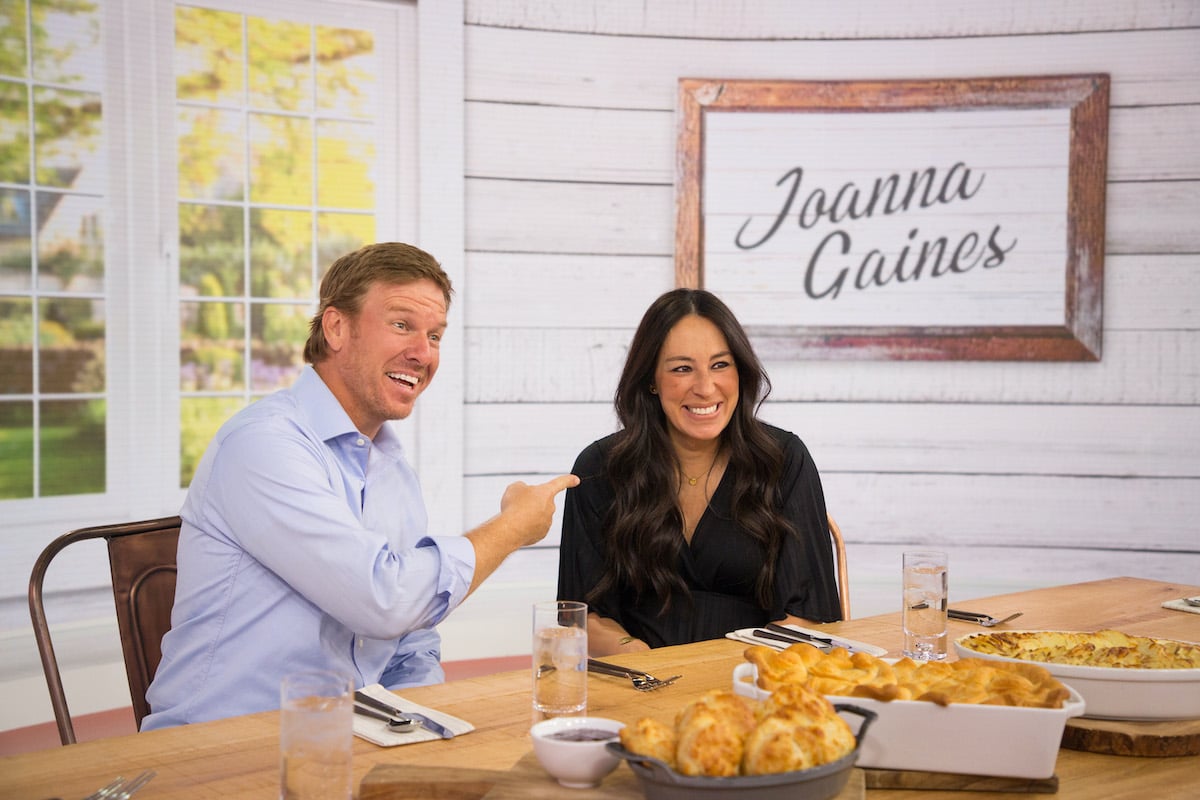 One reason people loved Fixer Upper so much is because it felt real. There are plenty of elements that made the HGTV renovation series unrealistic, from the excessive use of white furniture to the cleverly edited construction timelines. But Gaines and her family, including husband and business partner Chip, let their personalities shine. Fans couldn't get enough of it.
However, that same quirky and sometimes mistake-prone personality that made Fixer Upper famous is also irksome for cooking show fans. That's why they don't always adore Magnolia Table.
Gaines has no professional cooking or design training
The 42-year-old mother of five may boast the most popular series in HGTV history, but that doesn't mean she's a "real" designer.
Gaines famously didn't go to design school or receive any type of formal training. The same goes for culinary school. Instead, she whips up family recipes that are simple and easy to replicate. Some people love her style, but others are unimpressed with Gaines' lack of expertise.
"Personally I loved her as a designer … Flash forward to this cooking show and it's terrible. She's making too many adlib additions. It seems like she doesn't know what she's doing. It's honestly a hot mess," one Redditor wrote.
'Magnolia Table' was renewed for two more seasons
Critical reviews aside, there are plenty of people who love that Gaines admits she doesn't know how to hold a knife. That's why the series just got renewed for two additional seasons. The new season 2 content will be available on discovery+ in the spring of 2021, according to Hollywood Reporter.
Season 3 will be available on the newly launched Magnolia Network later in the year.
Magnolia Network will have lifestyle content beyond renovation stories
Fans of the Gaines family were thrilled to find out Fixer Upper: Welcome Home would be joining a stellar lineup of programming on Magnolia Network. But most of the content on the new offering won't be design focused. Instead, the lifestyle-focused programming includes shows about music, gardening, entertaining, fitness, family, and more.
Magnolia Table with Joanna Gaines is yet another example of different content for the new network. The cooking instructional is the perfect option for Gaines' fans who want to see more of the Texas family. Hollywood Reporter confirmed new seasons will include cameos from Gaines' mom and sister plus other surprises.