'Temptation Island' Evan Smith Seemingly Moves on From Morgan Lolar to TikTok Star Brittanie Nash
'Temptation Island' star Evan Smith seemingly moved on from Morgan Lolar to social media influencer Brittanie Nash after the breakup.
At the end of 2019, engaged couple from Temptation Island Evan Smith and Morgan Lolar announced they were relocating from Virginia to his native state of California.
However, a few weeks before Lolar made the move herself, she accused Smith of leaving early and cheating on her with "21-year-old Instagram models."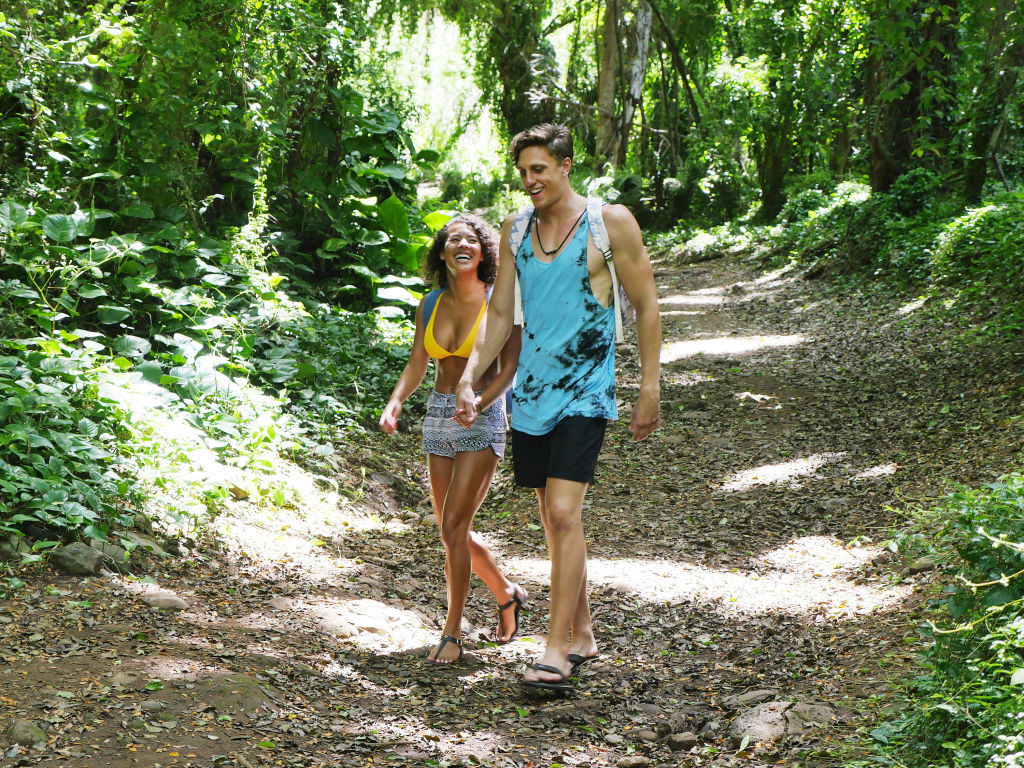 The former basketball player has yet to address Lolar's allegations but has been hanging out with 23-year-old social media influencer, Brittanie Nash.
Evan Smith and Morgan Lolar broke up
In September 2018, Evan Smith met Virginia-based real estate agent Morgan Lolar on the first season of the rebooted Temptation Island. He originally arrived with his girlfriend of five years, Kaci Campell, and wanted to prove himself to her.
Even though the couple intended to leave engaged, Smith quickly fell for Lolar. At the Final Bonfire, he chose to leave his longtime girlfriend for Lolar, and he moved across the country into her Virginia apartment. Six months later, Smith proposed to the real estate agent.
However, after nine months of engaged bliss and a little over a year of being together, Smith left his 28-year-old fiance for California, where he allegedly had "nightly sleepovers with 21-year-old Instagram models."
Even though the former collegiate basketball star hasn't released a statement or updated his social media accounts since the news broke, he did unfollow his fiance and removed her name from his bio.
Smith still has pictures with Lolar visible on his Instagram, excluding their engagement announcement, even though she wiped her account clean of all photos with her ex-fiance.
Evan Smith after the breakup
The last known time the two were on good terms dates back to Christmas Eve 2019 when they tweeted about participating in an escape room with Lolar's family.
She then accused him of cheating only a couple of weeks later. Since Christmas Eve, the 29-year-old hasn't updated his Twitter or Instagram and has remained very quiet, although he tagged Lolar in a post with babies after her cheating accusation.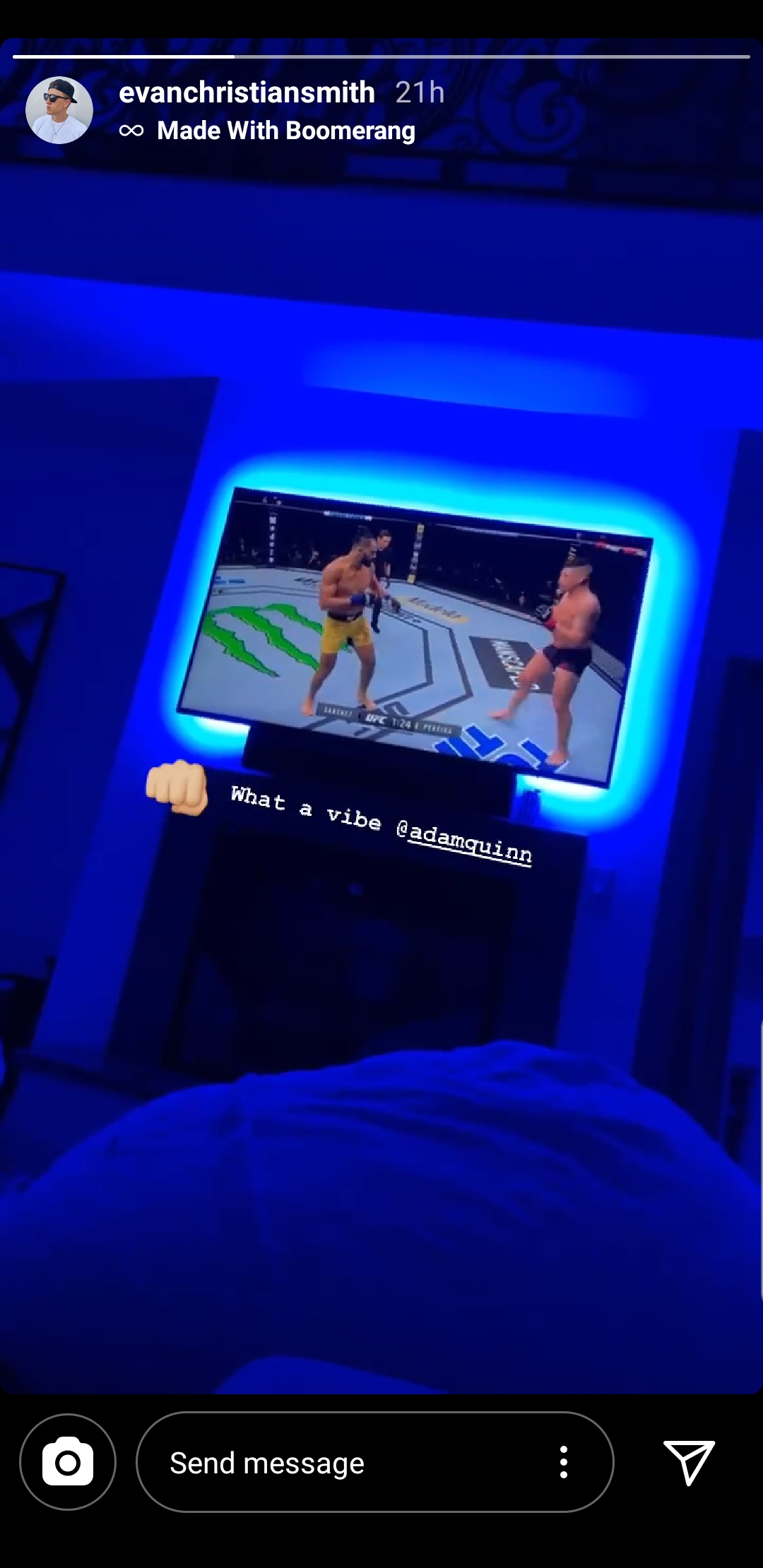 The basketball star has only posted a few stories to his Instagram, including meals with friends and a picture of the half-sleeve tattoo he received from a Los Angeles-based tattoo artist.
On the day after Valentine's Day, Smith posted a photo to his Instagram story showing himself playing a fighting video game with a friend. Other than that, he seems to be in hiding until a fan on Reddit uncovered him hanging out with video creator, Brittanie Nash.
Evan Smith seemingly moves on to Brittanie Nash
A friend of Nash's uploaded a video of her on Smith's back to her Instagram Story on February 17, 2020. In the screenshots a Reddit user captured, Smith is holding the video creator on his back upside down where her feet are behind his head, and her head is between his legs, with the two are laughing hysterically.
The friend tagged Smith and Britney Spears, presumably because Nash often uses the singer's catchphrase, "it's Brittanie b***h," in the Instagram story.
On the same night, Nash posted a video of her petting Smith's dog, Ghost. Originally from Tennessee, Nash is a 23-year-old social media personality in the group, 5quad.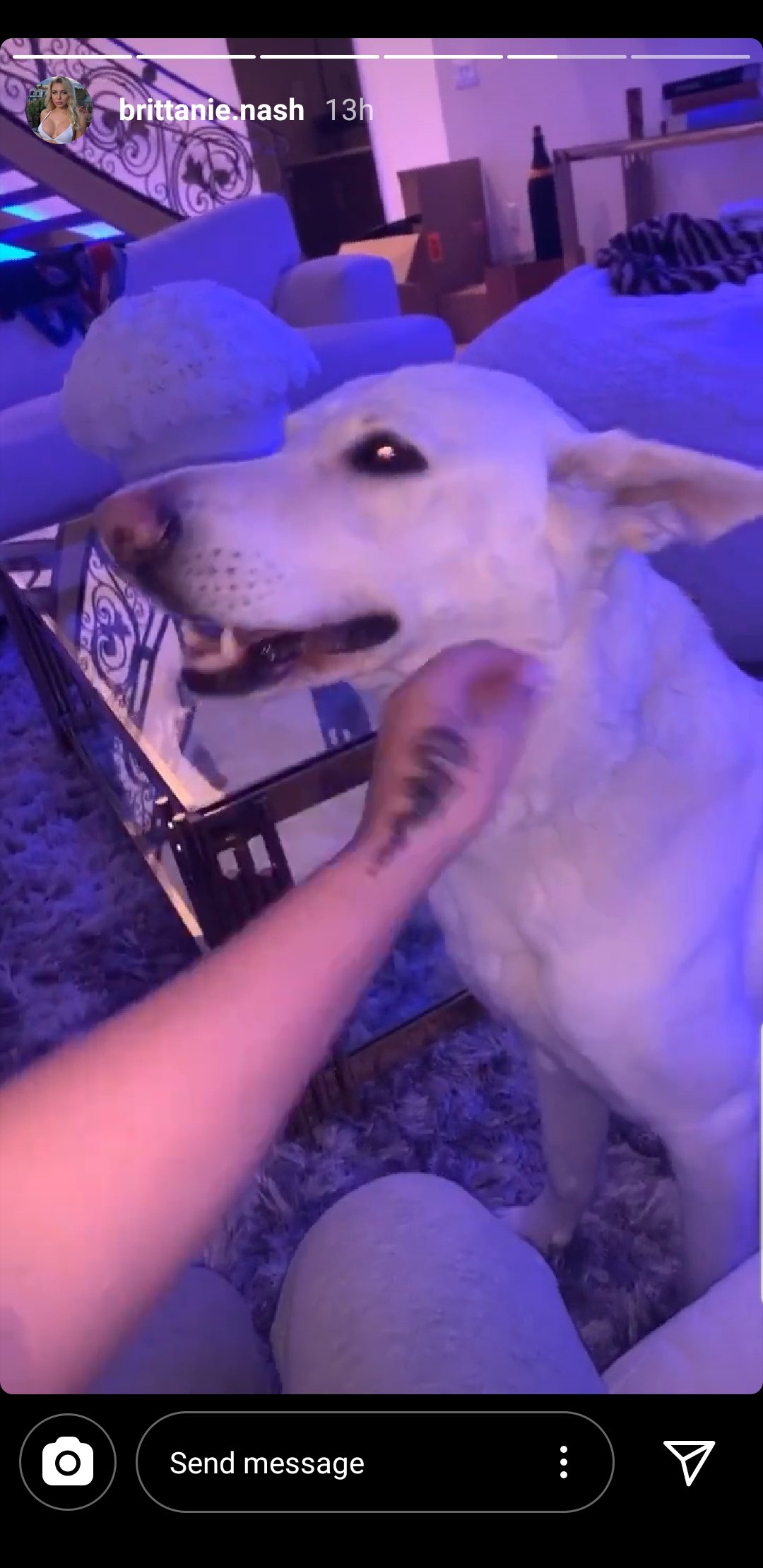 She became famous from the app TikTok and boasts of over 170,000 Instagram followers. Four years ago, she started modeling and currently has an Only Fans account where she shares "exclusive content" on a subscription basis.
It's unclear if this is the person Lolar publicly accused Smith of having nightly sleepovers with but does seem like Smith and Nash are more than friends.