Tom Felton Improvised Draco Malfoy's Best Line in 'Harry Potter and the Chamber of Secrets'
Tom Felton is an English actor and musician who, to many fans, is one of the most integral parts of the Harry Potter film universe. Felton played Draco Malfoy, the infamous "bad boy" who spends the early films tormenting Harry Potter and his friends.
These days, Felton spends most of his time playing music, although he still makes time for occasional acting projects. For fans who love the Harry Potter films, no one could have played the role of Draco better than Felton — and it is clear that the young man brought a great deal of creativity to the part, as evidenced by one anecdote that states Felton actually improvised one of Draco Malfoy's most iconic lines.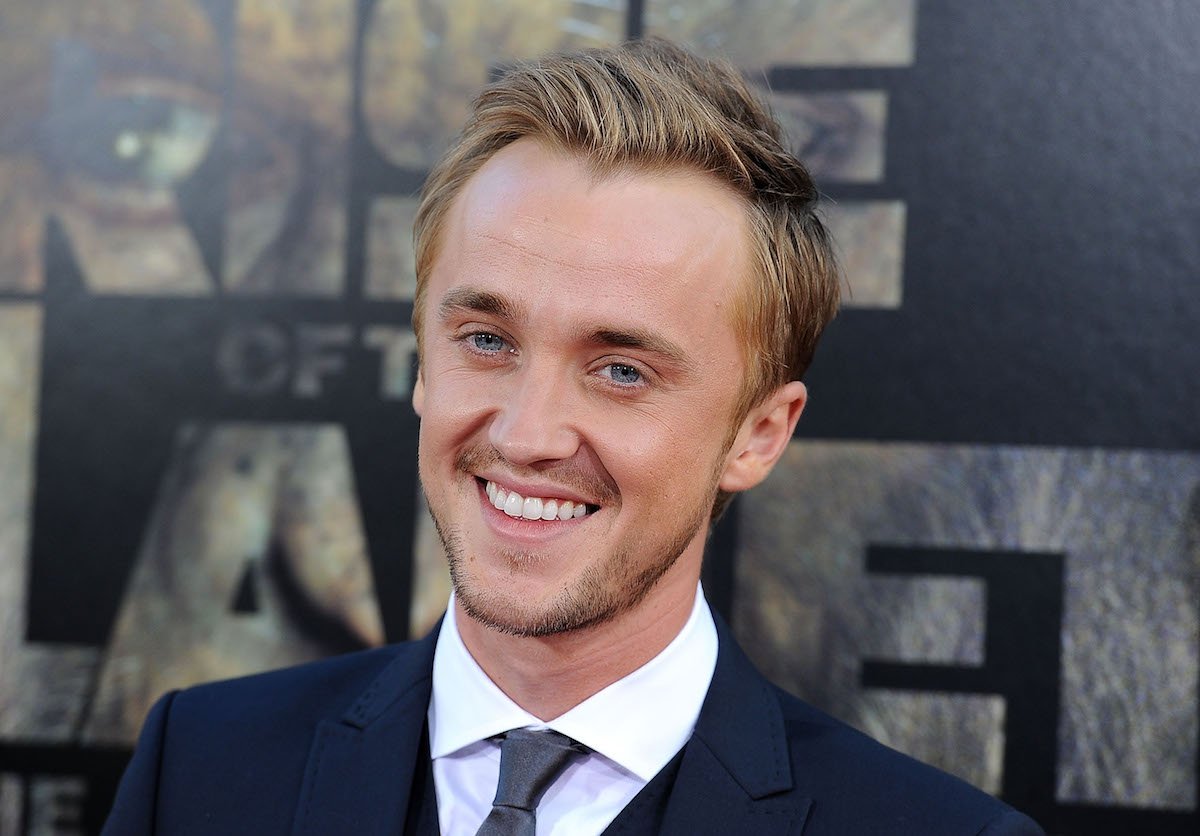 How did Tom Felton get into acting?
Felton was born in England in 1987. He showed early promise as a singer and was active in his church choir by the time he was seven years old.
Felton's cute appearance drew a lot of attention and at the age of 10, he started acting in various television commercials. In 1998, he landed his first film role, lending his voice to the animated show Bugs. 
After a few more small roles, Felton was cast in the highly-anticipated film Harry Potter and Sorcerer's Stone. By late 2001, Felton was known and recognized by fans all around the world for the character that he played in the film, Draco Malfoy.
Oddly enough, the role of Draco was not the first one that Felton auditioned for — he actually tried out for the parts of both Harry Potter and Ron Weasley before getting cast as Draco. While Draco was a spoiled bully, Felton became known in the fan base as a kind, professional young man. He went on to portray Draco in all the Harry Potter films, virtually growing up on camera. 
Tom Felton improvised one of Draco Malfoy's most infamous lines
Ultimately, Draco Malfoy became one of the most popular characters in the Harry Potter series — even though his total screen time for all the movies only amounts to a little under an hour. Felton's natural acting talent helped the character to shine, and the young star brought a lot of his own thoughts and opinions to the role.
One particular moment really helped to cement Draco Malfoy's place in the fandom — a scene in the 2002 film, Harry Potter and the Chamber of Secrets. In the scene, Harry Potter magically disguises himself as Gregory Goyle, one of Draco's hangers-on.
When Draco sees "Goyle," he asks him why he is wearing glasses. Harry, starting to panic, tells him that they are for reading. "I didn't know you could read," Draco tells him laconically.
As Tom Felton revealed years later, that line was actually improvised. Felton admitted that it was one of his favorite moments in the film series, even though it only happened because he forgot what his original line was supposed to be and came up with that one on the fly. He said that he thinks it is "lovely" that his improvisational bit of dialogue was included in the finished film. 
Tom Felton is still closely associated with his role as Draco
After the final Harry Potter film was released in 2011, Felton continued to act in Hollywood. Over the years, he has appeared in projects like Get Him to the Greek and Against the Sun.
He has also re-committed himself to his musical career, writing and releasing several EPs and singles. Still, millions of fans will likely always associate Felton with the part of Draco Malfoy, the role that he played so well for so many years.