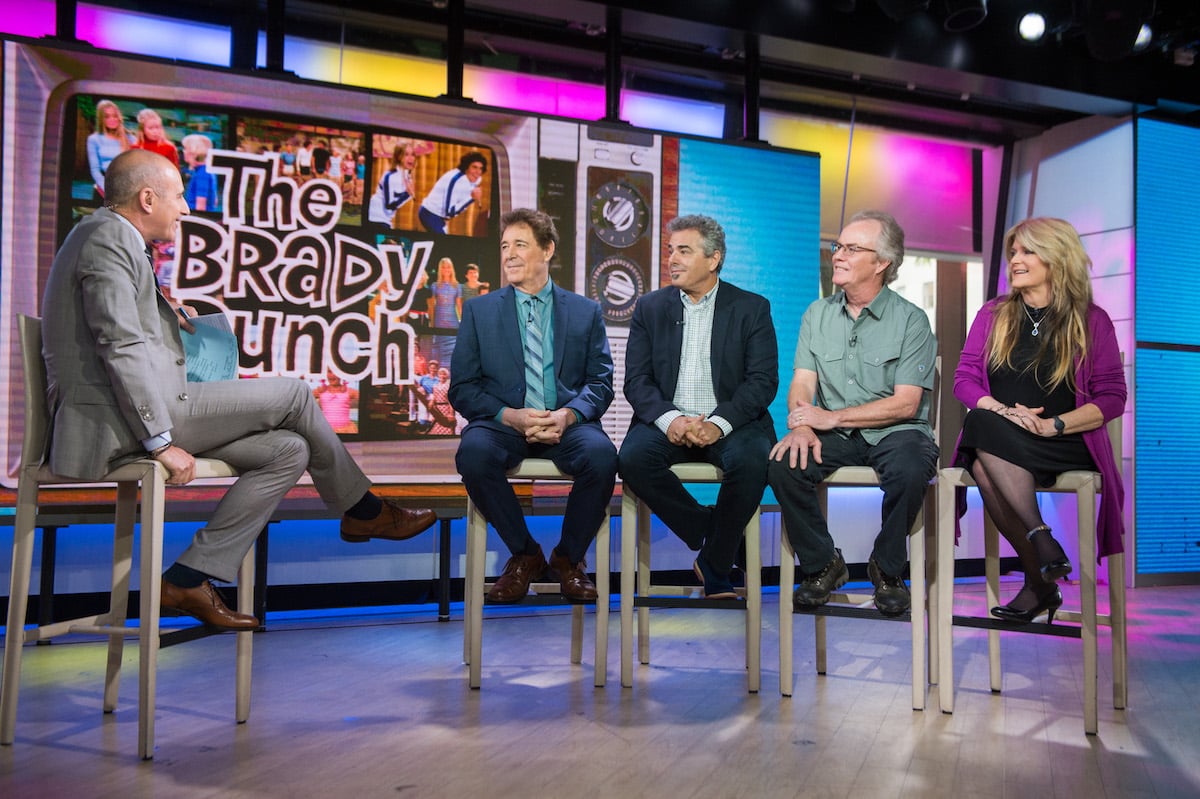 The Brady Bunch
The Brady Bunch is an American comedy that originally aired from 1969 to 1974 on ABC. It chronicles the misadventures of eight members of a blended middle-class family and their housekeeper.
The TV show's theme song tells how two single parents meet, marry, and move in together with their kids from previous marriages. Mike Brady (played by Robert Reed) is a widowed architect with three sons. And Carol Brady (Florence Henderson) is a stay-at-home mom with three daughters. Ranging from 6 to 13 years old, Cindy, Bobby, Jan, Peter, Marcia, and Greg adjust to living together while experiencing sibling rivalry and learning life lessons along the way.
The series wasn't a massive hit during its initial run, but it garnered a larger following in syndication. Its success led to spinoffs, reunion movies, and a 1995 parody, The Brady Bunch Movie.
---
Main cast: Robert Reed, Florence Henderson, Ann B. Davis, Maureen McCormick, Barry Williams, Eve Plumb, Christopher Knight, Susan Olsen, Mike Lookinland
Creator: Sherwood Schwartz
TV genres: Comedy, sitcom
Original release: 1969
Seasons: 5
Episodes: 117
Theme song: "The Brady Bunch"
Plot: Eight members of a blended American middle-class family and their housekeeper navigate comical misadventures in their daily lives.
Streaming: Hulu, Amazon Prime Video
Behind the scenes: When he was only 15, the actor who played Greg, Barry Williams, had a crush on his 36-year-old TV mom, Florence Henderson, and took her out on a date.
Spinoffs/reunion films: The Brady Kids, The Brady Bunch Hour, The Brady Brides, The Bradys, The Brady Girls Get Married, A Very Brady Christmas, The Brady Bunch Movie
If you like The Brady Bunch, you might also like: The Facts of Life, Family Ties, Gilligan's Island, Good Times, Happy Days, I Dream of Jeannie, Leave It to Beaver, The Partridge Family
---
Visit The Brady Bunch on IMDb.
Read more about The Brady Bunch, the show's history, and behind-the-scenes information. Plus, see where the cast is today: