'The Bold and the Beautiful' Speculation: Bridget Is the Next Character Who Returns
'The Bold and the Beautiful' character Bridget Forrester may be returning to confront Brooke Logan and Deacon Sharpe about their recent kiss.
The Bold and the Beautiful heroine Bridget Forrester (Ashley Jones) is a legacy character. As the daughter of Eric Forrester (John McCook) and Brooke Logan (Katherine Kelly Lang), she's been a prominent figure since the day she was born. Bridget's currently living in New York, but she may be making a full-time move back to Los Angeles.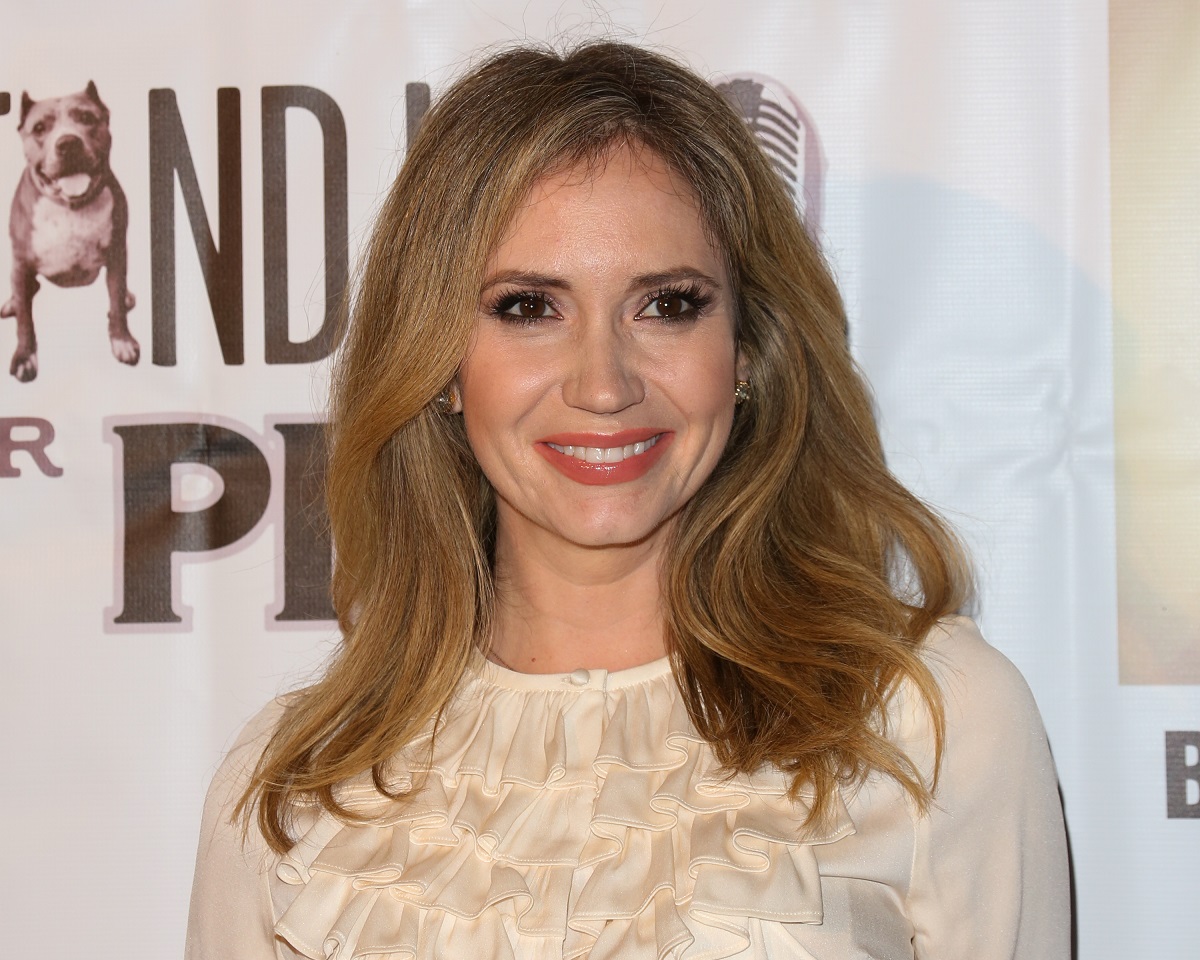 Bridget Forrester might be making her return to 'The Bold and the Beautiful'
The past year has brought many characters' returns to The Bold and the Beautiful. First, there was Sheila Carter (Kimberlin Brown), then Deacon Sharpe (Sean Kanan) and Taylor Hayes (Krista Allen). Their returns were a surprise and brought some much-needed excitement to the show.
But they're not the only ones who'll be coming back. According to Celeb Dirty Laundry, a beloved character will return during the week of April 4th. Speculation is that the character is Bridget and her return will be welcomed yet create some drama.
Old wounds reopened with her visit
The Bold and the Beautiful fans have been wanting Bridget to return for a while. Since Deacon's comeback, it was only a matter of time before Bridget made her arrival. While the Forrester family will be happy to see her, it'll be an unwelcome surprise for Deacon and Brooke.
Fans know the controversial history between the trio. In 2001, Deacon and Brooke began their affair while he was still married to Bridget. Their trysts lead to Hope Logan's (Annika Noelle) conception. Despite efforts to keep their affair a secret, Bridget eventually discovers the truth.
The fallout led to Bridget and Deacon's divorce and destroyed her relationship with Brooke. It's been over two decades since the infamous storyline, and a lot has changed since then. While Bridget and Brooke repaired their relationship, the pain from her mother's betrayal is still there. 
Upon returning, Bridget will be shocked to learn about Brooke and Deacon's recent kiss. This will undoubtedly reopen old wounds and unleash Bridget's pent-up anger.
Brooke Logan and Deacon Sharpe are on the receiving end of her wrath
Brooke and Deacon's affair was a painful part of Bridget's past. Although she's tried to move on, she can't forget how hurt she was over their betrayal. Deacon tried to make amends with her by writing her letters during his prison stint. However, his letters went unanswered.
But Deacon will finally have a chance to see his ex-wife for the first time in years. Bridget will have a lot to get off her chest as she rips into Deacon. But he's not the only one who'll feel her wrath.
Bridget will have a lot to say to her mother. For years, Bridget watched as Brooke stole men from other women, but she never knew she'd be a victim. Bridget will never understand why her mother slept with Deacon, but the mother and daughter will have a chance to put it all out in the open. As Bridget and Brooke prepare for their upcoming confrontation, it'll be up to Deacon and Hope to try to play peacemaker.