'90 Day Fiancé': 8 '90 Day Fiancé' Couples and Stars Who Had Surprise Pregnancies
Many couples from TLC's 90 Day Fiancé franchise have become parents during the course of their international love stories. For some 90 Day Fiancé stars, however, pregnancy came sooner rather than later.
These 90 Day Fiancé couples and stars had at least one unplanned, or "surprise," pregnancy in the past—whether with each other or with another partner.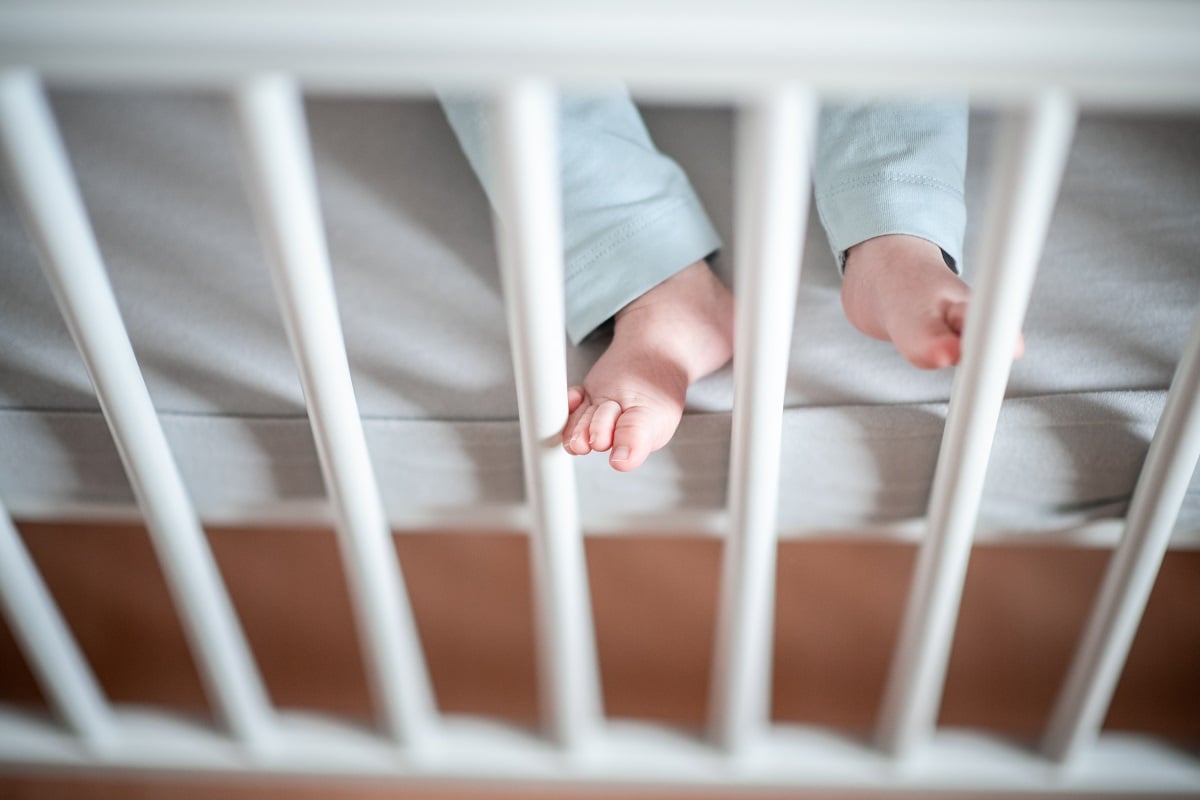 Olga Koshimbetova and Steven Frend
Olga Koshimbetova from Russia and Steven Frend from Maryland were still just teenagers when they met at the beach during Steven's trip to Olga's home country. The young couple had a summer fling, but by the time Steven was slated to return to the U.S., Olga was pregnant with their son, Aleksandr.
Steven and Olga were a controversial couple on 90 Day Fiancé season 6, primarily because of Steven's often harsh treatment of Olga after she gave birth. The pair eventually worked things out, though, and they got married in 2019 in Steven's home state of Maryland.
Deavan Clegg and Jihoon Lee
90 Day Fiancé: The Other Way star Deavan Clegg, a 23-year-old model and single mom from Utah, met 29-year-old Jihoon Lee, from South Korea, on an international dating app. Deavan and Jihoon claim they slept together the very first night they met—with Deavan even famously claiming the condom "slipped off"—and got pregnant that same night.
"We had some wine, and needless to say, we had a really good time that night," Deavan said of her first date with Jihoon. "The day Jihoon was actually leaving for Korea, I did not feel good, and he made the joke, you know—'Maybe you're pregnant.'"
But it turned out that it wasn't a joke at all. Deavan took a pregnancy test that evening and found out that she was pregnant with the couple's now one-year-old son, Taeyang.
Tiffany Franco Smith (before Ronald Smith)
Tiffany Franco Smith of 90 Day Fiancé: The Other Way met Ronald Smith on a trip to his home country of South Africa. Ronald and Tiffany are now married and have a baby girl together. But before the birth of their daughter, Tiffany was already a single mom to her son Daniel.
Shockingly, Tiffany claimed on a 2019 90 Day Fiancé special that Daniel was a complete surprise. In fact, Tiffany didn't know she was pregnant with Daniel until she was already in labor.
"I was absolutely not planning on having a child," she said on the special. "I found out 15 minutes before he was born that he was going to be born. I went to the hospital and I was like, 'Am I dying?' So the nurse goes, 'You are 10 centimeters dilated and you need to deliver that baby now.' And I was just like, 'What?'"
"Five minutes later, Daniel was born," Tiffany revealed, adding that she immediately fell in love with her son. "And I just looked at his little fat, newborn baby face and I'm like, 'I love you.'"
Ariela Danielle and Biniyam Shibre
90 Day Fiancé: The Other Way star Ariela Danielle, a freelance writer and seasoned traveler, wasn't looking for love when she headed on an impromptu trip to Ethiopia just after ending her marriage of many years. But she found a lot more than that when she spotted Biniyam Shibre, a choreographer and dancer, waiting for a cab outside her hotel.
The couple's hot and heavy romance led to Ariela getting pregnant after just three months of dating. Ariela decided to stay in Ethiopia to have the baby so she and Biniyam could parent their child together.
"We didn't think about it for a baby," Biniyam explained straightforwardly on the show. "But we fall on the bed."
Kalani Faagata and Asuelu Pulaa
Kalani Faagata met Asuelu Pulaa when she was on a vacation to his home country of Samoa. The couple quickly hit it off, and Asuelu was actually Kalani's first-ever sexual partner.
"Before being with Asuelu, I was a virgin," Kalani explained on 90 Day Fiancé. "In the Mormon faith, you're taught that you don't have sex before you're married. But after my second visit to Samoa to see Asuelu, I felt like I found someone I loved, and I wanted to experience it with him. So, we did the deed."
Kalani got pregnant with the couple's first child, Oliver, not long afterward. A second pregnancy—with their younger son, Kennedy—followed, and Kalani was pregnant with Kennedy at the couple's wedding in 2018.
Robert Springs and Anny Francisco
Robert Springs and his bride, Anny Francisco, got engaged after just eight hours of in-person time together in her home country of the Dominican Republic.
The couple got married on the seventh season of 90 Day Fiancé, and Anny was happy to provide motherly love to the single dad's five-year-old son, Bryson. But Anny was shocked to find out that, contrary to what he'd told her, Robert was actually already a father to five kids with four different women.
On 90 Day Fiancé: What Now, Anny revealed that she hadn't believed she could have children, due to years of unsuccessfully trying to have a baby. But soon after she married Robert, she found out she was certainly not infertile. She gave birth to her first child—and Robert's sixth—on Jul. 28, 2020. The couple happily welcomed a girl they named Brenda Aaliyah.
"I don't even think I can get pregnant," Anny explained on the episode. "But I come to the United States, I get married with Robert. Robert is the first. The king of the sperm."
Andrei Castravet and Elizabeth Potthast Castravet
Andrei Castravet and Elizabeth Potthast Castravet met on a dating app, when Andrei—who originally hails from Moldova—was living in Ireland.
Not long after Andrei and Elizabeth moved to Elizabeth's home state of Florida and got married, Elizabeth found out she was pregnant with their daughter, Eleanor. For the couple, the news was a welcome, but overwhelming, surprise.
Elizabeth's father, Chuck Potthast, wasn't entirely thrilled about the news at first—particularly because the couple was already experiencing significant money troubles. What's more, his son-in-law was unemployed.
"I was really shocked when Elizabeth told me she was pregnant. You could have knocked me over with a feather," Chuck said on an episode of 90 Day Fiancé: Happily Ever After. "[Andrei] came over here, got married, and then knocked up my daughter, without any plan to support her. I just think that's irresponsible."
Emily Larina and Sasha Larin
Emily Larina, a teacher from Portland, Oregon, met her husband Sasha Larin, a personal trainer, when she was working out at a gym in his home country of Russia. Emily and Sasha fell for each other and decided to get married—making Emily his third wife.
The 90 Day Fiancé stars soon found out Emily was pregnant, before her family had ever even met her husband-to-be. Against her family's wishes, Emily decided to have the baby in Russia so Sasha could be by her side. The now-married couple's son, David, was born in Nov. 2018.